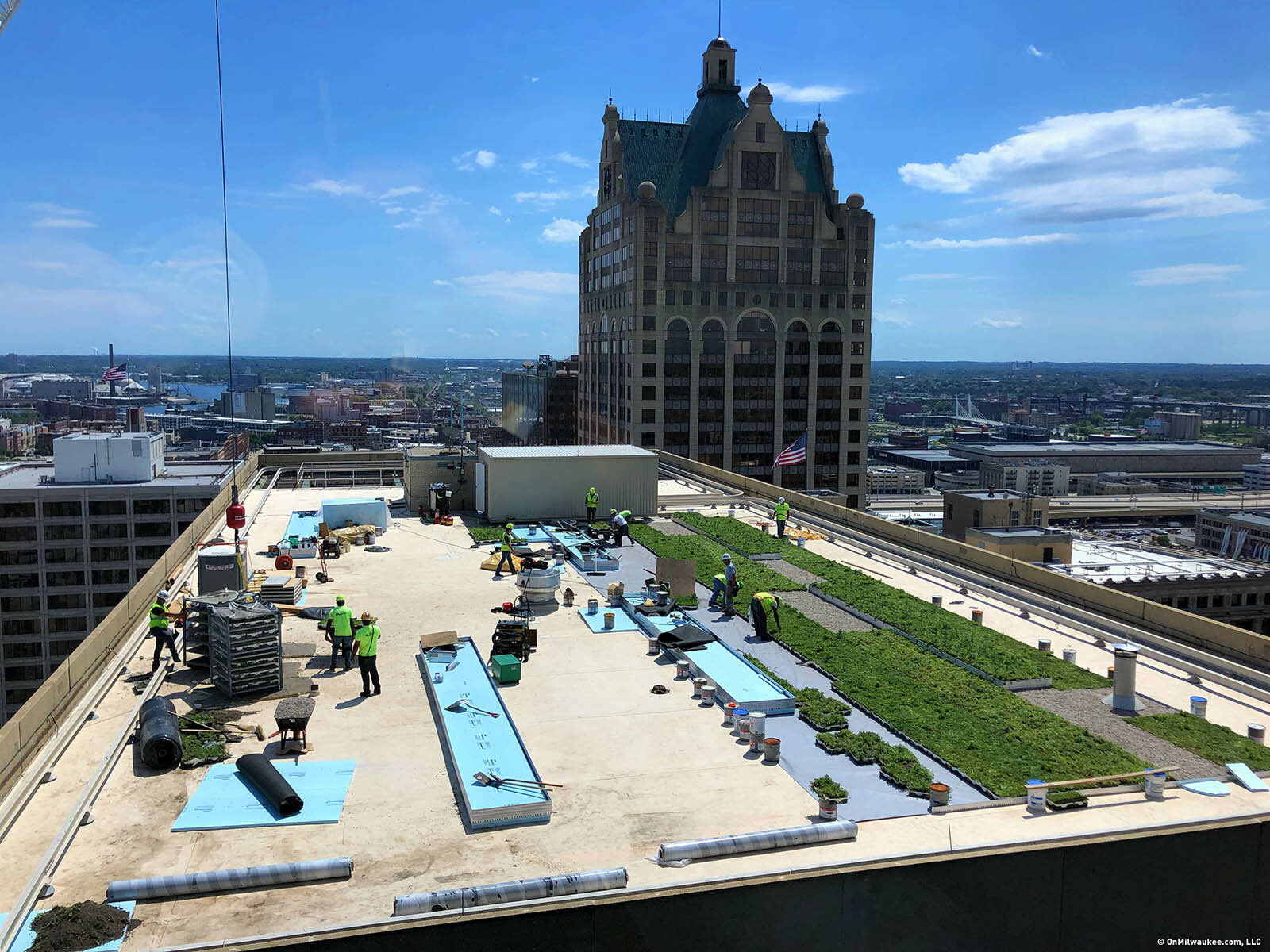 This week, the more than 6,000-square-foot roof at 770 N. Water St. is getting a green makeover.
Designed by Milwaukee`s New Eden Landscape Architecture, the roof uses vegetated trays atop an open drainage board that helps facilitate drainage on a flat roof like the one on the the 1968 office building, which is on the way to getting a full interior rehab.
The roof covers a bit more than half the roof, leaving room for necessary building mechanicals.
...more