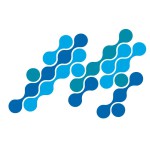 River Alliance of Wisconsin
and The Alliance for Water Stewardship (AWS) North America announced today that Miltrim Farms, Inc.—a large dairy farm in Marathon County—is the first farm in the nation to certify their on-site water stewardship practices using the International Water Stewardship Standard ("AWS Standard"). The AWS Standard has already been adopted by major industry players, including
MillerCoors
, but it had not previously been applied to individual farming operations in North America until now.
River Alliance of Wisconsin's innovative Clear Water Farms program guides agricultural production and processing facilities through the AWS Standard implementation and certification process, which concludes with a third-party audit to assess conformity. Through this effort, AWS and River Alliance of Wisconsin will develop a replicable approach for farms to reduce the amount of time and associated costs it takes to become certified on the AWS Standard.
Agricultural producers and processors, like other businesses, benefit from Clear Water Farms participation and AWS certification by gaining assurance that their operations meet all relevant regulatory standards.
...more