---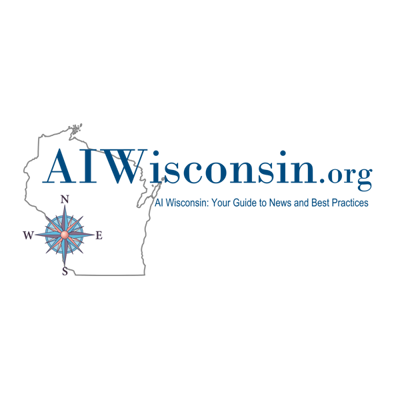 Ten thousand of environmentally minded business professionals, 500+ News outlets and reporters, and even a treehugger or two now read WDNGreen each week. Thank you!
Please
share WDNGreen with a friend
...
WDNGreen Network of Links
... or
Search WDNGreen
...
Ken Harwood
Advocating for Wisconsin
Editor [at] KenHarwood.com
608.334.2174
...more
---
La Farge, Wis.
– Organic Valley, America's largest cooperative of organic farmers and a leading organic brand, today announced details of the first-of-its-kind community solar partnership launched last year. The project enables Organic Valley to share the benefits of solar energy with its rural neighbors and become the largest food company in the world to be 100 percent renewably powered.
In October 2017, Organic Valley ambitiously committed to achieve 100 percent renewable power at its corporate facilities. Since pioneering this new model of community solar development, Organic Valley has unlocked solar beyond its needs....
...more

Ken Notes: WOW!!!!
---
A report released this week by a United Nations panel on climate change says steps must be taken soon to avoid more severe heat, drought and flooding as temperatures around the globe rise. Local governments in Wisconsin are looking at ways to address and adapt to climate change as President Donald Trump has backed away from pledges to reduce greenhouse gas emissions.
In the report, researchers say carbon dioxide emissions need to be cut almost in half from 2010 levels in the next 12 years to limit the worst effects of climate change and environmental damage...
...more

Ken Notes: The solution will be to work with the power companies. Communities have land and buildings that these power companies need to build infrastructure and collection facilities. This will facilitate larger and more efficient collection and distribution.
---

WGBA has combined forces with the U.S. Green Building Council (USGBC) and together we will pilot a new model for USGBC chapters and local market engagement...
---
Organic Valley Goal To Become Solely Powered By Renewable Energy Leads To New Access To Solar Power For Rural Communities.
Ten communities in Wisconsin will be purchasing power through a new solar energy partnership with Organic Valley.
The farmer cooperative first announced the community solar partnership with the Upper Midwest Municipal Energy Group and OneEnergy Renewables last fall. Organic Valley plans to purchase around 12 megawatts of power through the partnership in order to become powered solely by renewable sources....
...more
---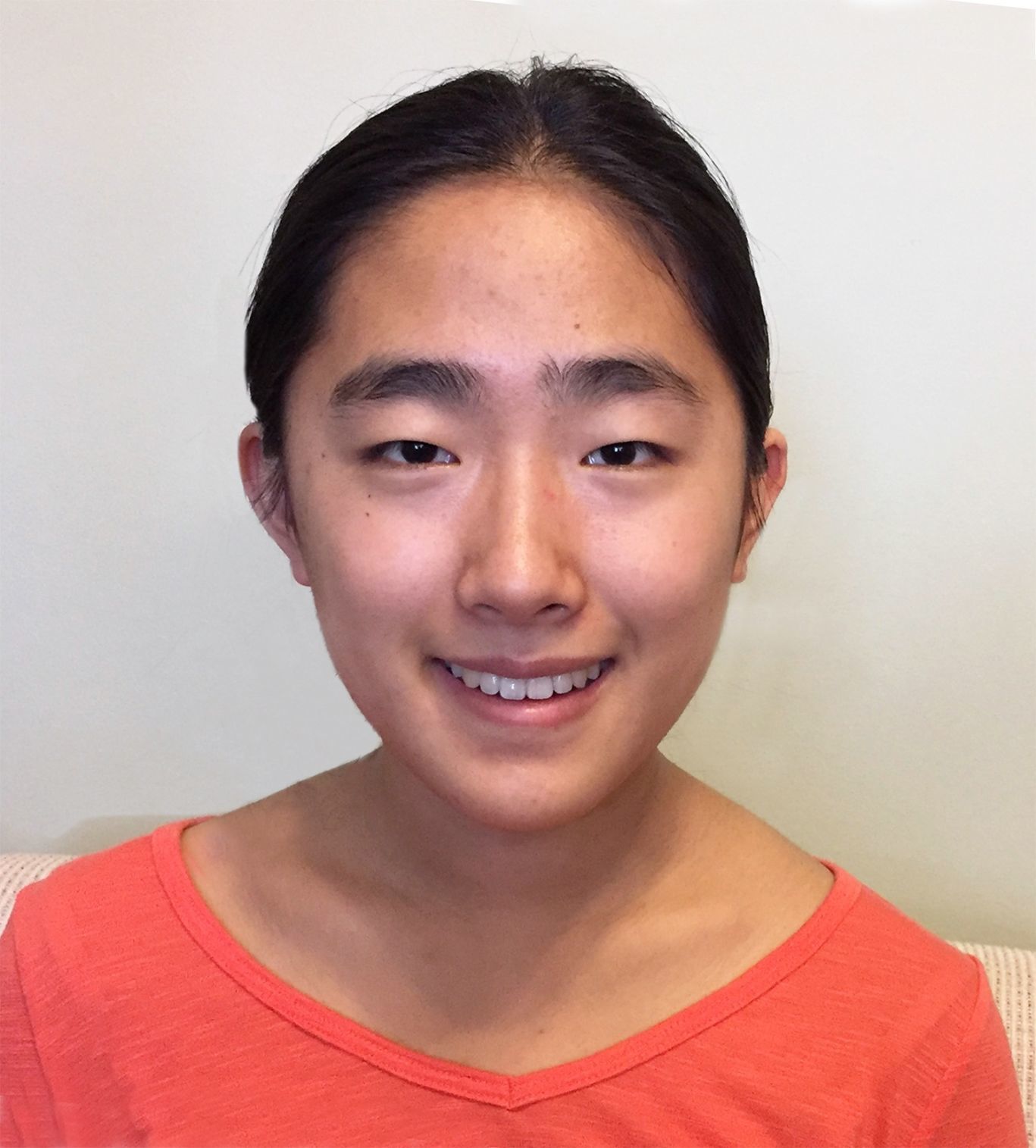 Protecting the environment didn't used to be a polarizing issue for the American public or elected officials.
In 1970, 20 million people across the United States celebrated the first Earth Day. U.S. Sen. Gaylord Nelson, who also had served as Wisconsin governor and a state senator, created Earth Day with the hope that a nationwide demonstration of concern would bring environmental problems to the attention of legislators. Nelson, a Democrat, recognizing the importance of bipartisanship on such an important subject, recruited Republican Congressman Pete McCloskey to co-chair Earth Day....
...more

Ken Notes: Great read and I agree, in fact I challenge leaders of any party to assume a "pro future" role in protecting our environment.
---
Chinese ban may impact the cost of environmentalism in Wisconsin
Besides protecting the environment by saving energy, slowing climate change and reducing pollution, recycling saves money. In Milwaukee, recycling prevented more than $1 million in landfill disposal costs in 2017, and it earned nearly $1.9 million in revenues, which almost offset curbside collection costs, according to Rick Meyers, sanitation services manager for the City of Milwaukee...
....Recycling one ton of glass saves the equivalent of 10 gallons of oil, while recycling one ton of aluminum saves the equivalent of 2,350 gallons of oil....
...In early 2018, China stopped taking foreign recyclables, upsetting world markets. "We're in the middle of an interesting time in our industry," says Analiese Smith, solid waste supervisor for Waukesha County. "On a global scale, China, which imported a lot of recyclables, has had growing problems with contaminated recyclables. Some of our fellow recyclers, especially on the coasts, exported a lot of their material to China. Now that that has been turned off, they are looking for other places to process their recyclables."...
...more

Ken Notes: I worked on recycling legislation for the state and I promise this is a much larger issue that anyone wants to admit. The key word in the above paragraph is almost. In the best of systems recycling is a losing proposition financially. We can tip the scales by working with other countries, processing materials stateside, focusing on the most recyclable items, regional approaches, and considering a packaging tax. Not easy. Not popular. Not fixable in a sound bite or a tweet...
---
Miron specializes in providing innovative pre-construction, construction management, design-build, general construction and industrial services.
---
MILWAUKEE (AP) — Wisconsin Attorney General Brad Schimel investigated a former assistant attorney general after he made critical remarks in a newspaper story, the Milwaukee Journal Sentinel reported Thursday.
The newspaper reported that Schimel`s office was looking into whether Thomas Dawson provided confidential information to the Journal Sentinel about a deal the state Department of Justice struck with a polluter.
Thomas Dawson was the state`s top environmental lawyer before retiring in 2017. Dawson told the Journal Sentinel that he provided his opinion and no documents when he spoke to a newspaper reporter after he notified the agency he was retiring but while his unpaid vacation time was still being paid...
...more

Ken Notes: This should NOT be a political issues and we should know exactly what happened. That said I like the idea of getting companies to clean up their act moving forward rather that punitive actions in hindsight. I believe with this approach we can get more done by asking offenders to go beyond what they have to do...
---
Energy company's plan would boost use of renewables
Xcel Energy plans to offer a new program that would allow its Wisconsin customers the choice to get their energy exclusively from wind and solar resources.
The company has submitted a proposal for a program called Renewable*Connect in a filing with the Public Service Commission of Wisconsin. Xcel would like to have the program approved by Dec. 15 and launch it early next year...
...more

Ken Notes: I am not a big fan of these programs because they suggest solar and wind are more expensive and do little to work together to improve the grid. I like the corporate and community approaches far more.
---
SCS - At the forefront of sustainable environmental solutions for over 40 years
---
The Wisconsin Department of Agriculture, Trade and Consumer Protection (DATCP) reminds farmers who still have old pesticide products containing aldicarb are reminded that it can no longer be used in Wisconsin, and they should dispose of it properly.
Aldicarb was the active ingredient in Temik®, produced by Bayer CropScience. In 2010, Bayer and the U.S. Environmental Protection Agency agreed to slowly phase out sales and use of Temik®, prohibiting all use effective Aug. 31, 2018, according to a news release.

"We don't think anyone has used aldicarb in Wisconsin for a long time, but just in case, we want to remind farmers that they can no longer use this product," said Alyssa Foss, pesticide registration program manager with DATCP. "If anyone still has it on their premises, they should look for Clean Sweep collections in their communities or contact their county Extension or land conservation department to find out where they can dispose of it." ...

...more
---
NEENAH, Wis., Oct. 11, 2018 /PRNewswire/ -- Menasha Corporation was honored as a recipient of the Distinguished Performer Award for Sustainability as part of the Deloitte Wisconsin 75 program, an annual list that recognizes the contributions made to Wisconsin`s economy by the state`s largest privately and closely held companies. Menasha Corporation ranks #16 on the 2018 list and has been named to the top-tier list every year since the award inception in 2003.
"As a company approaching 170 years in business, we are both pleased and honored to be recognized for our responsible business practices that have contributed to our sustainability, longevity, and environmental responsibility," said Jim Kotek, president and CEO, Menasha Corporation. "We are committed to exploring new and better ways to add value for our customers and employees and in our communities. This recognition is a rewarding signal that our efforts do not go unnoticed."
...more

Ken Notes: Again Congrats!!
---

The WI Sustainable Business Council is a network of Wisconsin businesses and organizations that are interested in, or actively responding to, the challenge of sustainability.
---
Tiffany Weir, associate professor in the Colorado State University Department of Food Science and Human Nutrition, has been working on a project that has crawled into the public sphere in recent years: cricket consumption.
Valerie Stull, doctoral graduate from the University of Wisconsin – Madison Nelson Institute for Environmental Studies, worked with Weir as an undergraduate, and has become very interested in the sustainability of insect farming. When she contacted Weir about doing a project together, she pointed out that, while the academic community knew of many great nutritional benefits in eating insects, they weren`t sure what effects it has on microbiota in the gut....
...more

Ken Notes: Again, we will eat exponentially more crickets when we are blissful unaware that we are eating them at all. Think about it, "Hey want some new chocolate ice cream vs. hey want to try some new frozen chocolate cricket stuff"....
---
Links we like supporting Wisconsin`s Environment and Business. More will follow each week...
...more
Ken Notes: Share this and if you want to be included:
Call us - 608.334.2174 or Editor [at] WDNGreen.com....
---
In late winter of 1984, my younger (and only) brother, John, assigned me little bit of reading, the section called "Sky Dance" from the April entry in Aldo Leopold`s book "A Sand County Almanac." This was a bit of a switch in our relationship, since at the time, I was a college senior majoring in English at Xavier University in our hometown of Cincinnati, and he was a junior majoring in wildlife management at Ohio State in Columbus — I was the one who assigned any mutual reading....
...Of course, John is still my little brother, so I`ll be joining him at the mic to help out, and we`ll tell some stories together. The Prairie Rivers Network dinner will take place on Friday, Oct. 26, at the I Hotel and Conference Center in Champaign. Advance registration is required, and details are available through the Prairie Rivers Network website at prairierivers.org.
...more

Ken Notes: Interesting article, we need more stories like this to share...
---
We try to include links to help you consider your GREEN economic development options in Wisconsin. Businesses feel free to send us your information here.
...more
Ken Notes: Feel free to include this link and logo on your website. Our Tools and Resources are always a
click
away. Also a new easy to use address:
www.WDNGreen.com/tools/
---
WDNGreen is based on a nonpartisan, pro environment agenda, from a sound business and economic development viewpoint. I am wondering if some of my readers and sponsors would like to meet and discuss a short list of objectives or a legislative agenda going into the November elections.
We could address and ask all candidates to weigh in on issues like:
Mining
Renewable Energy and Fuels

Our Watersheds and the Great Lakes

Land Use
CAFO`s and Agricultural Issues
Transit and Mass Transit
ECO Tourism
I would draft a set of resolutions available early in September. We would meet one or two times to adjust, rewrite, or add to these positions. We would then present these issues to the candidates for them to comment on and share the results with our readers. Call if your are interested. 608.334.2174...

...more
---
Coverage of local and national eco news for commercial development, home, transportation, food and community. We search for environmentally friendly news that makes economic sense for Wisconsin.
ONLINE HERE
. Please share with a friend. To receive WDNews GREEN on Monday of each week as an email you must subscribe -
secure link to subscribe is here
.
Want to comment, or have an idea:
Ideas[at]WisconsinDevelopment.com
We may now need to build a coalition that is willing to lobby from a "greener" yet pro business perspective. Lots of HUGE issues: Sand Mining, CNG, LEED Alternatives, Focus On Energy, LED Lighting R&D, Cleaner Power Generation, Recycling, Power Lines, Electric Cars, Wind, Solar, Bio Fuels, Digestors, Green AG, Business Incentives...And of course the Greenest and Happiest of Holidays to you!
Please consider sponsoring WDNGreen!
WDNews GREEN will be emailed on Mondays, included in WDNews on Thursdays, and online all the time at: WDNGreen.com Each week we will find 10 to 20 articles from Wisconsin and across the Nation dealing with environmental issues. Our goal is to promote environmental excellence from a sound business perspective.
Our resource guide at the bottom of this publication will continue to grow, and you may add links, suggest articles, include your press releases, or comment by
eMailing Me
. As always thanks for reading, and if you would like to sponsor or get involved call 608.334.2174...
...more
Ken Notes: Please forward this to friends and colleagues who have an interest in our economy and environment.
You may eMail Me Here
.