---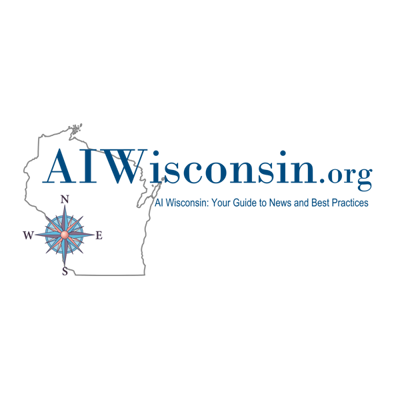 Ten thousand of environmentally minded business professionals, 500+ News outlets and reporters, and even a treehugger or two now read WDNGreen each week. Thank you!
Please
share WDNGreen with a friend
...
WDNGreen Network of Links
... or
Search WDNGreen
...
Ken Harwood
Advocating for Wisconsin
Editor [at] KenHarwood.com
608.334.2174
...more
---
Wisconsin Gov. Scott Walker plans to sign into law a $3 billion incentive package for electronics giant Foxconn Technology Group.
Walker announced Sunday that he will sign the bill on Monday at Gateway Technical College near Racine. That southeast part of Wisconsin is where the Taiwan-based company plans to build a massive display-screen manufacturing plant that could thousands of people.
The incentive package is the largest in U.S. history offered by a state to a foreign corporation. It`s 10 times larger than any previous state incentive in Wisconsin.
Foxconn could only get the full $3 billion if it invests $10 billion on the project and employs 13,000 workers...
...more
---
Three local champions will earn the title of "Badger Bioneer" at Sustain Dane`s 9th annual Badger Bioneers Conference. Nominated and selected by members of the greater Madison community, these awardees will be recognized for their pioneering work that fosters Big `S` Sustainability, inclusive of a strong community, just economy, and healthy planet.
Sustain Dane is pleased to announce the 2017 Badger Bioneers:
Aaron Perry, Rebalanced-Life Wellness Association
Natasha Smith, REAP Farm to School Program
Project Green Teen, Shabazz City High School....
.....Meet the 2017 Badger Bioneers for an evening of intimate dialogue and refreshments at the Badger Bioneers Cocktail Party on Monday, September 25. Grab your tickets now to honor the awardees!....

...more

Ken Notes: Congrats!!!
---
TACOMA - A delegation from China's Ministry of Housing and Urban-Rural Development (MOHURD) visited Tacoma, Washington-based APA-The Engineered Wood Association and toured wood-framed building projects in Seattle on September 11.
The delegation, led by Director General Yu Binyang, was the highest level foreign government group to visit APA in recent years. In addition to APA, the trade visit was hosted by the USDA Forest Service, Forest Products Lab (FPL), located in Madison, Wisconsin....
...more

Ken Notes: Wouldn`t it be cool if our little Forest Products Lab became a global leader in environmental sciences and sustainability. SURPRISE they actually are, and with a little political support they could do so much more. Why are we more excited about foreign technology than are very own local expertise. P.S. Not one mainstream media outlet ran a story on this!!!!
---
SunPeak is a turnkey developer of commercial solar PV electricity systems based in Madison, Wisconsin. Businesses can be assured their turnkey project will be professionally handled from initial feasibility study to final commissioning. Projects typically range from 100 kW to 5 MW (hundreds to thousands of solar panels) and offer significant cost savings relative to conventional utility electric rates.
---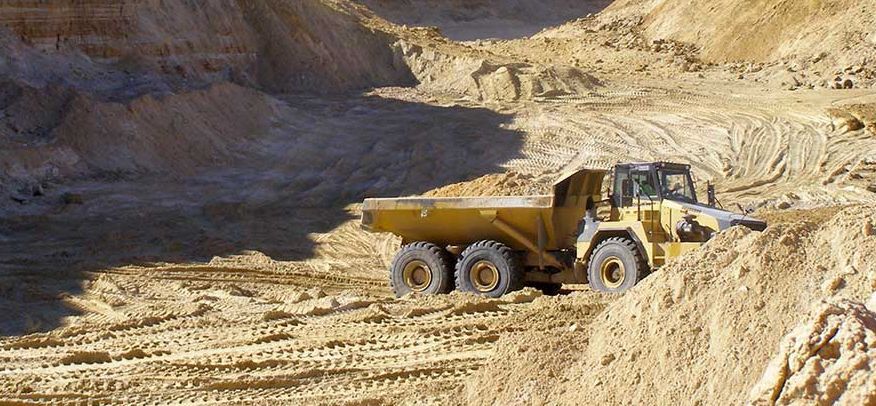 Wisconsin environmental regulators are considering new conditions for a controversial Monroe County frac sand plant that would require what environmentalists call "massive" wetland destruction.
The Wisconsin Department of Natural Resources issued a notice Thursday regarding possible changes to a permit issued in May allowing Meteor Timber to fill 16.25 acres of wetlands for its proposed $65 million processing and loading facility. According to the notice, Meteor has requested the DNR modify the permit to reflect "current construction and design specifications" in satisfaction of conditions attached to the permit....
...The DNR has scheduled a public hearing on the project for Oct. 6 in Tomah....
....Meteor has proposed to restore and preserve more than 640 acres of other land — including more than 296 acres of existing wetlands — near the the 752-acre site between Warrens and Millston, which would serve two nearby mines on land the company acquired in 2014 when it purchased nearly 50,000 acres of Wisconsin forest....
...more

Ken Notes: I have mentioned for four years now that sand is big business and very political. We need to regulate an industry that is not going away. I am a fan of the offset proposal but we need stronger management goals and a way for much more land to enter the program. Also we need a reclamation plan in place with funding, at the onset of these projects. It is impossible to make sand a win win but just say no is not going to work. I have seen the money and it is more than enough to influence the political landscape.
---
Miron specializes in providing innovative pre-construction, construction management, design-build, general construction and industrial services.
---
EAGLE RIVER, WIS. (WSAW) Three schools in central Wisconsin are installing solar energy systems this week. The projects coincide with a statewide trend that ranks Wisconsin 9th in the nation for the number of schools with onsite solar systems.
Crews are currently installing large solar panel arrays at Northland Pines High School and Eagle River Elementary School in Eagle River, along with Land O` Lakes Elementary School. The schools join more than 140 other schools in the state using solar energy to produce clean, renewable energy, save money and teach kids lessons about energy...
...more
---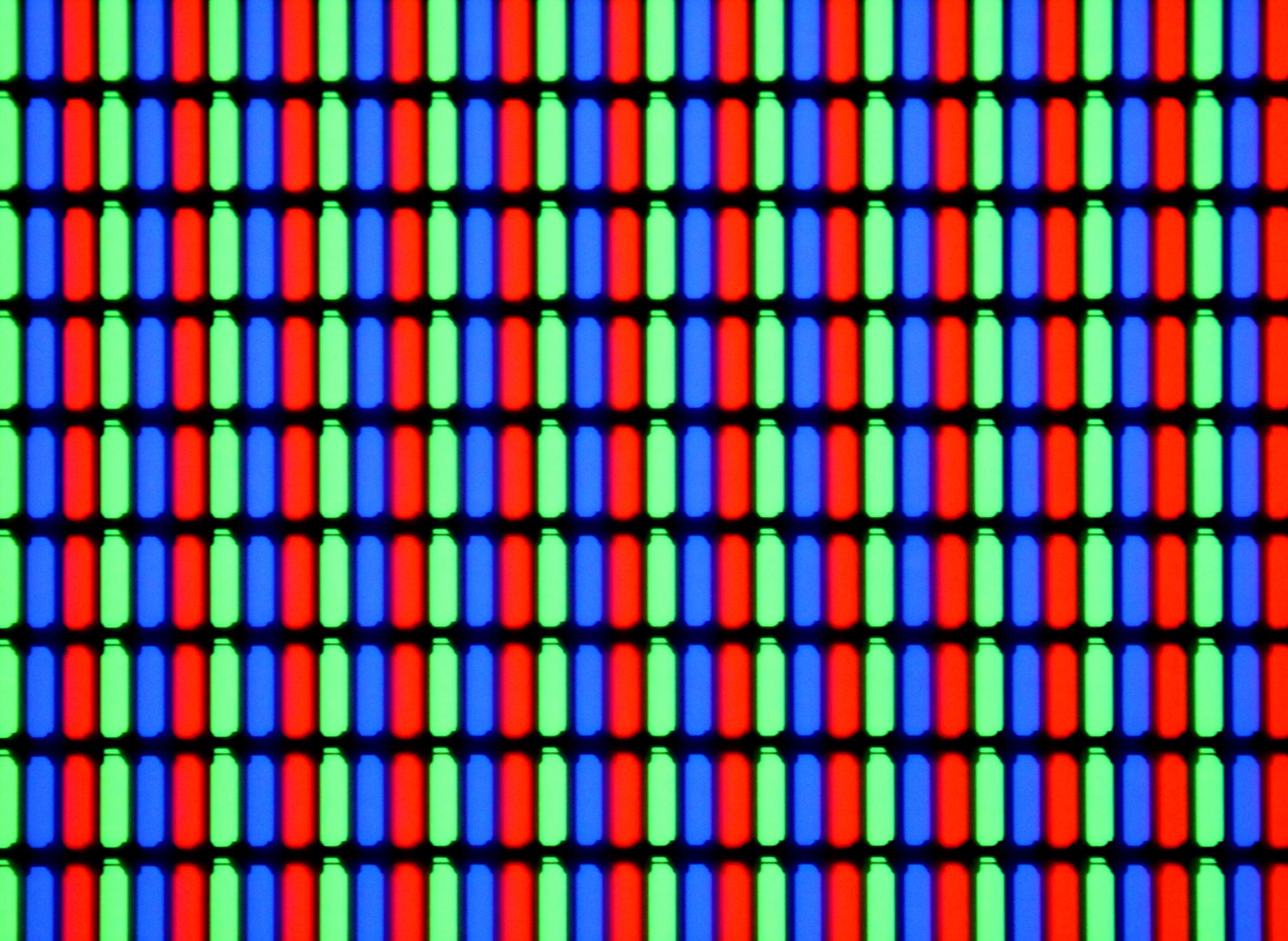 When it comes to the environmental impact of manufacturing electronics, there is an essential distinction between fabrication and assembly. Creating the basic components that of a device is a process that fundamentally results in a variety of byproducts, some of which can pose threats to ecosystems, human health and essential resources. Putting those components together into a finished product requires energy and resources too, but this step leaves a much less significant environmental footprint...
...more
---
Midwest Renewable Energy Association (MREA) is organizing a free state-wide Solar Tour as part of the 22nd Annual National Solar Tour. In collaboration with the American Solar Energy Society (ASES) and hundreds of solar installers and grassroots organizations throughout America, thousands of solar-powered homes, schools and businesses ? throughout Wisconsin and across North America will open their doors to the public in celebration of the 22nd Annual National Solar Tour, the world's largest grassroots solar event.
The 2017 Wisconsin Solar Tour is free and open to the public. It will be held Saturday, October 7, from 10:00a.m. – 4:00p.m. Homes and businesses in Wisconsin will open their doors to the public and showcase their solar technologies, and sustainable living techniques.
...more
---

WGBA has combined forces with the U.S. Green Building Council (USGBC) and together we will pilot a new model for USGBC chapters and local market engagement...
---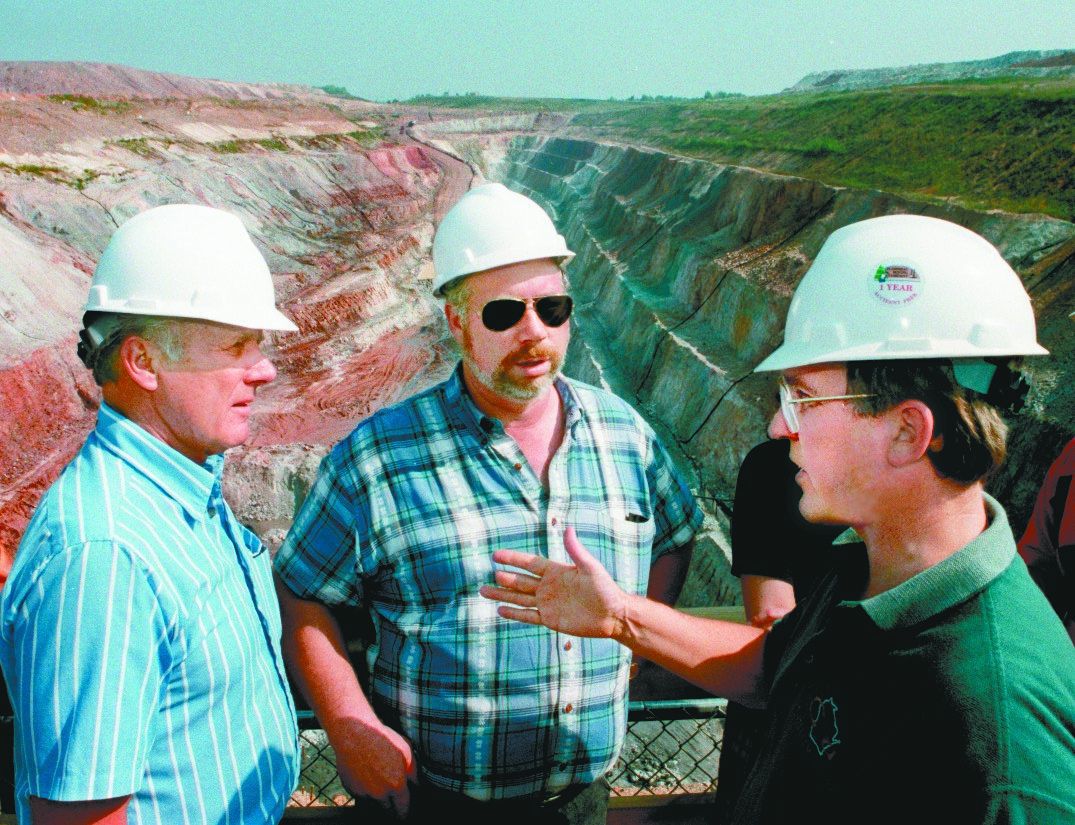 A public hearing was held in Ladysmith recently to hear testimony on the "Mining for America" legislation we introduced several weeks ago. Ladysmith was home to the Flambeau mine — the only example of a metallic mine that was successfully permitted, constructed, operated and reclaimed under the state's existing regulatory framework. We thought it was important to hear from residents from northern Wisconsin who live, work and raise families in the area surrounding the mine.
The crux of the Mining for America legislation is to end the mining moratorium currently preventing mining companies from even considering Wisconsin. Wisconsin is the only state in the nation with a moratorium in place. The Wisconsin Department of Natural Resources has been consistent since the moratorium was introduced in the late 1990s in saying that the moratorium brings no value to the permitting process or protecting the environment...
...more

Ken Notes: With a politically weakened DNR now is NOT the time to lift the moratorium. If Sen. Thomas Tiffany want to move forward, he need to prove that the DNR can and will regulate the industry. He seems to want it both ways....
---
Opponents to Enbridge Energy's Line 3 replacement project in Wisconsin are celebrating news that the Minnesota Department of Commerce has found no need for the replacement project.
Line 3 carries up to 390,000 barrels of oil per day from Canada to Enbridge's terminal in Superior. According to Enbridge, replacing the pipeline will increase safety and nearly double its capacity — with the potential to carry up to 760,000 barrels of oil per day. But, according to the Minnesota Department of Commerce, there's little need for the project and it may be better to shut down the old line....
....Enbridge spokeswoman Jennifer Smith says they disagree with the Minnesota agency and that they`re confident Minnesota regulators will see the importance of the project. The company is now waiting for a decision from the Minnesota Public Utilities Commission expected to come next April....
...more

Ken Notes: Interesting... I love the last part --- you do know that regulators is code for legislators right??? It is clear that the Minnesota Department of Commerce does NOT have to run for election...
---
"Only an independent DNR secretary can restore the DNR's mission of serving the needs of all Wisconsin citizens, not just the big corporations," Evers said in a statement.
Walker's campaign did not immediately respond to a request for comment.
In 1995, then-Gov. Tommy Thompson used the state budget to give himself the power to appoint the DNR secretary and place that person in his cabinet. District administrators in the agency were also added to the list of gubernatorial appointees....
...more

Ken Notes: Politics aside, I do support this idea, alas I would hate to see a return to a DNR with little interest in economic development. When Tommy did this I am sure he had no idea what the future would hold in fact George Meyer and Darrell Bazzell are among my favorite leaders of the organization...
---
SCS - At the forefront of sustainable environmental solutions for over 40 years
---
It has been nearly 30 years since special environmental protections were put in place for a 92-mile stretch of the Lower Wisconsin River — from Prairie du Sac to its confluence with the Mississippi River. By most accounts, the river bluffs and water in the main channel are in good shape. But scientists are increasingly concerned about the sloughs, or backwaters of the river, because of excessive growth of algae and other vegetation...
...more

Ken Notes: Again a very difficult problem on a very beautiful streach of river and the problem may be miles away...
---
DUNN COUNTY, Wis. (WEAU) -- A Dunn County property that was purchased with intention to build a nuclear power plant, and for years saw misuse by the public.
"It would`ve been a disastrous idea to carry that out," says Eleanor Wolf, former chair-person of the Lower Chippewa River Alliance.
"This area as well as the rest of the ownership had been horribly overrun with ATV traffic, garbage dump sites and things like that," says Jess Carstens of the Wisconsin DNR.
The Tyrone property finally began to see potential when previous owners Xcel energy began managing the land they owned since the mid-1970s....
...more

Ken Notes: Think about publicly owned: reclaimed sand mines, trails adjacent to power lines, low impact camping and hiking along our waterways, additional wetlands....
---
ALBANY, New York — With its snow-white plumage and elegant posture, mute swans are exalted in European ballets and fairy tales as symbols of love and beauty. But to many wildlife biologists, they are aggressive and destructive invaders in U.S. habitats and must be wiped out....
...more

Ken Notes: This is a great read, this like all environmental issues is VERY complex and multi sided. We need an independent and intelligent DNR to manage issues like this because the court of public opinion (me included) is just not educated enough to make these calls. And Swans are east compared to sand, oil, wetlands, water, air....
---

The WI Sustainable Business Council is a network of Wisconsin businesses and organizations that are interested in, or actively responding to, the challenge of sustainability.
---
Links we like supporting Wisconsin`s Environment and Business. More will follow each week...
...more
Ken Notes: Share this and if you want to be included:
Call us - 608.334.2174 or Editor [at] WDNGreen.com....
---
Applications for the ~$2 million in solar grants available from Focus On Energy (FOE) are due Oct.13, 2017.
FOE`s new solar funding can greatly improve project financials, and may be combined with the existing 30% Federal Investment Tax Credit (ITC) and accelerated depreciation tax benefits.
Cumulatively, these incentives can now cover upwards of 60% of a solar project`s costs.
Commercial solar electric systems installed in 2017 or 2018 are eligible for these cash grants through a competitive bidding process.
As full grant parameters are complex, SunPeak is offering free grant writing and submission services for committed customers.
Commitments must be secured by Sept. 22, 2017 to ensure adequate time for grant compilation.
...more
---
The $3 billion financial incentives package to bring Foxconn to Wisconsin is up for final legislative approval Thursday. Meanwhile, with the city of Kenosha`s decision to pull out of the running for the project, there are more signs that the electronics factory would be built in Racine County.
That prospect has some environmentally-minded residents weighing the potential economic benefits Foxconn could bring to the region with the impact of having a massive electronics factory in their corner of the state...

...more
---
SUAMICO - Experts will discuss wind turbines and their possible effects on human health Tuesday during a public meeting in Suamico.
Brown County officials have invited four authorities to discuss issues and answer questions from people who have concerns about potential impact from the turbines at the Shirley Wind Farm.
Richard Schadewald, a county supervisor who heads the Board of Health, said the event will feature scientists from multiple sides of the wind issue.
Some people, including several living near the either turbines of the Shirley site, believe low-frequency sound from the turbines can cause sleep problems, headaches, nausea, irritability and other symptoms. Others insist no evidence exists to link windmills and illnesses....
...more

Ken Notes: I do have most of the symptoms and not a windmill within miles...
---

Our ecological staff provides needed information to clients, enabling them to make informed decisions about their land use planning efforts and site development decisions. Our goal is to facilitate our clients' project needs without compromising the important values that natural resources provide to the community.
---
It is refreshing to me to learn that legislation is being introduced to lift Wisconsin`s long-standing moratorium on metallic mineral mining. We here in northern Wisconsin can potentially share in the economic gains that our neighbors in northern Minnesota and Michigan are looking forward to with current mining projects under development....
...more

Ken Notes: Don`t shoot, just the messenger...
---
Has the future reach of solar energy been underestimated? New research shows it may be so.
Previous studies have estimated the share of solar energy by the year 2050 would be between 5 and 17 percent, according to a University of Wisconsin-Madison news release. However, a recent study from the Mercator Research Institute on Global Commons and Climate Change showed the percentage of solar energy worldwide will be three times higher than originally projected. More specifically, the share by 2050 will likely be between 30 and 50 percent....
...more
---
We try to include links to help you consider your GREEN economic development options in Wisconsin. Businesses feel free to send us your information here.
...more
Ken Notes: Feel free to include this link and logo on your website. Our Tools and Resources are always a
click
away. Also a new easy to use address:
www.WDNGreen.com/tools/
---
Coverage of local and national eco news for commercial development, home, transportation, food and community. We search for environmentally friendly news that makes economic sense for Wisconsin.
ONLINE HERE
. Please share with a friend. To receive WDNews GREEN on Monday of each week as an email you must subscribe -
secure link to subscribe is here
.
Want to comment, or have an idea:
Ideas[at]WisconsinDevelopment.com
We may now need to build a coalition that is willing to lobby from a "greener" yet pro business perspective. Lots of HUGE issues: Sand Mining, CNG, LEED Alternatives, Focus On Energy, LED Lighting R&D, Cleaner Power Generation, Recycling, Power Lines, Electric Cars, Wind, Solar, Bio Fuels, Digestors, Green AG, Business Incentives...And of course the Greenest and Happiest of Holidays to you!
Please consider sponsoring WDNGreen!
WDNews GREEN will be emailed on Mondays, included in WDNews on Thursdays, and online all the time at: WDNGreen.com Each week we will find 10 to 20 articles from Wisconsin and across the Nation dealing with environmental issues. Our goal is to promote environmental excellence from a sound business perspective.
Our resource guide at the bottom of this publication will continue to grow, and you may add links, suggest articles, include your press releases, or comment by
eMailing Me
. As always thanks for reading, and if you would like to sponsor or get involved call 608.334.2174...
...more
Ken Notes: Please forward this to friends and colleagues who have an interest in our economy and environment.
You may eMail Me Here
.
---
WDNGreen is a product of H2Integration....
Our Current Publications:
Green News Search
...more