---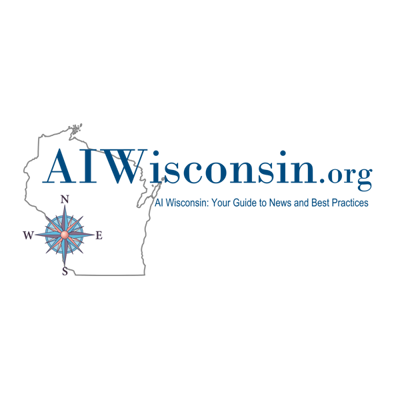 Thousands of environmentally minded business professionals, 500+ News outlets and reporters, and even a treehugger or two now read WDNGreen each week. Thank you!
Please
share WDNGreen with a friend
...
...more
---
With all the discussion on the EPA, Great Lakes, Deep Wells, Phosphorus, and other environmental concerns on the table today, a friend mentioned that during the previous administration "environmentalists" also failed to step up on issues when they could have mad a huge difference. Now we are outraged by attempts to eliminate or hamstring government agencies in favor of a pro business agenda.
He suggested that Asian Carp remains a huge problem to this day, and is having a real impact on or rivers, commerce, tourism, and water quality. Yet because there was no one to blame we dropped the ball and have done little or nothing. This is a great point, are we interested in protecting our environment or punishing those businesses we think are responsible.
I will once again suggest that we MUST work together on sound environmental solutions on all issues rather than point fingers and blame others. I want the EPA to continue to advocate for a better environment. I would also suggest in political times where the EPA could go after business, they did and often the environment was not at the top of the agenda. The Fox River comes to mind.
So here is my challenge to the current administrations at all levels of government. Rather than punish the agencies you feel punished business reestablish the balance that creates a clean environment and supports business and jobs. Build your wall between our lakes, wetlands and rivers and work with the polluting businesses like we did once before with amazing results. Use your global business acumen to establish policy that prevents pollution and jobs from being pushed to the countries with the least resistance.
Oh and by the way, it will take far more than government, we all need to become leaders advocating for each other and our grandchildren.
...more

Ken Notes: Thanks Steve for pointing this out.
---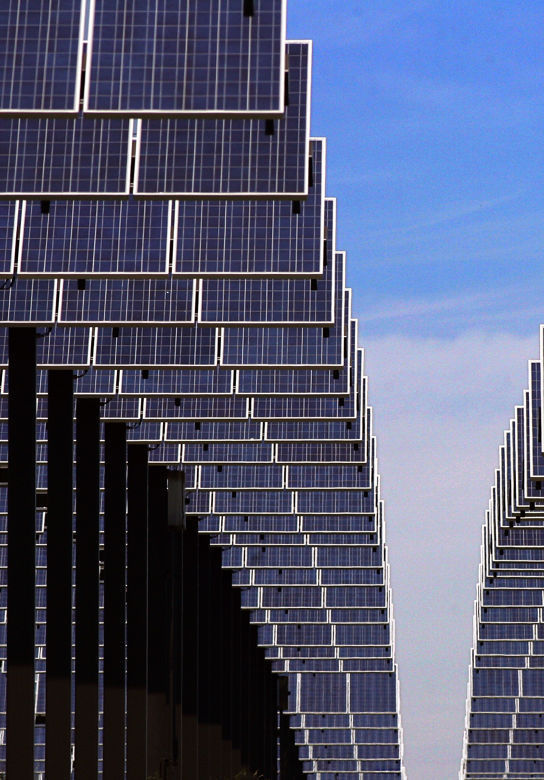 American Family Insurance says it will have the largest rooftop solar array in Wisconsin atop one of the buildings at its headquarters, at 6000 American Parkway.
Nearly 4,500 solar panels are being installed on a one-story utility building that is part of the American Family complex of buildings on the Far East Side. Work on the project began this week and is expected to take two to three months to complete.
The price of the project is not being disclosed...
...more

Ken Notes: Wat to go AmFam!!!
---
The Trump administration released its long-anticipated budget targets last week, providing more detail on exactly how President Donald Trump will meet his goal of cutting $54 billion in nondefense discretionary spending in order to boost defense spending by roughly the same amount. The budget details released by President Trump largely represent a hodgepodge of recycled ideas from previous conservative spending plans. These cuts would directly threaten the safety and economic security of ordinary Wisconsin families while benefiting wealthy and powerful corporations...
...more

Ken Notes: If the new administration is looking for a place to test the bipartisan waters the environment may be a great place to start...
---
A film festival new to Green Bay will put the spotlight on environmental issues with the aim of helping to preserve Wisconsin's waters.
The Wild & Scenic Film Festival will be held at 7 p.m. April 20 at Backstage at the Meyer in Green Bay. Seven award-winning short and medium-length films on a variety of environmental themes will be screened. Among the titles are "The Wild President," about President Jimmy Carter paddling the Chattooga River's Bull Sluice; "The Super Salmon," about the journey of a salmon who beat all odds; and "One Hundred Thousand Beating Hearts," about a fourth-generation cattleman who evolves from an industrial farmer to a sustainable, humane food producer.
...more
---
SunPeak is a turnkey developer of commercial solar PV electricity systems based in Madison, Wisconsin. Businesses can be assured their turnkey project will be professionally handled from initial feasibility study to final commissioning. Projects typically range from 100 kW to 5 MW (hundreds to thousands of solar panels) and offer significant cost savings relative to conventional utility electric rates.
---
EDITOR: Wisconsin farmers are on the front lines of sustainability and environmental responsibility every day not only because it directly impacts their business, but because environmental stewardship impacts their communities and their neighbors. For generations, Wisconsin farmers have relied on the environment to put food on the tables here, across the state and around the world.
That's why the Wisconsin Potato and Vegetable Growers supports Senate Bill 76/Assembly Bill 105. Sen. Scott Fitzgerald and Rep. Gary Tauchen's legislation will protect and preserve Wisconsin farmers' investment in existing high-capacity wells for irrigation and other farm uses, while at the same time maintain compliance with Wisconsin's highest environmental standards...
...more
---
Wisconsin has a long history of conservation and management, a strong environmental presence, and a love of shooting sports and outdoor recreation. There are many proud moments brought about by people from Wisconsin like John Muir whose ideas have led our nation down a path where we are blessed with the natural wonders we enjoy today.
Wisconsin-raised Muir is credited with creating the first wildlife sanctuary back in 1865. Muir bought the family farm in Marquette County from his brother for a wildflower sanctuary. That date stands in Wisconsin history as the year of mercy for all things natural, wild and free. On that farm he learned to love nature, recognized the force of glaciers, and decided the landscape needed to be protected, an utterly foreign concept at that time. Today, that land near Portage is named John Muir Memorial County Park.
...more
---
Miron specializes in providing innovative pre-construction, construction management, design-build, general construction and industrial services.
---
New Richmond High School agriscience teacher Rachel Sauvola has been named the 2017 Wisconsin Association of Environmental Educators Formal Educator of the Year and will be attending a banquet on April 22 in Madison to receive her award.
"Basically, it is for community involvement; it is for everything that we do that is environmental education," Sauvola said. "It is also the power of infusing that into all the different content areas within the agricultural umbrella...
..."You always need to have the environment at the forefront in agriculture. And you need to make sure that you are taking care of things properly and teaching others to do that same."
...more

Ken Notes: Congrats!!
---
A planned cleanup of Howard`s Bay may have escaped the federal ax. But many other projects are in jeopardy if Congress doesn`t restore funding for the Great Lakes Restoration Initiative.
President Trump`s budget proposes eliminating all funding for the initiative that has addressed legacy pollution in the Great Lakes....
...more
---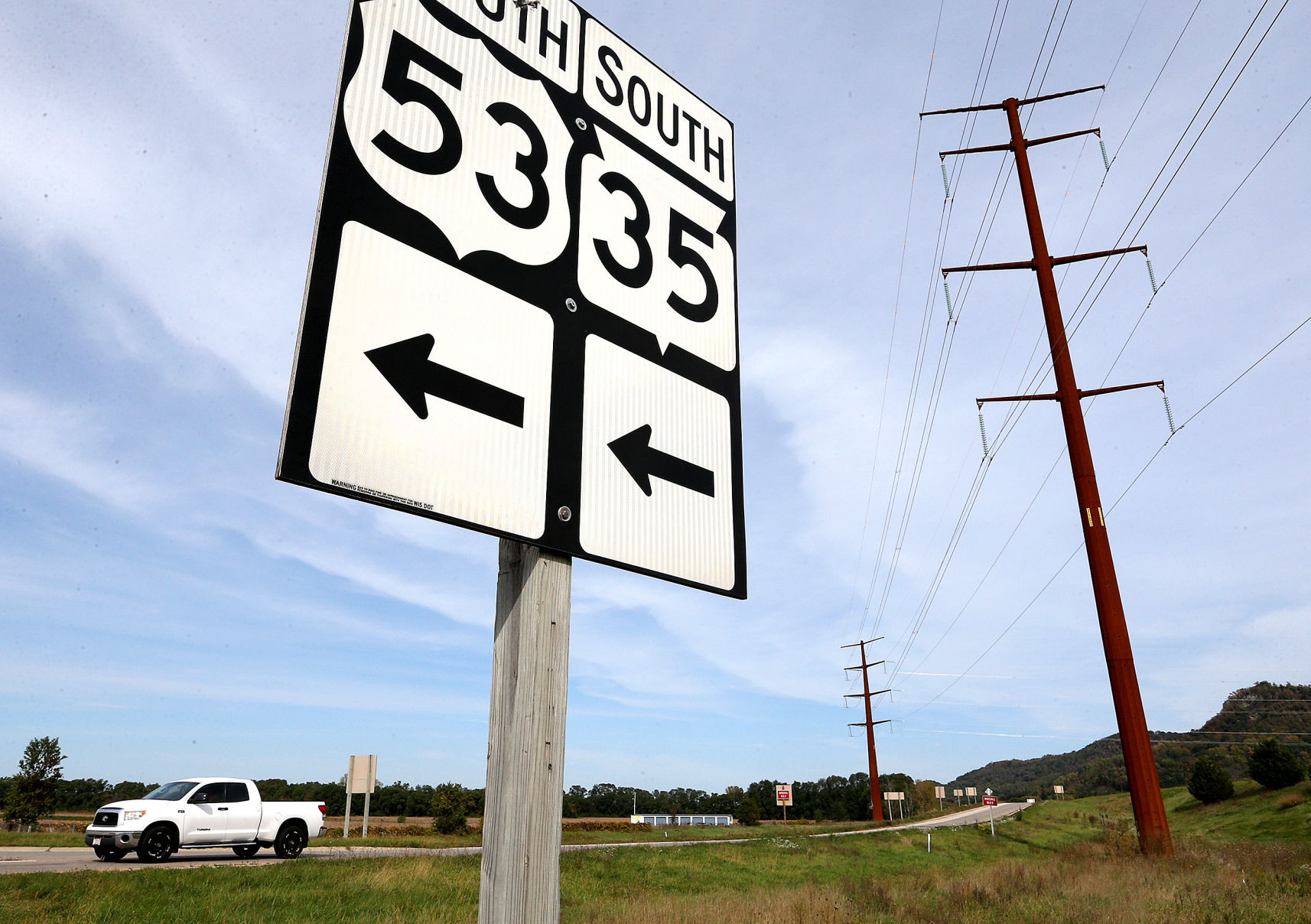 Construction is set to begin next month on the La Crosse County leg of a controversial high-voltage power line to Dane County in spite of permit delays and a pending legal challenge.
American Transmission Co., which is spearheading construction of the $548 million project, notified Wisconsin utility regulators this week that it began work in the county on March 17, though ATC spokeswoman Kaya Freiman said right-of-way clearing would likely start in early April....
...more
---

WGBA has combined forces with the U.S. Green Building Council (USGBC) and together we will pilot a new model for USGBC chapters and local market engagement...
---
A 2016 air pollution case against 3M Corp. represented the first time under Attorney General Brad Schimel the Justice Department allowed a company to make upgrades to a facility but avoid paying a financial penalty as part of the settlement.
Minnesota-based 3M agreed to make $665,000 in improvements at two facilities in Wausau for air pollution violations in 2014 and 2015, according to court records....
...more

Ken Notes: I know many readers will cry foul, but we need to start working with companies to improve our future, not over penalize them for the sins of the past. It is a debate well worth having...
---
On December 11, I became a first-time grandparent.
Like any grandparent, I look forward to my grandchild growing up to be a moral person with a good work ethic and a sense of compassion for others.
But I worry. Will he have a healthy environment in which to realize his dreams? Most people in our world realize the necessity of protecting the environment....
...more

Ken Notes: I have said for some time that this should be our guiding light....
---
SCS - At the forefront of sustainable environmental solutions for over 40 years
---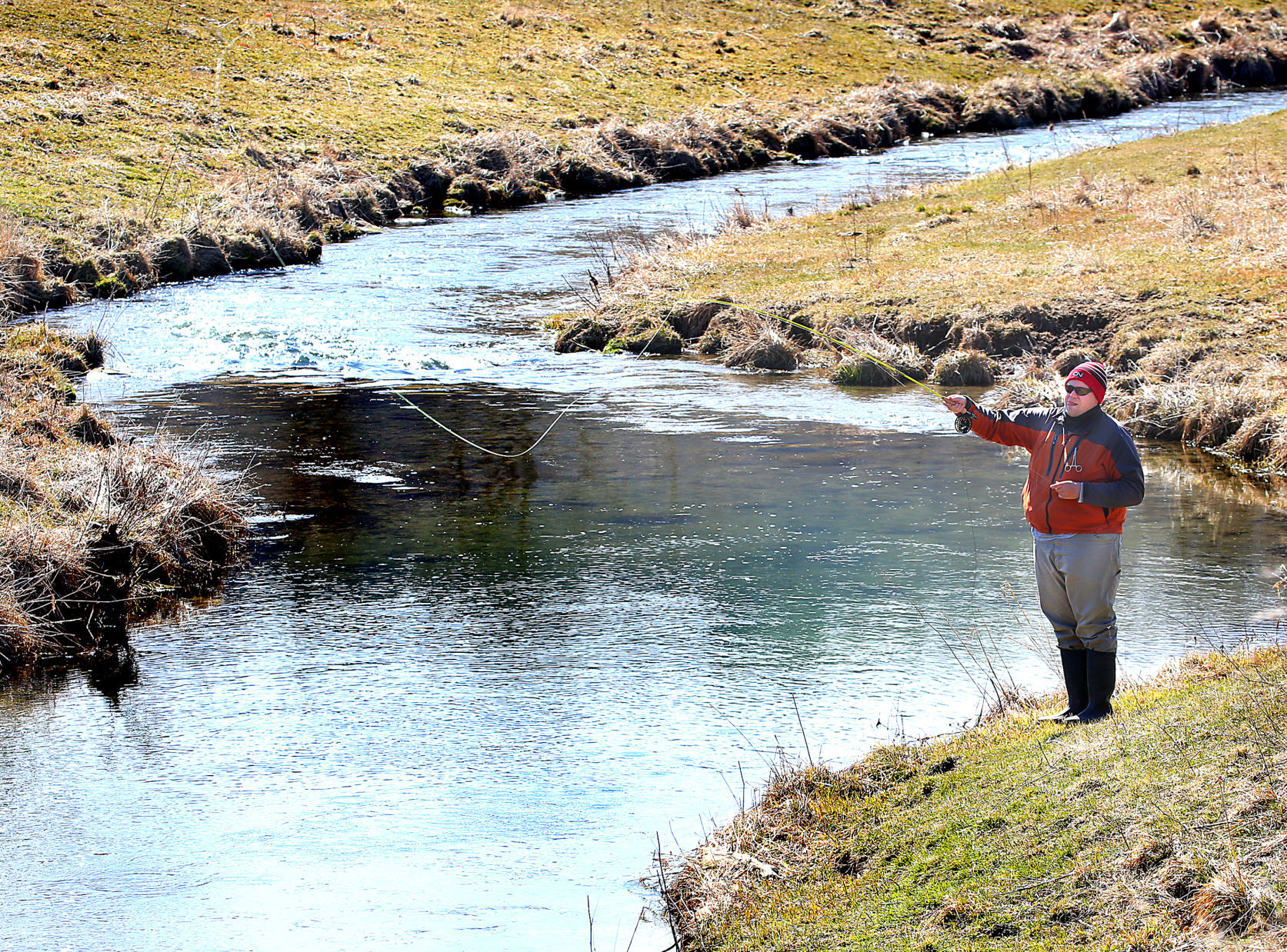 The Wisconsin chapter of the Sierra Club marked the United Nations' "World Water Day" with an event drawing attention to the importance of clean water.
Fertilizers, pharmaceuticals, manure, sewage and heavy use of groundwater all threaten water in Wisconsin and beyond, according to a study the environmental group released Wednesday...
...more
---

The WI Sustainable Business Council is a network of Wisconsin businesses and organizations that are interested in, or actively responding to, the challenge of sustainability.
---
Many people have asked me about Gov. Scott Walker's proposal, in his 2017-19 budget, to eliminate the magazine I used to work for, Wisconsin Natural Resources.
The nearly 100-year-old magazine, which I edited for five years until mid-2016, is entirely subscriber-funded with a subscriber base of nearly 85,000 and a pass-along readership of about 400,000. About half its subscribers are people who buy conservation patron licenses; a recent survey found that 88 percent of these license holders read the magazine.
...more

Ken Notes: I have to agree. I hope a private concern can take up the torch and keep this going...
---
Shipping containers full of coal ash from China, Poland and India have come into the U.S. through the Port of Virginia as foreign companies find a market for the same industrial waste that America's utilities are struggling to dispose of.
Critics call it a missed opportunity.
Coal ash is treasure as well as trash, useful for projects from roads to concrete to wallboard. They want Virginia to mandate more recycling of the ash that's already here, threatening to contaminate water sources or create an environmental disaster.
"We have millions of tons of this sitting along our riverbanks," said Travis Blankenship, former government affairs manager for the Virginia League of Conservation Voters. "Why in the world would we be importing it from other states and countries?"
...more
---
Enbridge Inc.'s plans to expand its crude oil pipeline in Minnesota has environmental advocates worried it will translate to further pipeline expansion in Wisconsin, despite protests and promises earlier this year.
A $39 billion Canadian company, Enbridge owns all crude oil pipelines in Wisconsin and Minnesota.
Some people have reason to believe that Enbridge is planning an expansion in Wisconsin, citing the need to support an increase in oil that will come with a line replacement in Minnesota, aging pipes in Wisconsin, legal changes and surveys from landowners.
"Enbridge is absolutely going to have to expand their Wisconsin pipelines," said Phyllis Hasbrouck, Wisconsin Safe Energy Alliance project leader...
...more
---
Links we like supporting Wisconsin`s Environment and Business. More will follow each week...
...more
Ken Notes: Share this and if you want to be included:
Call us - 608.334.2174 or Editor [at] WDNGreen.com....
---
MAZOMANIE, Wis. (WMTV) -- The Wisconsin Grassroots Network held their 9th annual festival on Saturday.
People from all over Wisconsin participated in different break out listening sessions about different topics like health care, environmental policy and education. Organizers say no matter your political belief, it`s important to get educated.
"If you don`t try and educate yourself, you might not even know that something is down the street that can affect how you live and how your children live," said Adam Grabski, organizer.
...more
---
The city of Superior has a plan for restoring the dunes on Wisconsin Point.
Now it`s a matter of implementing the plan.
Tonight, the Superior City Council considers moving forward with the plan approved last week by the Wisconsin Point Plan Implementation Committee and submit paperwork for the Wisconsin Coastal Management Grant for funding to begin for construction of the Dune Restoration Project....
...more
---

Our ecological staff provides needed information to clients, enabling them to make informed decisions about their land use planning efforts and site development decisions. Our goal is to facilitate our clients' project needs without compromising the important values that natural resources provide to the community.
---
We try to include links to help you consider your GREEN economic development options in Wisconsin. Businesses feel free to send us your information here.
...more
Ken Notes: Feel free to include this link and logo on your website. Our Tools and Resources are always a
click
away. Also a new easy to use address:
www.WDNGreen.com/tools/
---
Coverage of local and national eco news for commercial development, home, transportation, food and community. We search for environmentally friendly news that makes economic sense for Wisconsin.
ONLINE HERE
. Please share with a friend. To receive WDNews GREEN on Monday of each week as an email you must subscribe -
secure link to subscribe is here
.
Want to comment, or have an idea:
Ideas[at]WisconsinDevelopment.com
We may now need to build a coalition that is willing to lobby from a "greener" yet pro business perspective. Lots of HUGE issues: Sand Mining, CNG, LEED Alternatives, Focus On Energy, LED Lighting R&D, Cleaner Power Generation, Recycling, Power Lines, Electric Cars, Wind, Solar, Bio Fuels, Digestors, Green AG, Business Incentives...And of course the Greenest and Happiest of Holidays to you!
Please consider sponsoring WDNGreen!
WDNews GREEN will be emailed on Mondays, included in WDNews on Thursdays, and online all the time at: WDNGreen.com Each week we will find 10 to 20 articles from Wisconsin and across the Nation dealing with environmental issues. Our goal is to promote environmental excellence from a sound business perspective.
Our resource guide at the bottom of this publication will continue to grow, and you may add links, suggest articles, include your press releases, or comment by
eMailing Me
. As always thanks for reading, and if you would like to sponsor or get involved call 608.334.2174...
...more
Ken Notes: Please forward this to friends and colleagues who have an interest in our economy and environment.
You may eMail Me Here
.
---
WDNGreen is a product of H2Integration....
Our Current Publications:
Green News Search
...more