---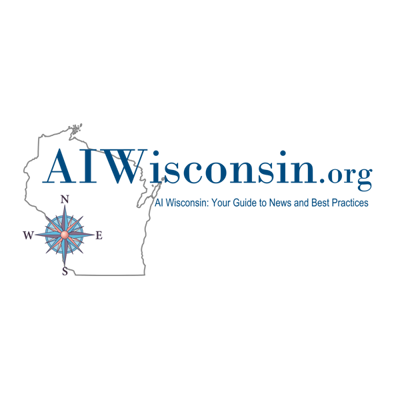 Thousands of environmentally minded business professionals, 500+ News outlets and reporters, and even a treehugger or two now read WDNGreen each week. Thank you!
Please
share WDNGreen with a friend
...
...more
---
With all the discussion on the EPA, Great Lakes, Deep Wells, Phosphorus, and other environmental concerns on the table today, a friend mentioned that during the previous administration "environmentalists" also failed to step up on issues when they could have mad a huge difference. Now we are outraged by attempts to eliminate or hamstring government agencies in favor of a pro business agenda.
He suggested that Asian Carp remains a huge problem to this day, and is having a real impact on or rivers, commerce, tourism, and water quality. Yet because there was no one to blame we dropped the ball and have done little or nothing. This is a great point, are we interested in protecting our environment or punishing those businesses we think are responsible.
I will once again suggest that we MUST work together on sound environmental solutions on all issues rather than point fingers and blame others. I want the EPA to continue to advocate for a better environment. I would also suggest in political times where the EPA could go after business, they did and often the environment was not at the top of the agenda. The Fox River comes to mind.
So here is my challenge to the current administrations at all levels of government. Rather than punish the agencies you feel punished business reestablish the balance that creates a clean environment and supports business and jobs. Build your wall between our lakes, wetlands and rivers and work with the polluting businesses like we did once before with amazing results. Use your global business acumen to establish policy that prevents pollution and jobs from being pushed to the countries with the least resistance.
Oh and by the way, it will take far more than government, we all need to become leaders advocating for each other and our grandchildren.
...more

Ken Notes: Thanks Steve for pointing this out.
---
The Trump administration would slash the Environmental Protection Agency's budget, scaling back and all but eliminating EPA programs aimed at slowing climate change and maintaining water safety and air quality, while eliminating thousands of jobs, according to a draft of the proposal obtained by The Associated Press.
Under the tentative plan from the Office of Management and Budget, the agency's funding would be reduced by roughly 25 percent and about 3,000 jobs would be cut, about 19 percent of the agency's staff.
President Donald Trump has said he plans to pay for billions of dollars more for the military by cutting spending on domestic agencies and departments. Trump plans to submit his budget to Congress the week of March 13.
...more
---
Citing the potential environmental impact of a new oil pipeline that could run through Wisconsin, about 250 college students and activists marched Saturday in Whitewater to oppose the project.
The Canadian energy company Enbridge is considering whether to build the pipeline, known as Line 61 Twin or Line 66, alongside an already existing pipeline that pumps up more than a half-million barrels of per day. The line starts in the Duluth, Minn., area, runs south through central Wisconsin and ends southwest of Chicago.
...more

Ken Notes: We need to teach motivated citizens how to work with the political process. With just a few smart people we could make a huge difference...
---
TRAVERSE CITY, Mich. (AP) — It sounds like an idea that would warm a conservative Republican`s heart: Kill funding of a regional environmental cleanup that has lasted seven years and cost the federal government more than $2 billion, with no end in sight. If states want to keep the program going, let them pick up the tab....
..."I think it makes sense for us to continue to make prudent investments in protecting and improving the Great Lakes," Wisconsin Gov. Scott Walker told The Associated Press, adding that he would lobby the Trump administration and congressional leaders to put the money back....
...more

Ken Notes: Let`s all send a thank you note to Gov. Walker for this!!!
---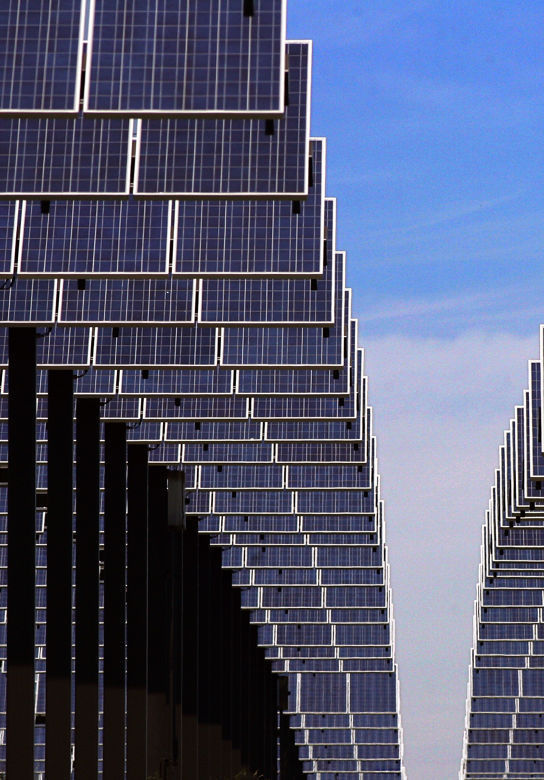 American Family Insurance says it will have the largest rooftop solar array in Wisconsin atop one of the buildings at its headquarters, at 6000 American Parkway.
Nearly 4,500 solar panels are being installed on a one-story utility building that is part of the American Family complex of buildings on the Far East Side. Work on the project began this week and is expected to take two to three months to complete.
The price of the project is not being disclosed...
...more

Ken Notes: Wat to go AmFam!!!
---
Wisconsin is known as America`s Dairyland. More than one-third of all the cows in United States live on more than 3,000 farms in Wisconsin.
Those bovine residents contribute to a thriving dairy industry, but milk is not the only thing they produce in prodigious quantities. That many cows inevitably lead to a significant amount of manure.
"It is a horribly complex problem and we all contribute to it and are affected by it," says Victor Zavala, a University of Wisconsin–Madison chemical and biological engineering professor who is working on a new approach to manure management. "Farms generate the manure, and we are all affected by its environmental impacts. But manure production is driven by strong economic forces originating from urban areas that demand dairy products."...
...more

Ken Notes: Wisconsin should invent, manufacture, and distribute cost effective waste management digestion systems that could treat waste from farms to third world human waste. Imagine the market for a product that could turn waste into usable methane and remove the pathogens from the effluent turning it back into usable soil. The inventor will be the next Bill Gates!
---
The Trump administration released its long-anticipated budget targets last week, providing more detail on exactly how President Donald Trump will meet his goal of cutting $54 billion in nondefense discretionary spending in order to boost defense spending by roughly the same amount. The budget details released by President Trump largely represent a hodgepodge of recycled ideas from previous conservative spending plans. These cuts would directly threaten the safety and economic security of ordinary Wisconsin families while benefiting wealthy and powerful corporations...
...more

Ken Notes: If the new administration is looking for a place to test the bipartisan waters the environment may be a great place to start...
---
Wisconsin League of Conservation Voters will host an assortment of authors, poets, and storytellers at 7 p.m. on March 16 at The Brink Lounge, 701 E. Washington Ave. in Madison.
Super Natural Stories is a live storytelling event featuring "environmental exploits, bucolic blusters, and groovy green true tales of Mother Nature." The event will feature several award-winning Wisconsin writers and storytellers including Jen Rubin, an award-winning The Moth main stage performer; James Edward Mills, writer, editor, and founder of the Joy Trip Project, Aims McGuinness, a history professor and a recently featured Ex Fabula storyteller; and Christi Clancy, a writer, English professor, and regular contributor to Wisconsin Public Radio...
...more
---
The U.S. EPA gave Wisconsin some leeway last month on the question of phosphorus pollution from sewage plants in a decision that will affect wastewater treatment across the state.
The agency essentially told Wisconsin that the state can set its own pace for phasing in tougher regulations on phosphorus discharges from point sources such as sewage plants, according to the Tribune News Service....
...more

Ken Notes: We do need to explore solutions and move forward together on this issue. Mandates and or penalties on communities with no cost effective solutions will not help. Also we need to work with farms on this at the same time. Now we are just blaming each other and not addressing a comprehensive solution....
---
A film festival new to Green Bay will put the spotlight on environmental issues with the aim of helping to preserve Wisconsin's waters.
The Wild & Scenic Film Festival will be held at 7 p.m. April 20 at Backstage at the Meyer in Green Bay. Seven award-winning short and medium-length films on a variety of environmental themes will be screened. Among the titles are "The Wild President," about President Jimmy Carter paddling the Chattooga River's Bull Sluice; "The Super Salmon," about the journey of a salmon who beat all odds; and "One Hundred Thousand Beating Hearts," about a fourth-generation cattleman who evolves from an industrial farmer to a sustainable, humane food producer.
...more
---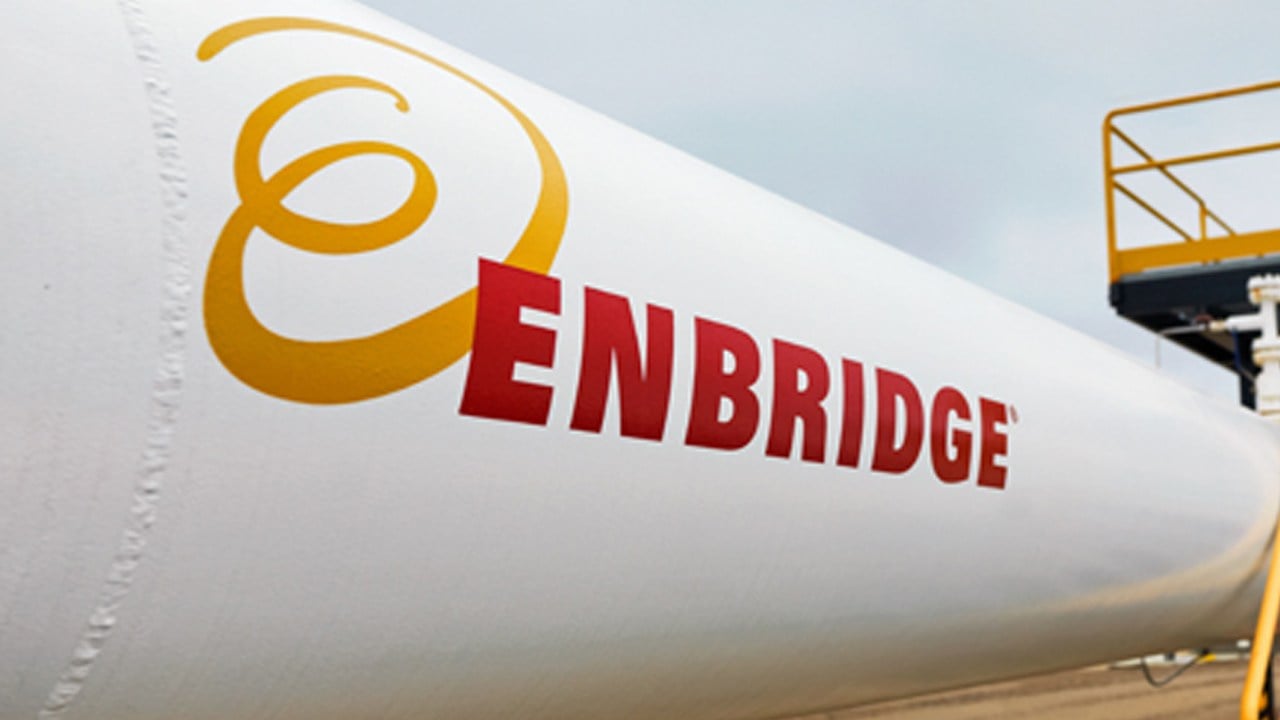 MINNEAPOLIS (AP) - State Department officials will come to Minnesota on Tuesday to hold the only public meeting on a draft environmental review for the final segment of Enbridge Energy`s project to boost the capacity of its Alberta Clipper pipeline.
The line carries Canadian tar sands oil across northern Minnesota to Superior, Wisconsin. The line requires a presidential permit because the last remaining segment crosses the U.S.-Canadian border in North Dakota.
The State Department`s four-year review concluded found that there would be no significant environmental impacts from completing the project....
...more

Ken Notes: With the current legislative balance we will not be able to stop this but we may be able to mandate safety measures as well as get funds for other environmental projects. Lemons lemonade??
---

While students have enjoyed and embraced the warm weather in shorts and light spring jackets, they should be concerned about the implications these unseasonably warm temperatures may have.
Having near-60 degree days for a solid week in February may be pleasant, but according to U.S. climate data, the normal average in Wisconsin during the month of February is 22 degrees.
The arrival of spring earlier and earlier can have drastic effects on the Wisconsin environment we know and love...
...more

Ken Notes: We need to drop our climate change cry`s in exchange for a more immediate message that carbon abuse is bad for business, the economy and our children. We waste a lot of time preaching to the choir when turning just 10 to 20 percent of the public can shift the nation from pro environment to well, Trump. These are the people we need to talk to.
---
SunPeak is a turnkey developer of commercial solar PV electricity systems based in Madison, Wisconsin. Businesses can be assured their turnkey project will be professionally handled from initial feasibility study to final commissioning. Projects typically range from 100 kW to 5 MW (hundreds to thousands of solar panels) and offer significant cost savings relative to conventional utility electric rates.
---
Last semester the natural landscape of the Central Wisconsin Environmental Station provided inspiration for a half a dozen student sculptures which are now displayed around the station's grounds.
The project was born when Tom Quinn, Central Wisconsin Environmental Station director, contacted Kristin Thielking, University of Wisconsin-Stevens Point sculpture professor. Upon Quinn's request, students from Thielking's sculpture class were tasked with creating sculptures for the station.
...more

Ken Notes: I love this idea! I wonder if we could get more people into our preserves by doing this...
---

Wisconsin farmers are on the front lines of sustainability and environmental responsibility every day. They care because the environment directly impacts their business, and because stewardship impacts their communities and neighbors.
For generations, Wisconsin farmers have relied on the environment to put food on the tables here, across the state and around the world...
...more

Ken Notes: I worked directly with farmers and also respect them, but leaving them totally to their own is as big a mistake as telling them what to do is. We need to work together on issues to find sustainable solutions.
---
MADISON, Wis. – Opponents of a legislative move (
HB 105
and
SB 76
) to drop a provision that would have strengthened protections for Wisconsin`s groundwater say it will pave the way for even more high-capacity wells.
Some of these wells draw 100,000 gallons a day from aquifers to provide water for huge factory farms, food processors and frac sand mine operations.
Amber Meyer Smith, director of government relations for the state's largest environmental group Clean Wisconsin, says this paves the way for a bill to allow even more high-capacity wells.
...more
---
EDITOR: Wisconsin farmers are on the front lines of sustainability and environmental responsibility every day not only because it directly impacts their business, but because environmental stewardship impacts their communities and their neighbors. For generations, Wisconsin farmers have relied on the environment to put food on the tables here, across the state and around the world.
That's why the Wisconsin Potato and Vegetable Growers supports Senate Bill 76/Assembly Bill 105. Sen. Scott Fitzgerald and Rep. Gary Tauchen's legislation will protect and preserve Wisconsin farmers' investment in existing high-capacity wells for irrigation and other farm uses, while at the same time maintain compliance with Wisconsin's highest environmental standards...
...more
---
Wisconsin has a long history of conservation and management, a strong environmental presence, and a love of shooting sports and outdoor recreation. There are many proud moments brought about by people from Wisconsin like John Muir whose ideas have led our nation down a path where we are blessed with the natural wonders we enjoy today.
Wisconsin-raised Muir is credited with creating the first wildlife sanctuary back in 1865. Muir bought the family farm in Marquette County from his brother for a wildflower sanctuary. That date stands in Wisconsin history as the year of mercy for all things natural, wild and free. On that farm he learned to love nature, recognized the force of glaciers, and decided the landscape needed to be protected, an utterly foreign concept at that time. Today, that land near Portage is named John Muir Memorial County Park.
...more
---
Miron specializes in providing innovative pre-construction, construction management, design-build, general construction and industrial services.
---
Environmental, civil rights and social justice groups have joined forces in filing a federal lawsuit challenging the expansion of I-94 in Milwaukee.
Plaintiffs in the case contend that the I-94 construction project will "have the likely effect of exacerbating regional racial segregation" as well as "adverse environmental effects on air quality and water resources," according to the court filing.
Plaintiffs in the case the NAACP-Milwaukee Branch, the Sierra Club John Muir Chapter, and the Milwaukee Inner-City Congregations Allied for Hope (MICAH), a multi-racial interfaith organization that advocates for social justice....
...more
---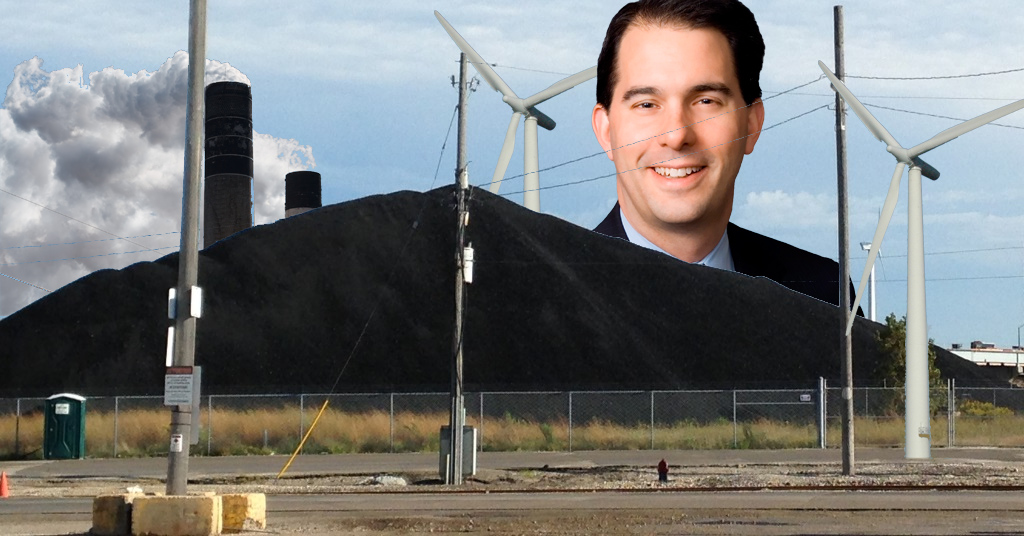 Here are a few points of context for the preliminary state approval of a Wisconsin frac sand mine that will destroy a Jackson County pristine wooded wetland, and also require huge amounts of groundwater for its operation:
1. This is just the latest example of Wisconsin GOP Gov. Scott Walker and his party helping the private sector absorb public resources in a loop of mutual self-interest across multiple business interests:
…the Walkerites have used law and policy and political power in Wisconsin – – this GOP/corporate control has been an under-covered, carefully crafted take-over operation – – to tilt benefits and access in a heavenly way towards big business and the executives who own them.
2. There are records of $10,300 in campaign donations from the land owner and people associated with it to Walker's campaign, according to this report by the Wisconsin Democracy Campaign...
...more

Ken Notes: I have suggested that there is far too much profit in sand to just say no. We need to asses impact fees and other regulations to slow the tide. Also the lobbies for the sand companies are now involved in local elections. So we need to adopt a more local approach.
---
New Richmond High School agriscience teacher Rachel Sauvola has been named the 2017 Wisconsin Association of Environmental Educators Formal Educator of the Year and will be attending a banquet on April 22 in Madison to receive her award.
"Basically, it is for community involvement; it is for everything that we do that is environmental education," Sauvola said. "It is also the power of infusing that into all the different content areas within the agricultural umbrella...
..."You always need to have the environment at the forefront in agriculture. And you need to make sure that you are taking care of things properly and teaching others to do that same."
...more

Ken Notes: Congrats!!
---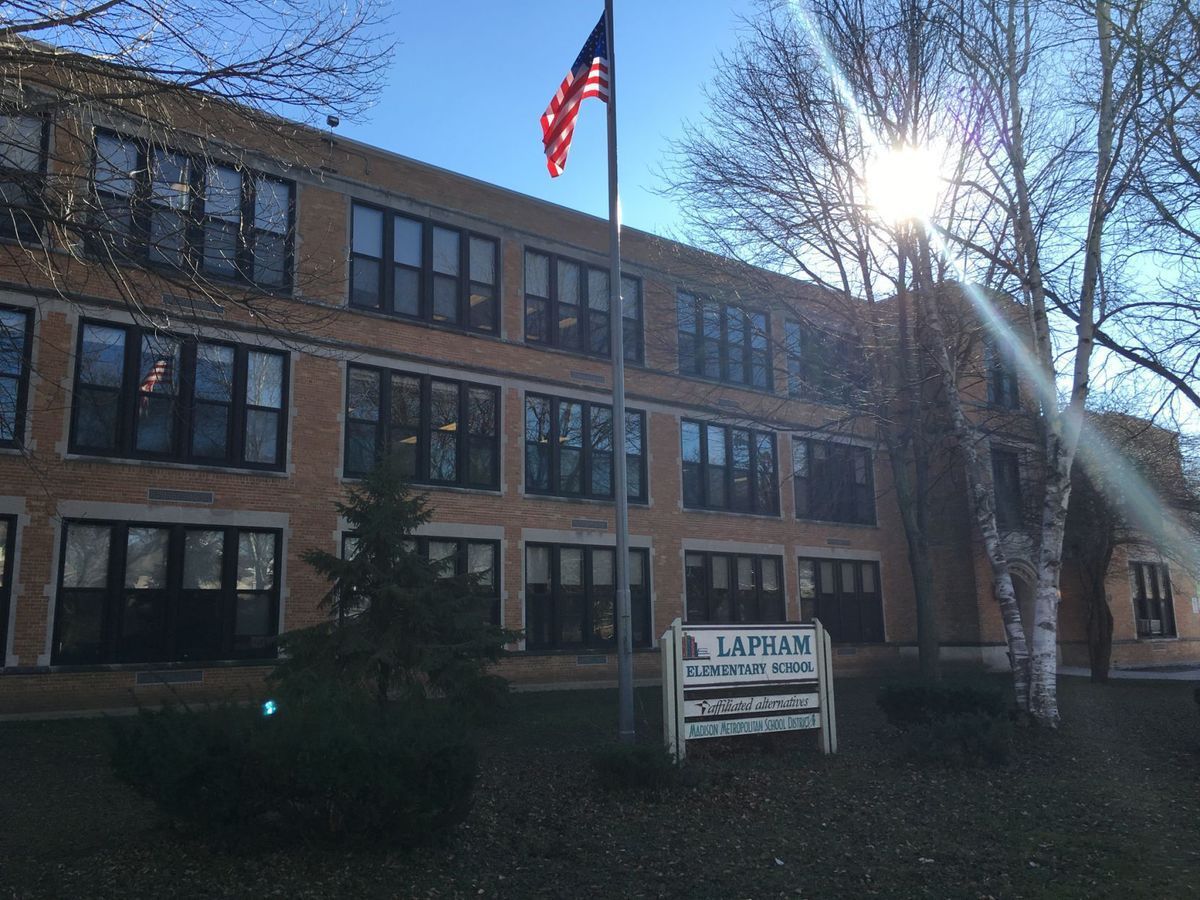 The Madison Metropolitan School District has found high levels of lead in water fountains at six schools, prompting the district to shut off water service to contaminated fountains.
The Gompers Elementary and Black Hawk Middle schools campus had the highest number of contaminated fountains with seven testing positive for elevated lead levels. Lapham Elementary reported three fountains and East High, Sherman Middle and Lowell Elementary schools each had at least one contaminated fountain. As of Thursday, the district has tested 157 fixtures across 13 schools on the east side.
...more
---
A planned cleanup of Howard`s Bay may have escaped the federal ax. But many other projects are in jeopardy if Congress doesn`t restore funding for the Great Lakes Restoration Initiative.
President Trump`s budget proposes eliminating all funding for the initiative that has addressed legacy pollution in the Great Lakes....
...more
---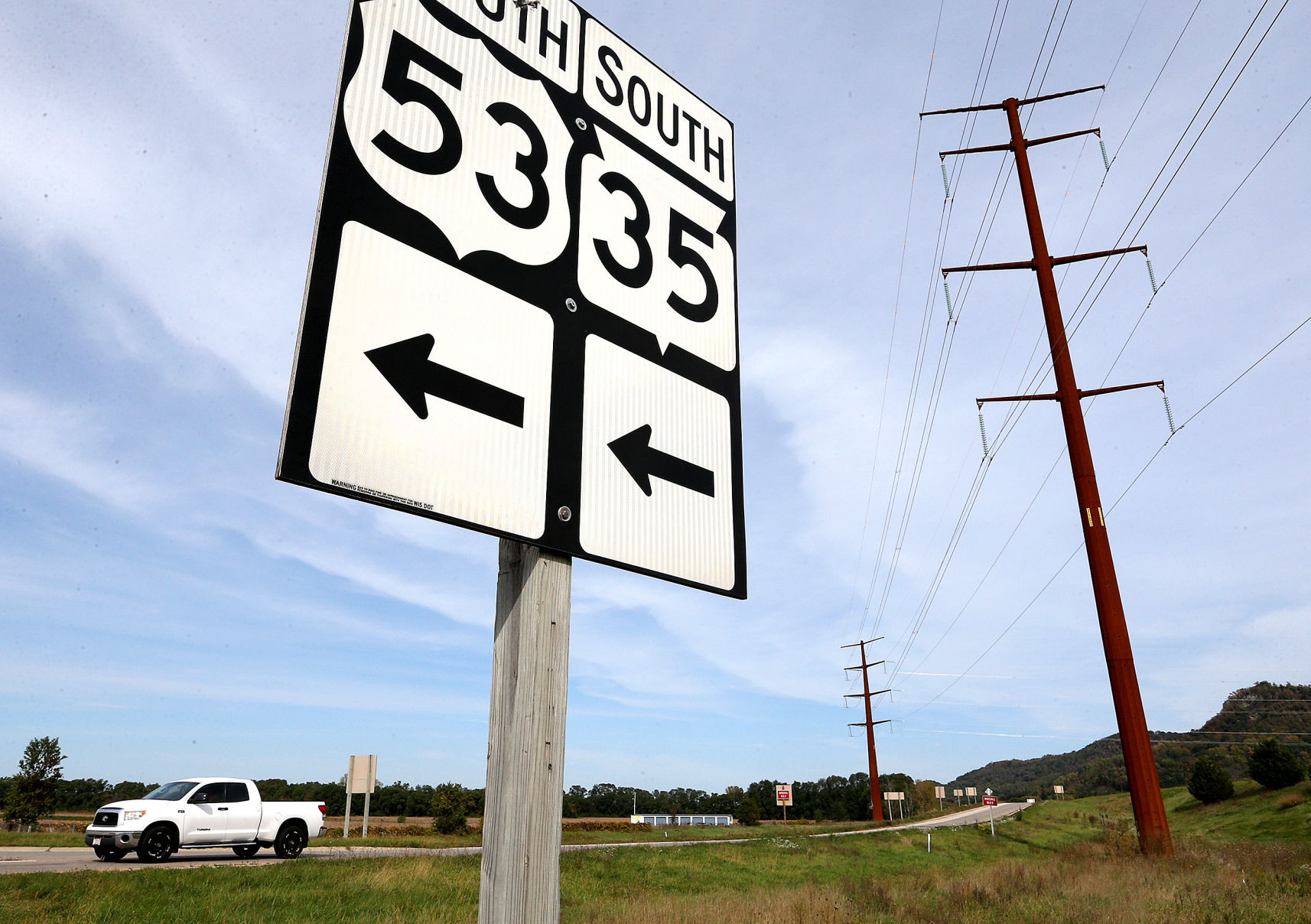 Construction is set to begin next month on the La Crosse County leg of a controversial high-voltage power line to Dane County in spite of permit delays and a pending legal challenge.
American Transmission Co., which is spearheading construction of the $548 million project, notified Wisconsin utility regulators this week that it began work in the county on March 17, though ATC spokeswoman Kaya Freiman said right-of-way clearing would likely start in early April....
...more
---
The fourth annual Door County Climate Change Forum will be held at the Stone Harbor Resort in Sturgeon Bay on May 20, 9 am – 2:30 pm. Tia Nelson, Wisconsin environmental leader, will be the discussion moderator...
...more
---

WGBA has combined forces with the U.S. Green Building Council (USGBC) and together we will pilot a new model for USGBC chapters and local market engagement...
---
The Department of Natural Resources has given tentative approval to construct an industrial sand plant in western Wisconsin — a project that would cause the biggest loss of wetlands by a single sand development in almost a decade.
Meteor Timber, the largest private landowner in the state, is proposing to build a multimillion dollar sand drying plant and rail spur along I-94 in Monroe County and a sand mine in neighboring Jackson County...
...more

Ken Notes: Why??? We stop good businesses from opening in cities because they impact man made wetlands and we allow a mine to operate in a natural area??? Follow the Money!
---
LA CROSSE, Wis. (AP) — Robbie Young first realized riding to work was possible when he worked at an Onalaska bike shop.
When he landed a job at the business software firm SAP, Young looked for a home in the central part of the city that would make it easy to continue biking to work, the La Crosse Tribune (http://bit.ly/2mBE4fe ) reported...
...more
---
A chilly south wind rushed through the dried prairie grasses as Emily Hutwagner, a University of Wisconsin-La Crosse student, read to a closely gathered group of hikers last Saturday: "It is, by common consent, a good thing for people to get back to nature. But wherein lies the goodness, and what can be done to encourage its pursuit?"...
...And that's "wherein the goodness lies" — the experiences in nature that help us understand that, as Leopold famously said, "When we see land as a community to which we belong, we may begin to use it with love and respect."
...more

Ken Notes: good read!
---
There is no shortage of issues that Democrats and Republicans disagree about. Thankfully, protecting the Great Lakes has never been one of them.
Since 2010, Democrats and Republicans in Congress have joined together to support funding, through the Great Lakes Restoration Initiative, to protect the Great Lakes from harm. For good reason: the Great Lakes are a national treasure. They're the world's largest freshwater body and represent 90 percent of America's surface freshwater resources...
...more
---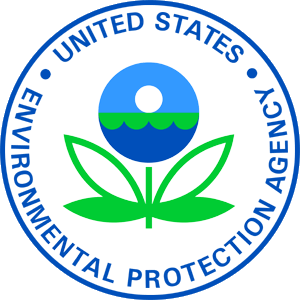 Acid rain devouring New England forests. Homes built on toxic sites. Unswimmable rivers and cities cloaked in smog. The United States looked very different before the Environmental Protection Agency (EPA) arrived, but a recent Congressional bill calls for the agency's abolition. So Americans may wonder: What would life be like without the EPA?
In its 47 years of operation, the EPA has achieved dramatic improvements in the cleanliness of the nation's air and water, among other accomplishments, said Sara Gregg, an associate professor of history and environmental studies at the University of Kansas. To accomplish this, however, the agency has imposed numerous regulations on industry, making itself a frequent target of critics. Last month, Congressman Matt Gaetz, R-Florida, gave those criticisms stark expression in a bill calling for the agency's abolition on Dec. 31, 2018...
...more
---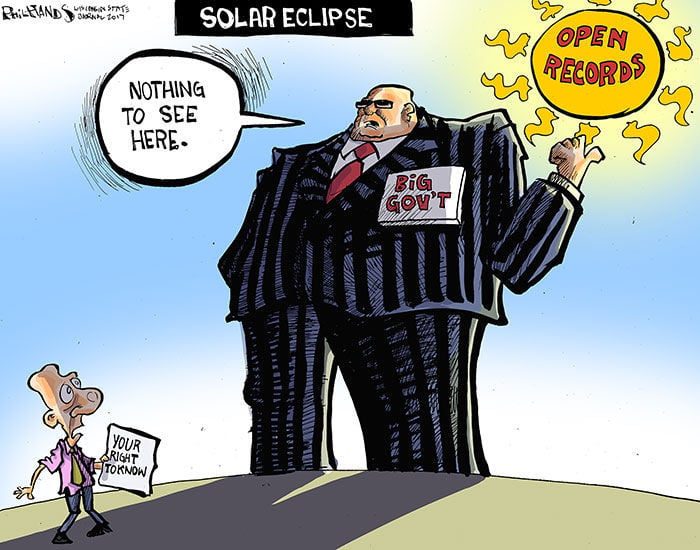 Sunshine Week is the time we celebrate our right to know what are government is up to. Shining a light on what government is doing by accessing open records and enforcing open meeting rules is crucial to our citizen-run democracy. Of course many in government would rather the we skip Sunshine Week and move straight on to St. Patrick`s Day.

...more
---
A 2016 air pollution case against 3M Corp. represented the first time under Attorney General Brad Schimel the Justice Department allowed a company to make upgrades to a facility but avoid paying a financial penalty as part of the settlement.
Minnesota-based 3M agreed to make $665,000 in improvements at two facilities in Wausau for air pollution violations in 2014 and 2015, according to court records....
...more

Ken Notes: I know many readers will cry foul, but we need to start working with companies to improve our future, not over penalize them for the sins of the past. It is a debate well worth having...
---
On December 11, I became a first-time grandparent.
Like any grandparent, I look forward to my grandchild growing up to be a moral person with a good work ethic and a sense of compassion for others.
But I worry. Will he have a healthy environment in which to realize his dreams? Most people in our world realize the necessity of protecting the environment....
...more

Ken Notes: I have said for some time that this should be our guiding light....
---
SCS - At the forefront of sustainable environmental solutions for over 40 years
---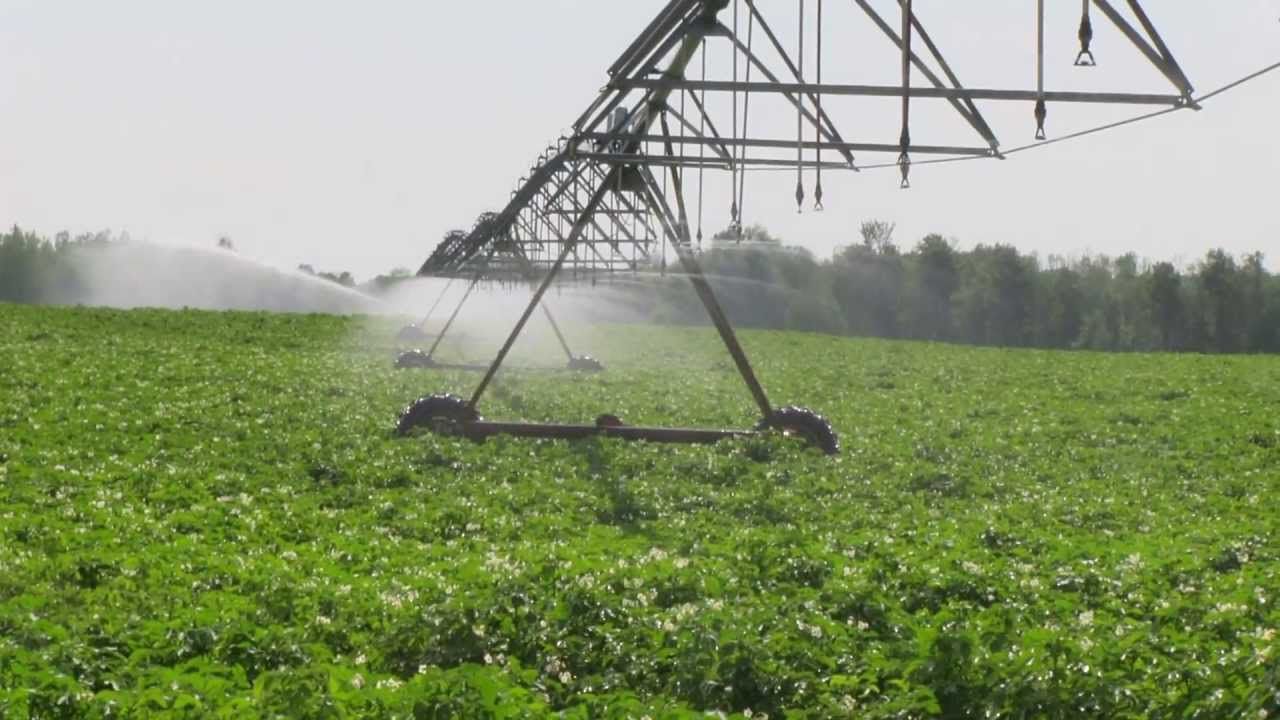 In a move that may pave the way for passage of a bill easing regulation of high-capacity wells, state Assembly members have dropped a provision that would have strengthened legal protections for Wisconsin waters.
By dropping the provision to expand legal rights of people whose drinking water, lakes or streams are harmed by industrial-grade wells, sponsors of the bill introduced Wednesday have wiped away a sticking point that prevented passage of the proposal in the Republican-dominated Legislature last year...
...more
---
Fast-forward 50 years from today – our children and grandchildren will, hopefully, be in a history class learning about what happened in the year 2017 and beyond. Which of the following chapter titles sounds better: "2017: The year the world took a stance against climate change" or "2017: The year the world chose fossil fuels over renewable energy"? I hope you think fighting climate change to guarantee a brighter future for our children and theirs sounds better than decimating the planet with greenhouse gas emissions.
Flipping on a light switch, driving across town, buying food at the grocery store, doing laundry and so many other daily tasks people do influence climate change. Carbon dioxide and other greenhouse gases are causing the Earth's climate to bulge at its seams. At the rate most people are living their lives today, the Earth needs a new pair of pants that cannot be made. As humans, we have one chance – one Earth – and we are blowing it....
...more

Ken Notes: Again not going to happen in the current legislative climate. Why not work quietly with the UW to include unit on Environmental study in currently required classes!
---
STEVENS POINT - An energy educator at the University of Wisconsin-Stevens Point has been recognized as Educator of the Year by Seventhwave.
Sara Windjue, senior outreach specialist with the Wisconsin Center for Environmental Education, was recognized March 2, for helping children become lifelong stewards of sustainable practices. During her 12 years with the Wisconsin K-12 Energy Education Program, she has increased energy literacy around the state.
...more

Ken Notes: Congrats...
---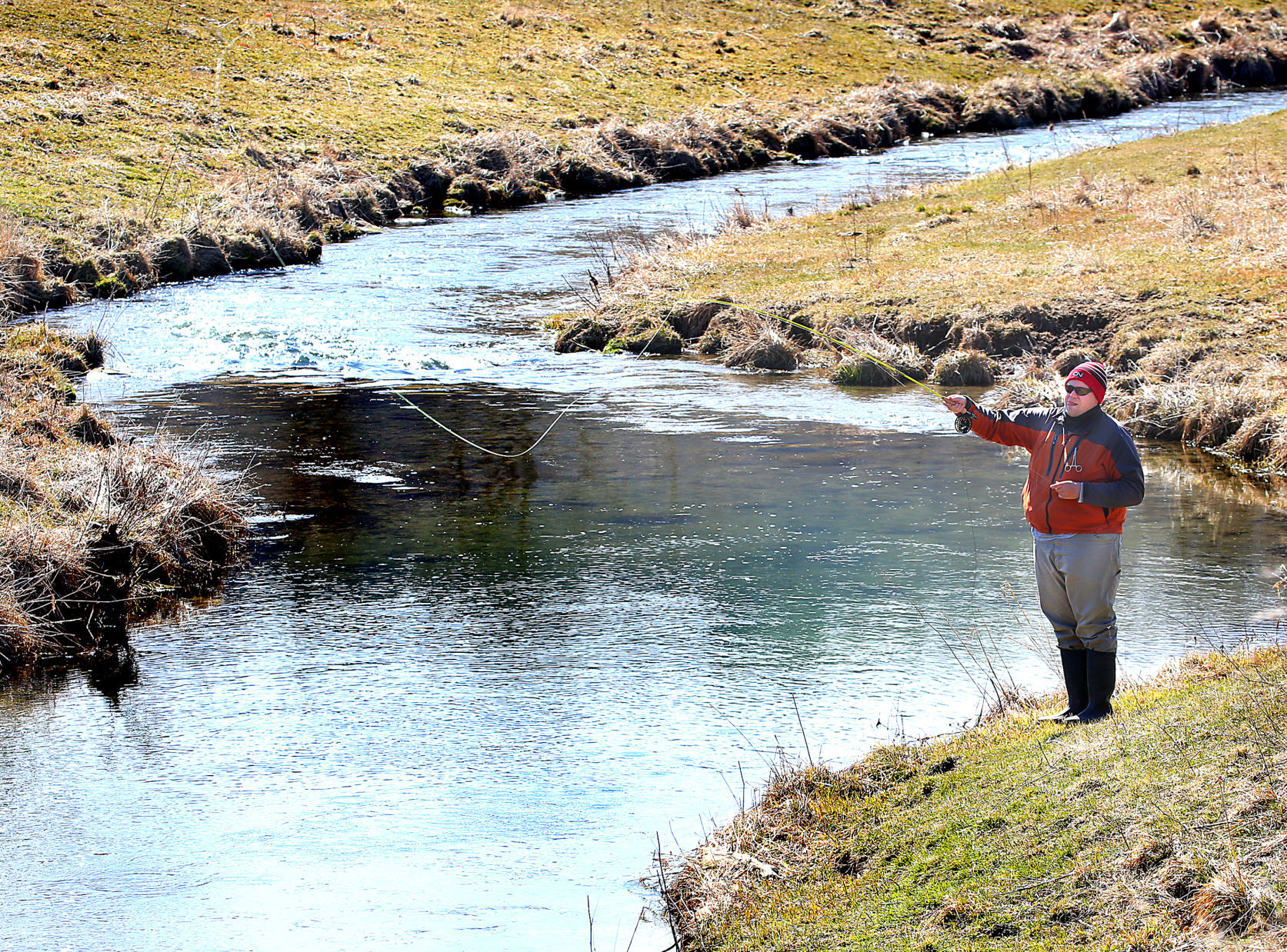 The Wisconsin chapter of the Sierra Club marked the United Nations' "World Water Day" with an event drawing attention to the importance of clean water.
Fertilizers, pharmaceuticals, manure, sewage and heavy use of groundwater all threaten water in Wisconsin and beyond, according to a study the environmental group released Wednesday...
...more
---
Great Lakes environmental groups will head to Washington next week to ask members of Congress to fight against rumored major cuts in some Great Lakes protection programs.
A draft proposal from the Trump administration proposes slashing spending on the Great Lakes Restoration Initiative from $300 million per year to $10 million.
Todd Ambs of the Healing Our Waters-Great Lakes Coalition said that`s not the message President Donald Trump offered last year...
...more
---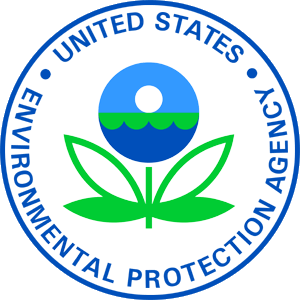 The Trump administration's proposal to cut the Environmental Protection Agency's budget raises the question of what is the optimal geographic area to cover with some economic policy. Administration supporters quickly asserted the cuts are a good idea because states are more effective than the federal government in dealing with pollution. Are they right?
Yes, in some cases states are better able to respond to pollution. But, given the scale of things in a modern economy, it often is not true....
...more

Ken Notes: One of the great flaws in government budgeting and spending is that it is NOT outcome/impact based.
---
For decades, phosphorus has accumulated in Wisconsin soils. Though farmers have taken steps to reduce the quantity of the agricultural nutrient applied to and running off their fields, a new study reveals that a `legacy` of abundant soil phosphorus in the Yahara watershed of Southern Wisconsin has a large, direct and long-lasting impact on water quality...
...more
---

The WI Sustainable Business Council is a network of Wisconsin businesses and organizations that are interested in, or actively responding to, the challenge of sustainability.
---
Environmentalists and Democratic lawmakers expressed worries over the Department of Natural Resources' handling of water regulation on Tuesday, although Secretary Cathy Stepp defended the agency and said officials were addressing longstanding problems.
Stepp and other officials appeared at a legislative hearing to respond to a
critical state audit
that found a drop in enforcement activity and other problems in the wastewater program for factories, municipalities and large farms....
...more

Ken Notes: I mentioned earlier that we need to work together on this, not yell at Cathy. We need solutions in addition to the enforcement activity the DNR is being charged with neglecting. At the end of the day isn`t cleaner rivers and lakes the goal...
---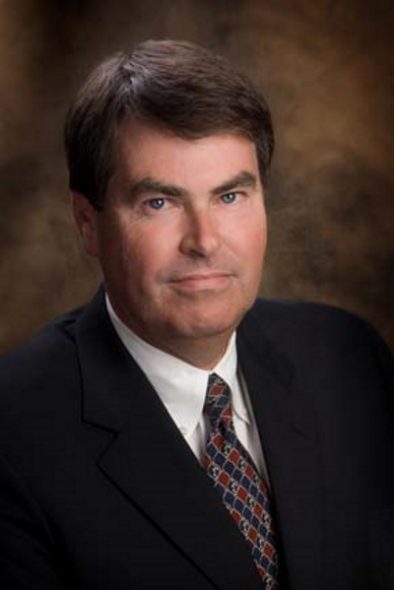 For many years, Wisconsin used to be a national leader in energy policy. Native Wisconsinites and early settlers recognized the potential of our environment and used it to provide energy. As a state with progressive roots, we have traditionally been recognized as a forward-thinking state. We have been known as the state that treats its environment with the respect it needs to be able to support generations to come.
In 1907, our state established the Public Service Commission (PSC), becoming the first state in the nation to do so. The PSC was created to supervise our public utilities and ensure "reasonable and just" rates for consumers. Throughout its 110 years, the PSC has served under governments run by both political parties. But in the last two years that I have served in the State Assembly, I've noticed a disappointing trend: transmission companies approach the PSC with proposals for high-capacity transmission lines, citizens try to make their voices heard, and their concerns go nowhere....
...more

Ken Notes: I do miss the bipartisan smart programs that Wisconsin once had that led the nation...
---
Wisconsin`s Menominee Tribe has filed a case in Michigan to stop a proposed mine on what used to be its ancestral lands.
Late last month, the tribe filed a contested case that will eventually be heard by an administrative law judge in Michigan.
Aquila Resources wants to mine for gold, and possibly zinc or copper at a site near Stephenson, Michigan, just across the Menominee River border from Wisconsin...
...more
---
At toxic cleanup sites across the country, environmental agencies have allowed groundwater contamination to go untreated and slowly diminish over time — a strategy that saves money for polluters but could cost taxpayers dearly and jeopardize drinking water supplies.
The strategy is called monitored natural attenuation, or MNA. With little public awareness or debate, it has come into increasing use nationally since the 1990s as a way to cope with the enormous cost of some groundwater cleanups....
...more

Ken Notes: This debate will rage on for the next 100 years at least. It is too bad that we could not resolve thee issues by working together. Now we rely on the yin yang of politics and big government and regardless of who is in charge we all lose.
---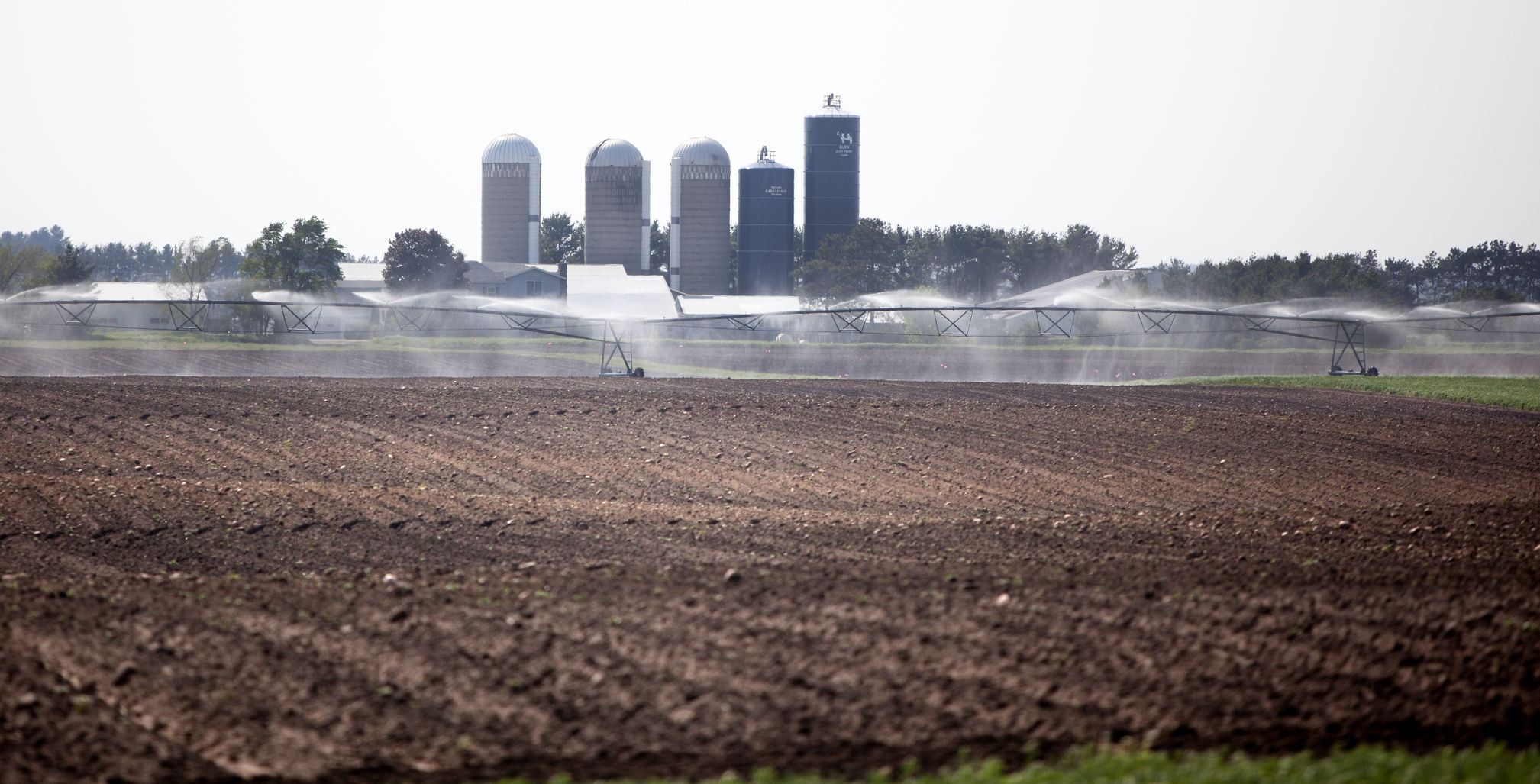 Wisconsin`s large-scale vegetable farmers say they need streamlined regulations to reliably water vast fields of crops. Environmental conservationists are worried about the toll that watering takes on the state's lakes and aquifers.
Those opposing interests were on display Wednesday during a public hearing on the state Legislature's latest attempt to alter state law regulating high capacity wells. Dozens of residents and property owners and environmental groups, along with dozens of farmers and business associations spoke on the bill...

...more

Ken Notes: A question, could we trade capacity for reduced phosphorus in our waterways?
---
Our family moved to Chequamegon Bay of Lake Superior from Minneapolis four years ago in search of a beautiful, clean place where we could live healthy lives engaged in a rural community. I'm a public health nurse and my job and passion is to help the people in my community make lifestyle changes to become as healthy, strong, happy and free from suffering as they can be.
It was two years ago that I first became aware that an Iowa businessman was attempting to set up a confined animal feeding operation (CAFO) in our county, within the watershed of the Lake Superior basin and Chequamegon Bay...
...more
---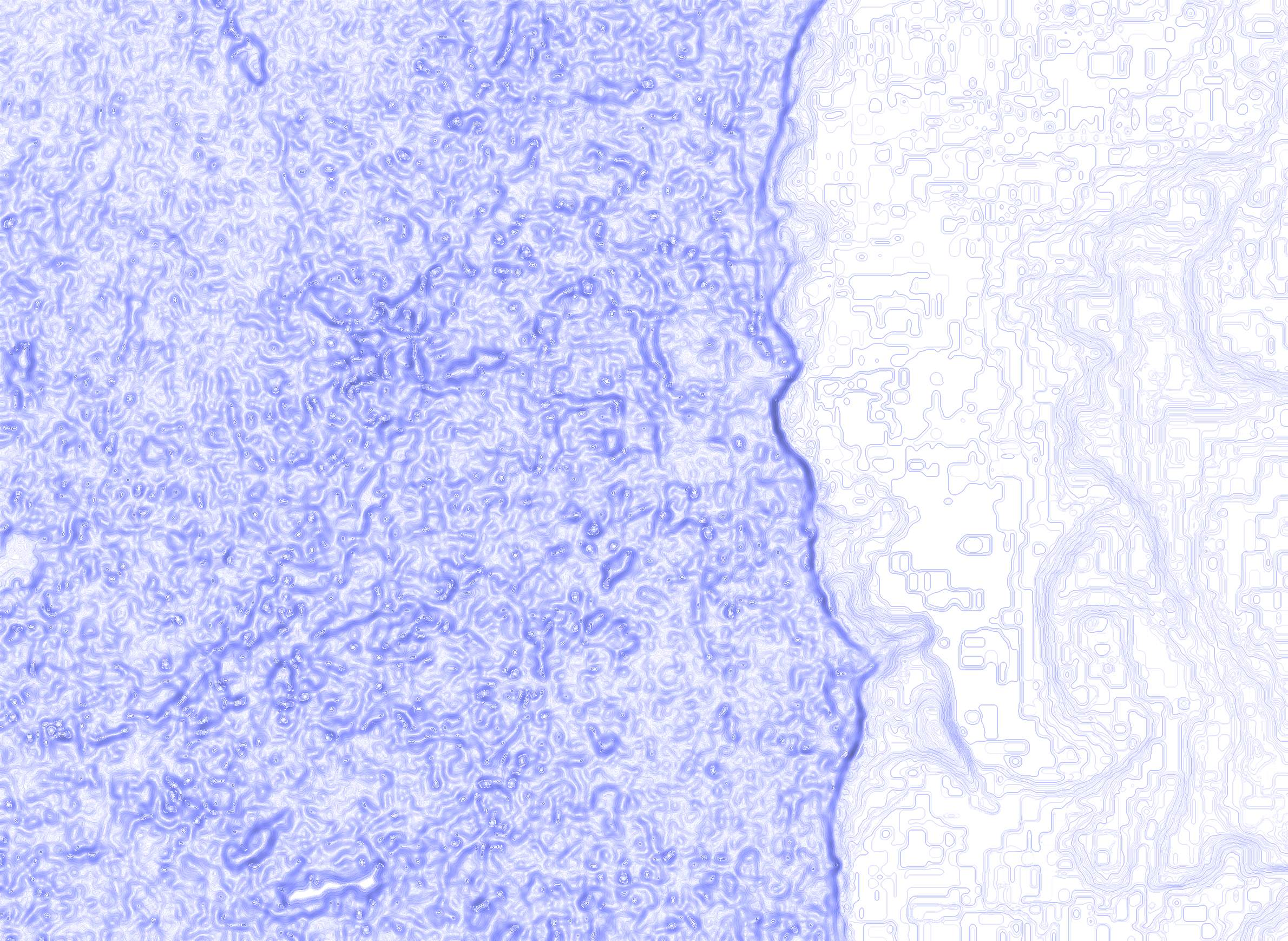 The city of Waukesha spent more than a decade seeking approval to source its drinking water supplies from Lake Michigan. Before getting permission in 2016 from the governors of eight Great Lakes states, the city had to gather scientific evidence to make its case for using this water and navigate a complex binational agreement, the Great Lakes Compact.
Now it`s time for Waukesha to pursue support for something a bit more commonplace: a construction project....
...more
---
Many people have asked me about Gov. Scott Walker's proposal, in his 2017-19 budget, to eliminate the magazine I used to work for, Wisconsin Natural Resources.
The nearly 100-year-old magazine, which I edited for five years until mid-2016, is entirely subscriber-funded with a subscriber base of nearly 85,000 and a pass-along readership of about 400,000. About half its subscribers are people who buy conservation patron licenses; a recent survey found that 88 percent of these license holders read the magazine.
...more

Ken Notes: I have to agree. I hope a private concern can take up the torch and keep this going...
---
Shipping containers full of coal ash from China, Poland and India have come into the U.S. through the Port of Virginia as foreign companies find a market for the same industrial waste that America's utilities are struggling to dispose of.
Critics call it a missed opportunity.
Coal ash is treasure as well as trash, useful for projects from roads to concrete to wallboard. They want Virginia to mandate more recycling of the ash that's already here, threatening to contaminate water sources or create an environmental disaster.
"We have millions of tons of this sitting along our riverbanks," said Travis Blankenship, former government affairs manager for the Virginia League of Conservation Voters. "Why in the world would we be importing it from other states and countries?"
...more
---
Enbridge Inc.'s plans to expand its crude oil pipeline in Minnesota has environmental advocates worried it will translate to further pipeline expansion in Wisconsin, despite protests and promises earlier this year.
A $39 billion Canadian company, Enbridge owns all crude oil pipelines in Wisconsin and Minnesota.
Some people have reason to believe that Enbridge is planning an expansion in Wisconsin, citing the need to support an increase in oil that will come with a line replacement in Minnesota, aging pipes in Wisconsin, legal changes and surveys from landowners.
"Enbridge is absolutely going to have to expand their Wisconsin pipelines," said Phyllis Hasbrouck, Wisconsin Safe Energy Alliance project leader...
...more
---
Links we like supporting Wisconsin`s Environment and Business. More will follow each week...
...more
Ken Notes: Share this and if you want to be included:
Call us - 608.334.2174 or Editor [at] WDNGreen.com....
---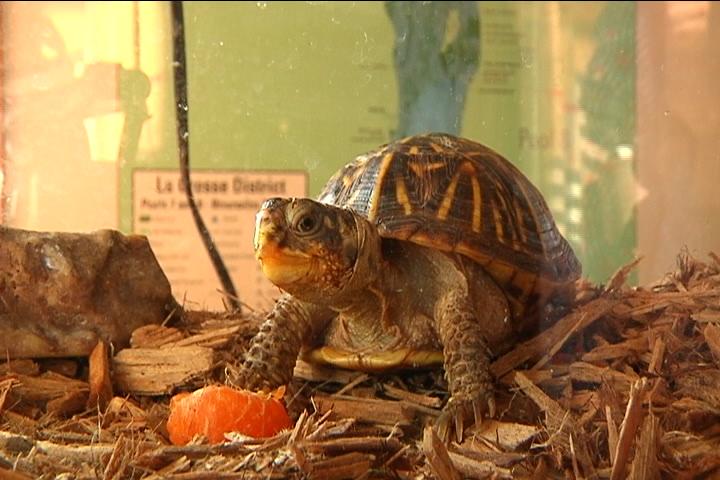 La Crosse, WI (WXOW) -
Many consider Aldo Leopold as the "father of wildlife management" for the United States because of his passion for conservation back in the 1940`s. Today, his legacy lives on through a yearly observance weekend dedicated to his environmental work called "Aldo Leopold Weekend".
Community members in La Crosse celebrated Leopold at the Visitor Center of the Upper Mississippi River National Wildlife and Fish Refuge on Saturday.
The event started in 2000 in Lodi, Wisconsin in order to celebrate the Wisconsin native. The event is now enjoyed nationally by environmentalists. Leopold is known for his famous book "the Sand County Almanac."
"He actually started something called Land Ethic and what that is is basically having some sort of connection to the land that we are part of the land and not separate from the land." Hallie Rasmussen, Visitor`s Services Manager for the Visitor Center of the Upper Mississippi River National Wildlife and Fish Refuge said....
...more
---
MADISON, Wis. (AP) — From diabetes, asthma and tooth decay to lake algae, dairy production and panda reproduction, UW-Madison researchers are studying how tiny bugs in our guts, our mouths and a variety of ecosystems help or harm.
A new initiative on campus will award up to $1 million in grants to scientists who study microbiomes — communities of bacteria, viruses, fungi and other microorganisms that live in humans, other animals and the environment, the Wisconsin State Journal reported.
The goal is to bring in additional federal money and explore how health, agriculture, climate and other interests are influenced — and possibly can be improved — by living things we can see only under a microscope...
...more

Ken Notes: The algae in the lakes should be a good lab...
---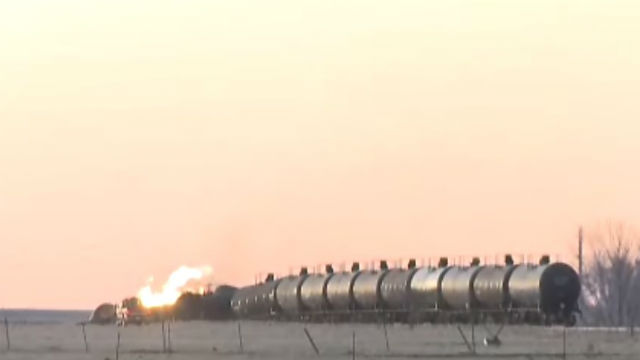 GRAETTINGER, Iowa (AP) - A fire sparked by the derailment of a freight train hauling ethanol through rural northwest Iowa continued to burn strong nearly 15 hours later, but appears not to be leaking any significant amounts of ethanol into a creek at the site, an Iowa environmental official said Friday.
"There was a pretty big explosion about 45 minutes ago" at the site of the fire, Iowa Department of Natural Resources field office supervisor Ken Hessenius said around 3:15 p.m. Friday. "No one can get within about a third of a mile of the fire yet. It`s still pretty dangerous there."...
...more
---
MAZOMANIE, Wis. (WMTV) -- The Wisconsin Grassroots Network held their 9th annual festival on Saturday.
People from all over Wisconsin participated in different break out listening sessions about different topics like health care, environmental policy and education. Organizers say no matter your political belief, it`s important to get educated.
"If you don`t try and educate yourself, you might not even know that something is down the street that can affect how you live and how your children live," said Adam Grabski, organizer.
...more
---
The city of Superior has a plan for restoring the dunes on Wisconsin Point.
Now it`s a matter of implementing the plan.
Tonight, the Superior City Council considers moving forward with the plan approved last week by the Wisconsin Point Plan Implementation Committee and submit paperwork for the Wisconsin Coastal Management Grant for funding to begin for construction of the Dune Restoration Project....
...more
---

Our ecological staff provides needed information to clients, enabling them to make informed decisions about their land use planning efforts and site development decisions. Our goal is to facilitate our clients' project needs without compromising the important values that natural resources provide to the community.
---
Green-dyed beer on St. Patrick`s Day? Yeah, I confess to having quaffed a pint or two in my younger days. I`m not proud of it.
These days, the closest green gets to my beer is on the label. Unless you count a brewery`s efforts to reduce its carbon footprint.
Many brewers ship spent grain to farms where it feeds cows rather than clogs landfills.
Some breweries harness the power of sun and wind.
Three breweries have a management system program of environmental compliance practices as part of the Wisconsin DNR Green Tier business program. Translation: even though I've never heard brewers say they wish they had more expenses, regulations and paperwork — these breweries partner with the DNR to set energy reduction goals, track results and report findings....
...more

Ken Notes: I see a tasting party on my new deck...
---
We try to include links to help you consider your GREEN economic development options in Wisconsin. Businesses feel free to send us your information here.
...more
Ken Notes: Feel free to include this link and logo on your website. Our Tools and Resources are always a
click
away. Also a new easy to use address:
www.WDNGreen.com/tools/
---
The city of Superior is lending its support — and a long-closed landfill on Wisconsin Point — to a plan to clean up Howard`s Bay despite opposition from the Fond du Lac Band of Lake Superior Chippewa.
The project, now years in planning, will remove contaminated dredge from Howard`s Bay, also known as Howard`s Pocket. Mildly contaminated dredged material — meeting non-industrial standards — will be placed over the cap of the landfill to resolve settling that allows standing water on the cap to seep into the landfill...
...more
---
MILWAUKEE – Environmental justice is taking a turn for many Milwaukeeans due in large part to groups advocating on their behalf, like Milwaukee Water Commons. The group was formed four years ago and is now involved local initatives that bring to Milwaukee's waterways to everyone and ensures access to clean, safe water for recreational purposes and practical life reasons.
...more
---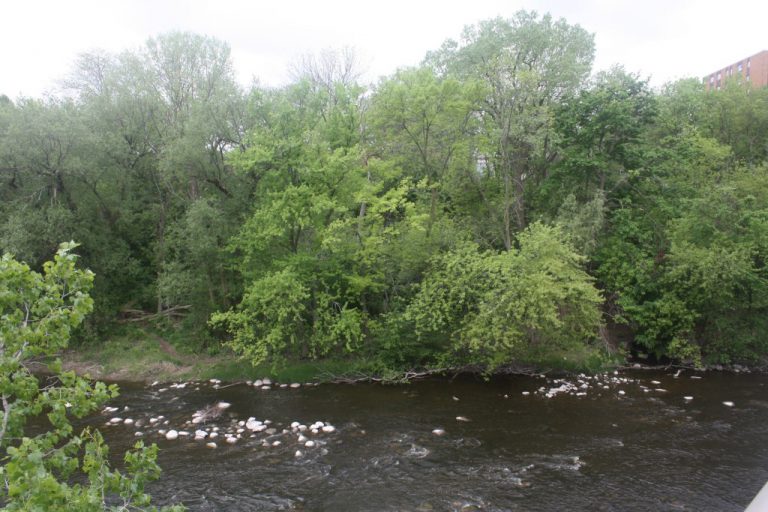 MILWAUKEE – Today, the president released a proposed budget that includes a 100% budget cut for Geat Lakes Restoration Initiative (GLRI) funding, a popular and beneficial bi-partisan program that accelerates efforts to protect and restore the Great Lakes. The proposed cut is even deeper than the expected 97% devastating cut announced earlier this week, which would have reduced funding from $300 million per year to $10 million per year.
Milwaukee Riverkeeper has joined over 130 environmental groups in signing a letter to the U.S. congress asking them to reject the damaging cuts to our environment and natural resource programs included in the president's proposed FY18 budget....
...more
---
Protecting water and air quality will increasingly depend on state action as the Environmental Protection Agency and federal environmental acts are headed to become ineffective under Trump. Similarly, state environmental laws and the Department of Natural Resources have been consistently weakened under Walker. This trend continues with a proposal by Republican Sen. Adam Jarchow of Balsam Lake to split the DNR into five different agencies — parks; forestry; environment; hunting and fishing; and enforcement. Breaking up the DNR would make conservation more costly and less effective and make it harder for citizens to have their problems addressed...
...more
---
Coverage of local and national eco news for commercial development, home, transportation, food and community. We search for environmentally friendly news that makes economic sense for Wisconsin.
ONLINE HERE
. Please share with a friend. To receive WDNews GREEN on Monday of each week as an email you must subscribe -
secure link to subscribe is here
.
Want to comment, or have an idea:
Ideas[at]WisconsinDevelopment.com
We may now need to build a coalition that is willing to lobby from a "greener" yet pro business perspective. Lots of HUGE issues: Sand Mining, CNG, LEED Alternatives, Focus On Energy, LED Lighting R&D, Cleaner Power Generation, Recycling, Power Lines, Electric Cars, Wind, Solar, Bio Fuels, Digestors, Green AG, Business Incentives...And of course the Greenest and Happiest of Holidays to you!
Please consider sponsoring WDNGreen!
WDNews GREEN will be emailed on Mondays, included in WDNews on Thursdays, and online all the time at: WDNGreen.com Each week we will find 10 to 20 articles from Wisconsin and across the Nation dealing with environmental issues. Our goal is to promote environmental excellence from a sound business perspective.
Our resource guide at the bottom of this publication will continue to grow, and you may add links, suggest articles, include your press releases, or comment by
eMailing Me
. As always thanks for reading, and if you would like to sponsor or get involved call 608.334.2174...
...more
Ken Notes: Please forward this to friends and colleagues who have an interest in our economy and environment.
You may eMail Me Here
.
---
WDNGreen is a product of H2Integration....
Our Current Publications:
Green News Search
...more
Start Week: 9 - Query String:SELECT * FROM wdngreen WHERE `issue` > 9 and volume = 5 OR `issue` > 90 ORDER BY sortorder