---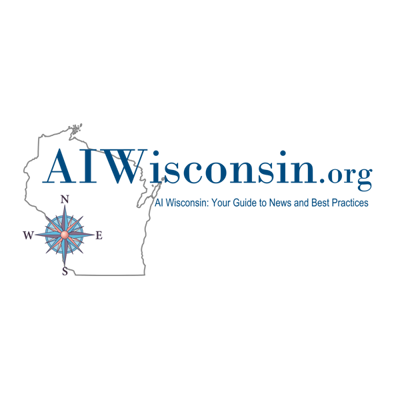 Thousands of environmentally minded business professionals, 500+ News outlets and reporters, and even a treehugger or two now read WDNGreen each week. Thank you!
Please
share WDNGreen with a friend
...
...more
---
DETROIT (AP) — About 1,000 researchers and others plan to gather in Detroit this week for an international conference focused on the Great Lakes.
The 60th annual International Association for Great Lakes Research conference convenes Monday for five days at downtown`s Cobo Center. More than 800 oral and poster presentations are expected to highlight scientific findings in freshwater health and management.
Michigan State University researcher Joan Rose is scheduled to discuss study areas and investment necessary to protect or restore water quality. Former U.S. Environmental Protection Agency adviser Cameron Davis will talk about political, economic and social effects on the Great Lakes system...
http://www.iaglr.org/iaglr2017/

...more
---
A timber company`s plans to develop a $65 million sand processing facility between Tomah and Black River Falls that would destroy a large swath of wetlands were approved by the Department of Natural Resources on Friday.
Meteor Timber is proposing to construct a plant and rail transfer site in Monroe County where sand from a nearby mine it owns would be shipped to drillers in Texas and North Dakota, where production is ramping up.
Sand is a key ingredient in fracking and is used under pressure with water to prop open pockets of oil and gas...
Another story here (More details):
...more

Ken Notes: I have suggested that these projects will be difficult to stop, but we should be able to regulate them fare better than we do.

Things to consider:
What is the exit strategy for the site?
Are there fees in place to address impact on infrastructure?
Are neighboring landowners protected from devaluation and impact on land use?
If sensitive lands are directly or indirectly affected, is there an offset?
If foreign prices cause sites to go dormant how are they maintained during this period?

I am sure there are more and I would be happy to work with your local officials to address these issues. Note this is best done before the request for a mine is even made....
---
The U.S. Department of Education is recognizing Wisconsin education systems for minimizing environmental impact, teaching sustainability, and prioritizing health and wellness.
Green Ribbon Schools from the state include Houlton Elementary School, Middleton's Kromrey Middle School, Washburn School District and UW-Stevens Point -- one of only nine post-secondary institutions in the country being recognized for sticking to the tenets.
Nationwide, nine school districts, 45 schools, and one state education official were also recognized by the federal agency...
...more
---
MADISON, Wis. – Clean Wisconsin, the state's oldest and largest environmental organization, welcomed the Wisconsin Department of Natural Resource's recently announced plan to provide emergency drinking water to rural residents whose wells have been contaminated by livestock manure.
"We're pleased DNR is taking steps to ensure residents who are impacted by manure-contaminated wells will have immediate access to clean and safe drinking water," said Water Quality Specialist Scott Laeser, of Clean Wisconsin.
Rural residents who live near fields where livestock manure is spread for fertilizer and disposal sometimes experience so-called "brownwater events" in which manure from nearby farms seeps into private wells.
...more

Ken Notes: I would much rather focus on solutions... Keep reading...
---
MADISON - The Crave family was among eight family businesses honored at the 14th annual Wisconsin Family Business of the Year Award banquet held May 4 at the Monona Terrace Community and Convention Center in Madison.
Crave Brothers Farm and Farmstead Cheese was among five grand awards presented....
...more

Ken Notes: For a large farm, this one is pretty cool. They digest, treat the effluent, produce on site, and make money!!!
---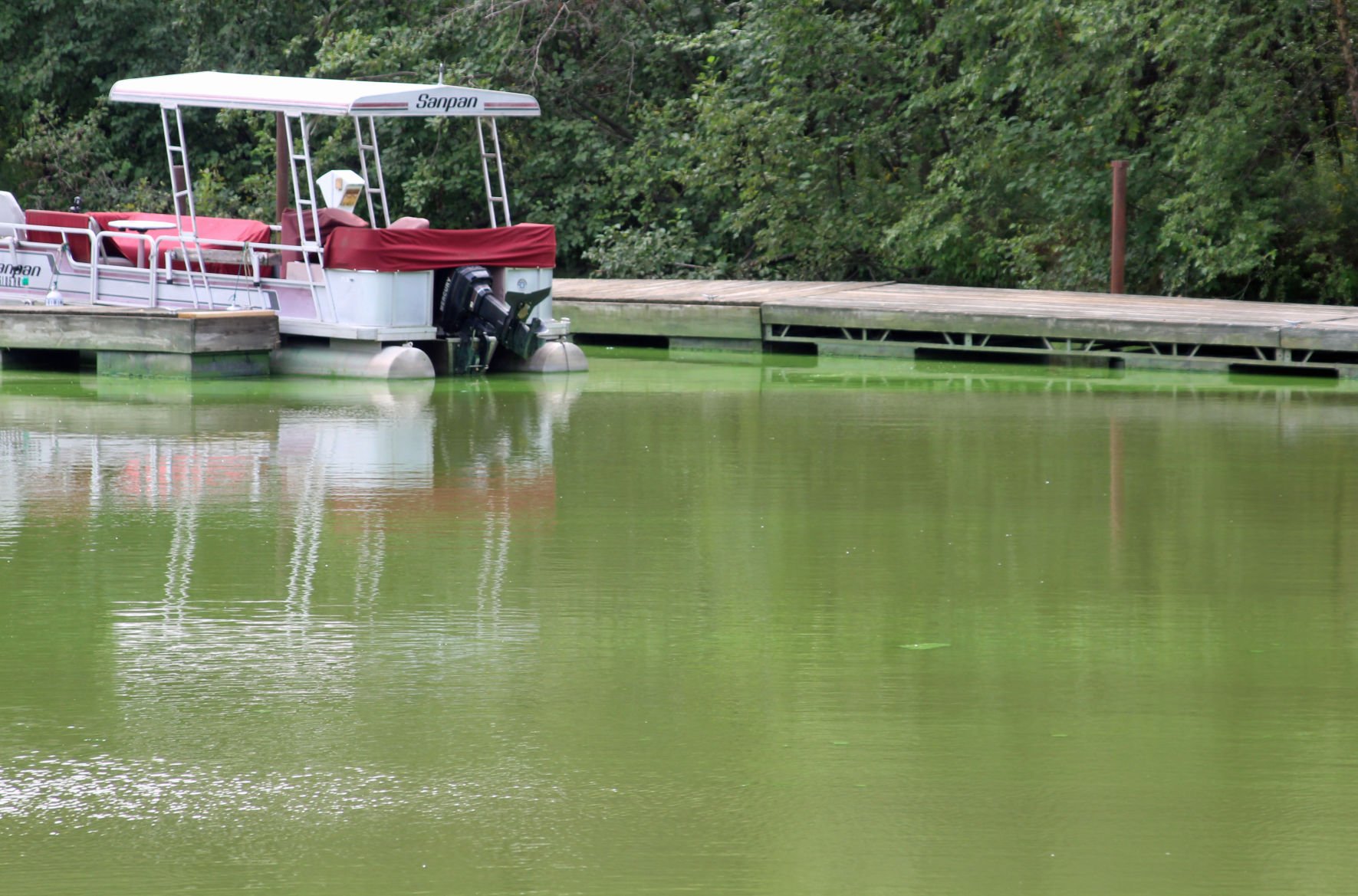 A group of 31 Republican state lawmakers are calling for the federal government to help ease regulations of phosphorus discharge into lakes and streams, saying complying with the standards is too expensive for small municipalities.
The standards for phosphorus discharge, which can cause unnatural weed and algae growth in public waterways, were adopted in 2010 by the Wisconsin Natural Resources Board after eight years of scientific review and input from environmental, agricultural and municipal groups....
...more

Ken Notes: This is a very difficult issue. Our lakes are becoming floating algae pools because of the phosphorus but communities are a small part of the problem. We need a comprehensive plan working with the farmers, developers and homeowners as well as the communities to address the issues. We should contact the twin cities for example to see what they did to address the issue. We can not just expect to legislate solutions that actually make a difference. That said, the 31 lawmakers are not perusing solutions, they are addressing tax rates and impact on businesses.
---
The University of Wisconsin–Madison was recognized by the Environmental Protection Agency (EPA) as one of the six Big Ten schools that won the 2016-2017 Collective Conference Championship for using renewable energy.
...more
---
SunPeak is a turnkey developer of commercial solar PV electricity systems based in Madison, Wisconsin. Businesses can be assured their turnkey project will be professionally handled from initial feasibility study to final commissioning. Projects typically range from 100 kW to 5 MW (hundreds to thousands of solar panels) and offer significant cost savings relative to conventional utility electric rates.
---
WASHINGTON — Emboldened by the environmental rollbacks of President Donald Trump, state legislatures are following suit, taking aim at items as varied as solar incentives, chemical spill protections and even anti-pipeline protesters.
The legislation in states from Florida to Wisconsin comes as the Environmental Protection Agency under Trump argues that it can curtail federal regulations, leaving it up to states to decide how to protect against pollution. Shifting the burden to state capitals allows industry lobbyists to divide and conquer their foes, pitting one state's deregulation against another's.
...more

Ken Notes: I did mention seven or eight years ago the inherent dangers of environmental policy being a partisan issue. I have no desire to say I told you so but I do think we need to move together to make real policy that last well into the future because the ying yang approach is not working....
---
President Donald Trump won the 2016 election in Wisconsin and several Great Lakes states, but his Environmental Protection Agency Administrator Scott Pruitt is assaulting Great Lakes protection and restoration. Slashing funding for the sensible Great Lakes Restoration Initiative from $300 million annually to $0. Rolling back Clean Water Act standards that protect safe, clean drinking water. Potentially closing the U.S. EPA's Region 5 office in Chicago, which includes the Great Lakes National Program Office, and transferring its staff to Kansas.
What are they thinking? This is a headscratcher, criticized by both Republican and Democratic leaders. Pruitt says he wants to get "back to basics." What could be more basic than protecting the Great Lakes?...
...more

Ken Notes: From deep inside a parking garage in downtown Madison --- Follow the money!
---
With livestock-contamination of drinking water a growing concern in Wisconsin, the Department of Natural Resources has quietly started efforts to provide temporary water supplies to people with tainted wells.
The DNR posted an update on its website in April that said it would provide temporary emergency drinking water when tests show that a water supply is contaminated and is likely due to groundwater contaminated by manure, a person on the property contracts a water-borne illness or there is a sudden change in color or odor of well water...
...more

Ken Notes: Arghhhh, what if we asked the legislature to use water from "tainted wells" until they created reasonable legislation to address the issue without negatively impacting our dairy industry. Start with CAFO`s and move to impact on to streams and impact on watersheds....
---
MINNEAPOLIS (AP) — The Minnesota Department of Commerce kicked off a comment period Monday that will include 22 public meetings as it released a draft environmental review of Enbridge Energy`s proposed replacement for its aging Line 3 crude oil pipeline across northern Minnesota...
...more
Ken Notes: I have a question for all the gas and oil pipelines. What percentage of the product running through the line will actually be used in our state???
---
Since Gov. Scott Walker was elected and Republican lawmakers gained the majority in the Legislature, the quality of Wisconsin's air, land and water has suffered and is threatened by yet more policies favoring polluters. The same is true under the current Republican president and the GOP majority in Congress.
Throughout 2015, according to records collected by the Environmental Protection Agency, Wisconsin ranked 11 out of all the states at most risk from more than 100 water contaminants including harmful levels of nitrates, bacteria, toxic chemicals and lead. In 2014, 50 percent of the tested private wells in the town of Lincoln, in Kewaunee County, were found to be contaminated by high amounts of nitrates, E. coli bacteria and other dangerous contaminants that are linked to fertilizers, manure, and septic system wastes....
...more

Ken Notes: Not entirely fair -- we did not address overreach and now we are screaming about the clawback that is far to drastic. Lets offer solutions that consider jobs and business as well of the environment. Lets address cafo`s as well as the cities that produce similar amounts of waste. Lets work with farmers to address runoff as well as business and homeowners. Do not blame work for solutions...
---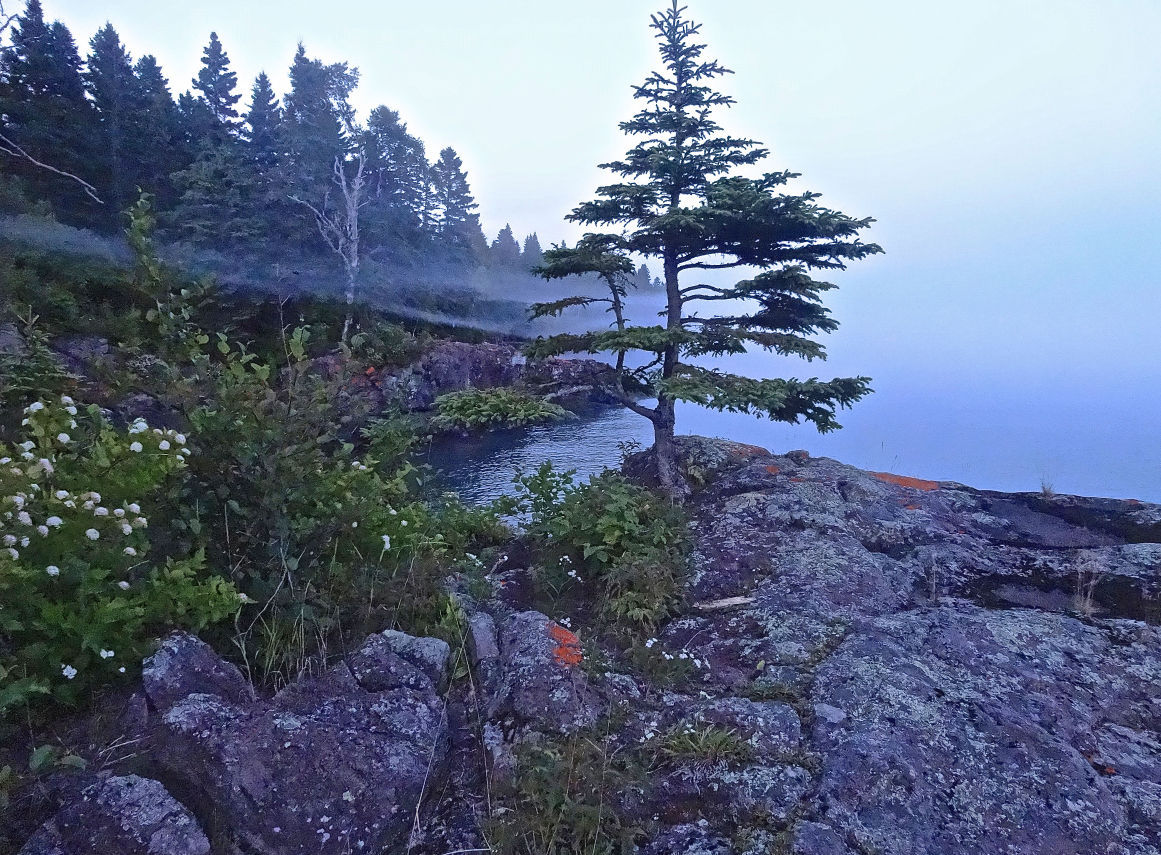 As president of a statewide union representing approximately 1,000 Wisconsinites employed by the Department of Natural Resources, I hear from many natural resources professionals and scientists who have spent decades of their lives studying the science behind global climate change and other environmental issues affecting Wisconsin. I also regularly hear from Wisconsin citizens who value the state's parks and other natural wonders who want to make sure their children and grandchildren have a planet to live on for generations to come...
...more

Ken Notes: Wow I may not be alone???
---
To Receive Water, Wells Must Be Tested And Found To Be Contaminated...
Wisconsin Department of Natural Resources is offering free bottled water to homeowners who have private wells contaminated with bacteria from livestock manure.
If the well is determined by the DNR to be contaminated, those affected could be given a temporary supply of bottled water provided by the state.
Midwest Environmental Advocates has been pressuring the DNR to do more for residents of Kewaunee County and other parts of the state with manure-contaminated wells and is publicizing the effort. The DNR posted information about the drinking water program last month...
...more

Ken Notes: is the use of smart water in the photo a social comment???
---
Miron specializes in providing innovative pre-construction, construction management, design-build, general construction and industrial services.
---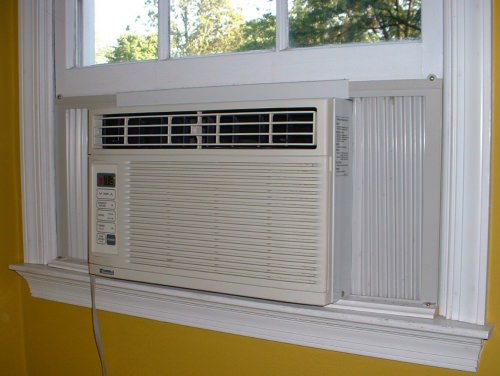 When summer temperatures rise and people turn to their air conditioners to stay cool, something else also increases: air pollution.
A new study published Wednesday (May 3, 2017) in the journal Environmental Science & Technology shows that the electricity production associated with air conditioning causes emissions of sulfur dioxide, nitrogen oxides and carbon dioxide to increase by hundreds to thousands of metric tons, or 3 to 4 percent per degree Celsius (or 1.8 degrees Fahrenheit)....
...more

Ken Notes: Before we ban air conditioning, we should find ways to make money here, Heat pumps, geo thermal, solar production, better construction techniques, etc. These are all thing a job seeking economy could get behind. We need to craft the message, and I do not want to wait eight years to be correct...
---
Granite Peak used over 135 million gallons of water to make snow during the 2016-2017 ski season...
RIB MOUNTAIN - Granite Peak Ski Area drew more than 135 million gallons of water during the 2016-2017 ski season, with little oversight from state regulators and with an unknown effect on the environment, USA TODAY NETWORK-Wisconsin has learned.
The news organization obtained records on the Rib Mountain ski area's water use as local activists expressed concerns about plans to expand both the Granite Peak water intake system and its overall number of ski runs....
...more

Ken Notes: A bit safer than running it through a city of cows before returning it to the aquifer...
---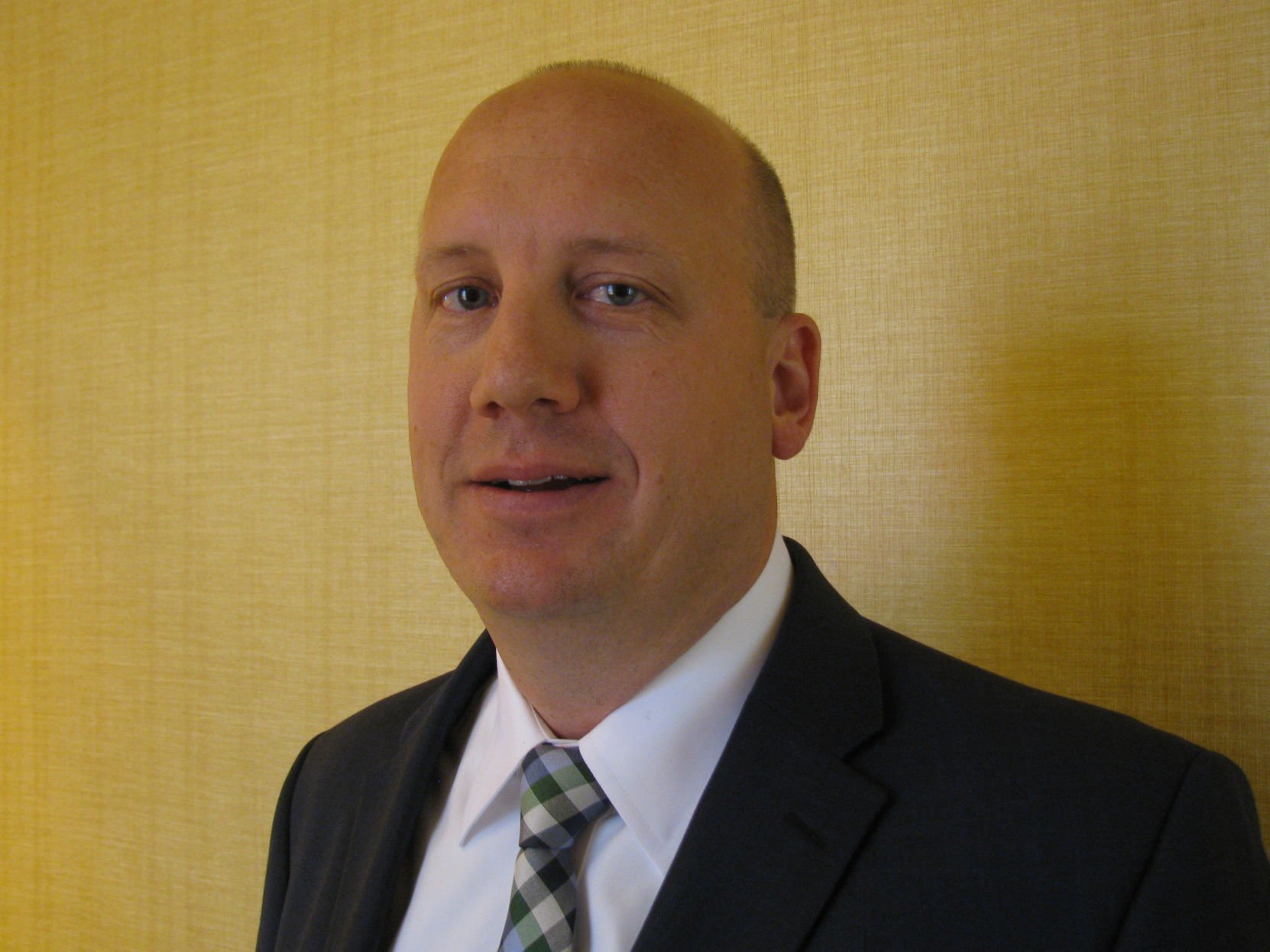 Madison Gas & Electric's new CEO, Jeffrey Keebler, pledged to keep the utility headed away from fossil fuels as he addressed his first shareholders meeting Tuesday.
"We know renewable energy is important to many of our customers and to many of you, our shareholders," Keebler told the 1,850 people gathered for the luncheon meeting at the Madison Marriott West hotel in Middleton.
Keebler said he is "committed" to the goals of MGE's Energy 2030 plan that calls for 25 percent of the utility's retail electric sales to come from renewable fuel projects by 2025, and 30 percent by 2030...
...more
---
While Northeast and West Coast states led a recent clean energy ranking of U.S. states, recent advances helped push Minnesota into the top ten.
Minnesota ranked 9th in Clean Edge's eighth annual U.S. Clean Tech Leadership Index, the only Midwest state in the top ten. Illinois and Michigan ranked 11th and 13th respectively, while the remaining Midwest states were in the bottom half of the rankings.
"Like every region, the states in the Midwest have their strengths and weaknesses," said Andrew Rector, market analyst for Clean Edge...
...Wisconsin (which ranked 29th) has a thriving biomass generation sector and more natural gas vehicles than average, he said. Ohio (28th) doesn't have much wind or solar now, Rector said, but that could change with a new wind farm being developed by Amazon and the reinstatement of its renewable portfolio standard....
...more
---
HOUGHTON — Three Houghton High School seniors attended the recent Lake Superior Youth Symposium in Ashland, Wisconsin, this past weekend and shared their experiences of the three-day event...
...more
---

WGBA has combined forces with the U.S. Green Building Council (USGBC) and together we will pilot a new model for USGBC chapters and local market engagement...
---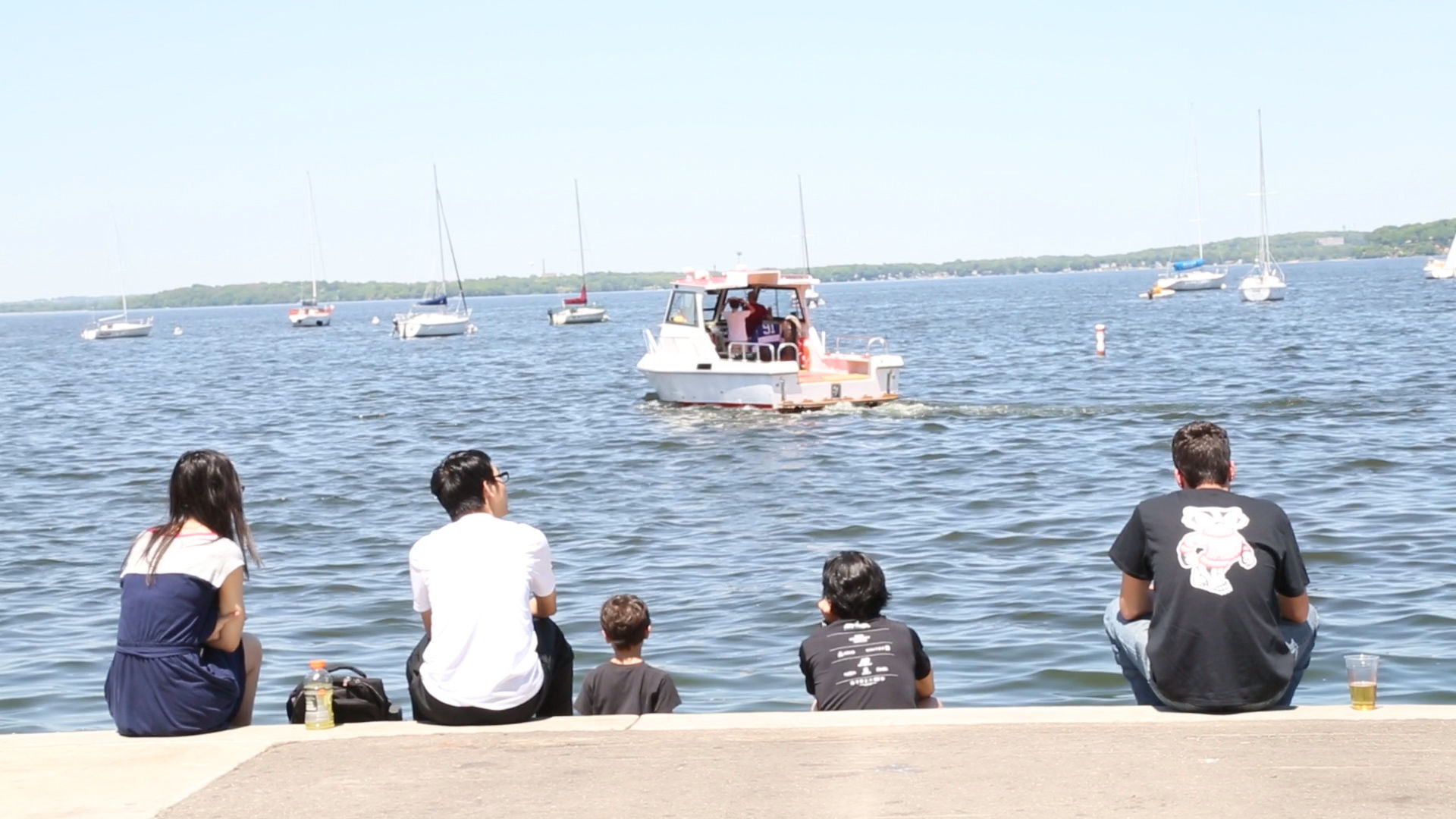 A:
Water scarcity is essentially when there's not enough water in the right place at the right time. Even in a place such as Wisconsin, close to the Great Lakes and the largest source of fresh water in the world, water may not always be where it's needed or may not be clean enough for its intended purposes....
...more
---
RACINE, Wis. - Emerson (NYSE: EMR) today announced the launch of an additional $63 million in strategic investments for InSinkErator's Southeast Wisconsin operations, including nearly $34 million for a new headquarters and lab facility to be built in Mount Pleasant, along with $29 million in planned improvements at InSinkErator's manufacturing facility in Racine...
...Emerson has closed on the purchase of 11.5 acres at the southwest corner of Highway 20 and Industrial Drive in Mount Pleasant and has received local approvals to build on the site. Construction of the new headquarters and lab building, which has been designed to qualify for Leadership in Energy and Environmental Design (LEED) certification, is scheduled to begin next month. The new 85,000-square-foot, two-story building will house 175 engineers and professional staff located at InSinkErator's current headquarters at 4700 21 st Street in Racine.
...more
---
June Platz of Howards Grove recently received an award and special recognition for her years promoting birding and environmental education as a member of the Sheboygan County Chapter of the National Audubon Society. While June's service to the local Audubon Society has been impressive and extensive, she has long been a local leader as a teacher, community member, church member and as a concerned conservationist.
June is a longtime friend. I remember when she and a group of like-minded friends in the 1970`s first met to begin a local chapter of the National Audubon Society. And the many thousands of dollars for college scholarships provided by her group for local students interested in science and the field of natural resources — all through the sale of high-quality bird food. Their meetings were well planned, speakers and other guests were invited and new people were always welcome — like a long-lost birding friend....
...more
---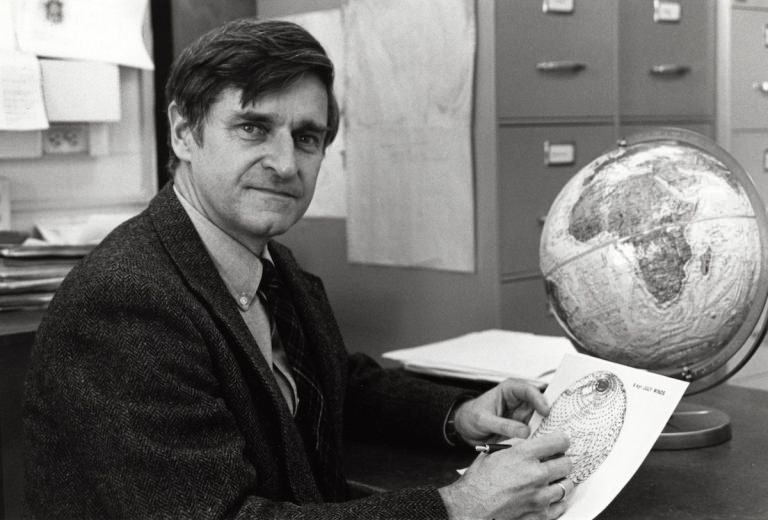 University of Wisconsin–Madison climatologist John Kutzbach has been awarded China's highest scientific honor for foreigners in recognition of 30 years of collaboration that has advanced both American and Chinese climate science.
Kutzbach, an emeritus professor of atmospheric, oceanic and environmental sciences and the former director of the Nelson Institute for Environmental Studies Center for Climatic Research, received the International Science and Technological Cooperation Award in a ceremony at the Chinese embassy in Washington, D.C. in May....
...more
---
In Wisconsin, a Koch Industries–backed group recently moved closer toward a major legislative victory, with an anti-regulations bill it has pushed for years passing in the Wisconsin Senate.
That bill, the REINS (Regulations from the Executive in Need of Scrutiny) Act, passed 19-14 as SB 15. It mandates that if a proposed rule causes "$10 million or more in implementation and compliance costs" over a two year period, that regulation must either be rewritten or discarded. Before taking effect, it still has to pass an Assembly vote and get the signature of Republican Governor Scott Walker....

...more

Ken Notes: Why write from this perspective, this will remove us from the table before we even get to suggest compromise. The Koch team did not attack - they funded, suggested legislation, and promised jobs. Look at the list of Koch businesses in the article...
---
ST. PAUL, Minn. (AP) — The Minnesota Department of Commerce kicks off a public comment period Monday when it releases a draft environmental review for Enbridge Energy`s proposed replacement for its aging Line 3 crude oil pipeline across northern Minnesota.
The $7.5 billion project would replace a pipeline from the 1960s that no longer operates at full capacity. Line 3 begins in Alberta and crosses parts North Dakota and Minnesota on its way to Superior, Wisconsin.
Enbridge plans to spend $2.6 billion on the 337-mile Minnesota section. Enbridge wants to follow the existing Line 3 corridor part of the way but take a more southerly path for the rest.
Environmental and tribal groups oppose it.
...more
---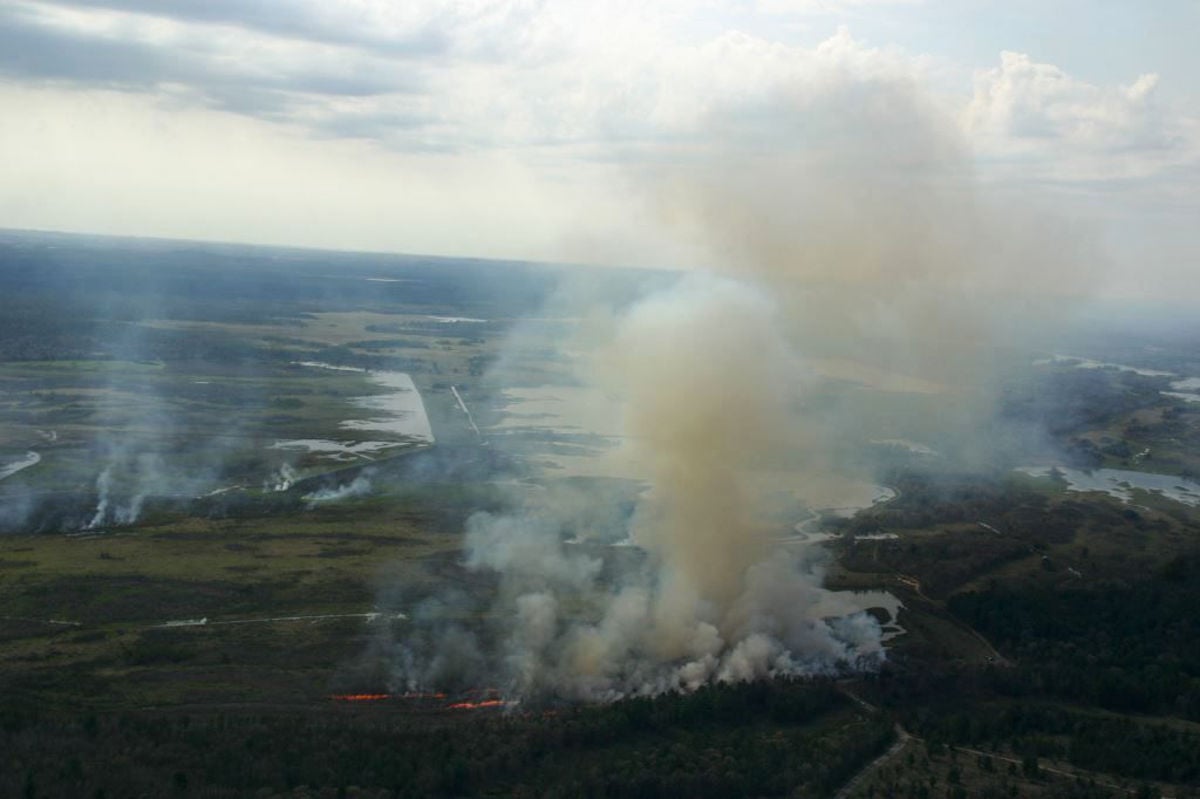 Let's take a trip back in time — more than 300 years ago — to before the days of European settlement in Wisconsin. Native Americans lived here, but the state had virtually no agriculture. It was covered in virgin prairie and great forests. It was a true wilderness.
But about every one to three years fires swept through the state's great grasslands — sometimes set by Native Americans and sometimes caused by lightning strikes. And going back eons, even the hardwood forests burned every 500 to 1,000 years....
...more

Ken Notes: I like this and have seen it work first hand...
---
SCS - At the forefront of sustainable environmental solutions for over 40 years
---
"It's bad," said Elizabeth Wheeler, senior attorney for Clean Wisconsin, which works to protect the state's air and water. "It's a huge step backward for groundwater protection compared to what we have now."
Wisconsin's expert environmental officials lack broad authority to regulate high-capacity wells, Attorney General Brad Schimel said this week in a formal opinion.
Schimel said, in effect, that business interests must trump any negative impacts on the state's water supply in making decisions about high-capacity wells...
...more
---
The following editorial appeared in the May 14 La Crosse Tribune:
"Clean air, clean water and healthy landscapes."
That's what Wisconsin should stand for.
In fact, those are the first words on the Wisconsin Department of Natural Resources website — as we've pointed out in previous editorials expressing concern about the dangers of high-capacity wells and audits showing that the DNR has failed more than 90 percent of the time to enforce water-pollution limits.
...more
---

The WI Sustainable Business Council is a network of Wisconsin businesses and organizations that are interested in, or actively responding to, the challenge of sustainability.
---
Decade-old Arboretum dispute shows conflicting interests in environment
An out-of-town real estate developer arrives in a beautiful, fragile ecosystem ready to tear up land and build mansions. The neighbors, frightened not only for the good of their neighborhood but for the principle of protecting their homeland, band together to fight off the developer.
At first glance, the 2006 development dispute in the town of Madison's unique Arboretum Neighborhood fits this storyline, potential fodder for Pixar's next feature. But any movie about the issue would quickly be bogged down in bureaucratic see-sawing and caught in heated rhetoric from both sides, who each saw themselves as the best choice for the good of the environment.
The conflict started when Darren Kittleson, a real estate developer from the city of Madison, bought land in the Arboretum Neighborhood, just south of the University of Wisconsin campus, intending to demolish existing properties and build two new homes....
...more

Ken Notes: Good read...
---
County officials say construction on a new four-megawatt solar farm in the closed Brooklyn landfill is expected to begin in September...
...more

Ken Notes: What if we used all retired landfills to produce energy...
---
"Clean air, clean water and healthy landscapes."
That's what Wisconsin should stand for.
In fact, those are the first words on the Wisconsin Department of Natural Resources website — as we've pointed out in previous editorials expressing concern about the dangers of high-capacity wells and audits showing that the DNR has failed more than 90 percent of the time to enforce water-pollution limits.
...more
---
Links we like supporting Wisconsin`s Environment and Business. More will follow each week...
...more
Ken Notes: Share this and if you want to be included:
Call us - 608.334.2174 or Editor [at] WDNGreen.com....
---
UW-Stevens Point was selected as the top Wisconsin institution of higher education for Green Ribbon Schools and advanced for consideration at the national level. This award acknowledges the university's leadership in taking a comprehensive approach to sustainability.
UWSP is the first University in Wisconsin to have 100 percent of its electricity from renewable sources of energy. They`ve also created a number of programs that teach their students the importance of natural resources and environmental management...
...more
---
WASHINGTON (AP) — Environmentalists notched a rare win in the Republican-led Senate on Wednesday as a GOP effort to reverse an Obama-era rule restricting harmful methane emissions unexpectedly failed.
The 51-49 vote against the repeal measure was a blow to the fossil-fuel industry and groups linked to the conservative Koch Brothers, which had waged a public campaign to overturn the Interior Department rule....
...more

Ken Notes: Too close for comfort... We need to develop a strategy for using the methane close to the source to make it cost effective...
---
One year ago, Wisconsin Attorney General Brad Schimel issued an opinion that led the state Department of Natural Resources to approve almost 200 stalled high-capacity well permits.
One of those permits involved a well near Pleasant Lake in Waushara County.
People who own homes along Pleasant Lake have learned a lot over the years about high-capacity wells, which are responsible for dropping the lake's water levels by an average of a foot-and-a-half, according to research by the University of Wisconsin-Stevens Point.
...more

Ken Notes: Are we pointing fingers or fixing problems???
---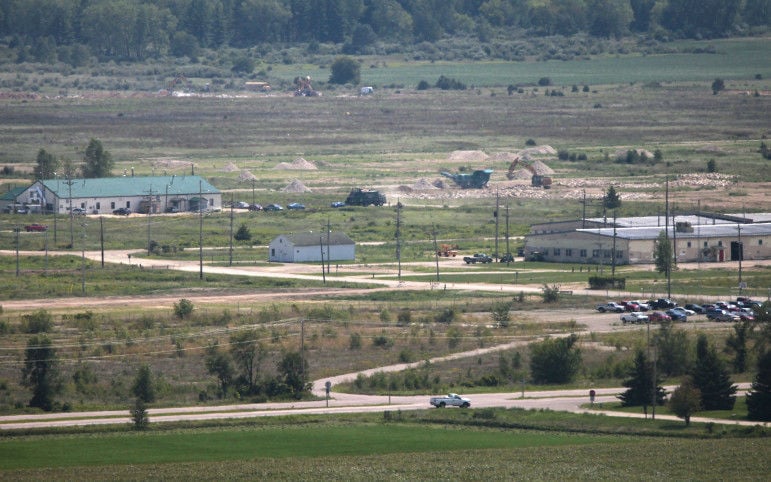 MERRIMAC - The U.S. Army maintains it is not responsible for implementing a public drinking water system in Merrimac.
The Army previously stated, after a review of the proposed construction and operation of a drinking water system near the Badger Army Ammunition Plant, Army representatives "acted prematurely and beyond their area of authority. As a result, providing a drinking water system would be inconsistent with our authority under the Defense Environmental Restoration Program."...
...more

Ken Notes: Interesting where we actually need a deep well we are trying to avoid digging one...
---

Our ecological staff provides needed information to clients, enabling them to make informed decisions about their land use planning efforts and site development decisions. Our goal is to facilitate our clients' project needs without compromising the important values that natural resources provide to the community.
---
We try to include links to help you consider your GREEN economic development options in Wisconsin. Businesses feel free to send us your information here.
...more
Ken Notes: Feel free to include this link and logo on your website. Our Tools and Resources are always a
click
away. Also a new easy to use address:
www.WDNGreen.com/tools/
---
Coverage of local and national eco news for commercial development, home, transportation, food and community. We search for environmentally friendly news that makes economic sense for Wisconsin.
ONLINE HERE
. Please share with a friend. To receive WDNews GREEN on Monday of each week as an email you must subscribe -
secure link to subscribe is here
.
Want to comment, or have an idea:
Ideas[at]WisconsinDevelopment.com
We may now need to build a coalition that is willing to lobby from a "greener" yet pro business perspective. Lots of HUGE issues: Sand Mining, CNG, LEED Alternatives, Focus On Energy, LED Lighting R&D, Cleaner Power Generation, Recycling, Power Lines, Electric Cars, Wind, Solar, Bio Fuels, Digestors, Green AG, Business Incentives...And of course the Greenest and Happiest of Holidays to you!
Please consider sponsoring WDNGreen!
WDNews GREEN will be emailed on Mondays, included in WDNews on Thursdays, and online all the time at: WDNGreen.com Each week we will find 10 to 20 articles from Wisconsin and across the Nation dealing with environmental issues. Our goal is to promote environmental excellence from a sound business perspective.
Our resource guide at the bottom of this publication will continue to grow, and you may add links, suggest articles, include your press releases, or comment by
eMailing Me
. As always thanks for reading, and if you would like to sponsor or get involved call 608.334.2174...
...more
Ken Notes: Please forward this to friends and colleagues who have an interest in our economy and environment.
You may eMail Me Here
.
---
WDNGreen is a product of H2Integration....
Our Current Publications:
Green News Search
...more
Start Week: 18 - Query String:SELECT * FROM wdngreen WHERE `issue` > 18 and volume = 5 OR `issue` > 90 ORDER BY sortorder