---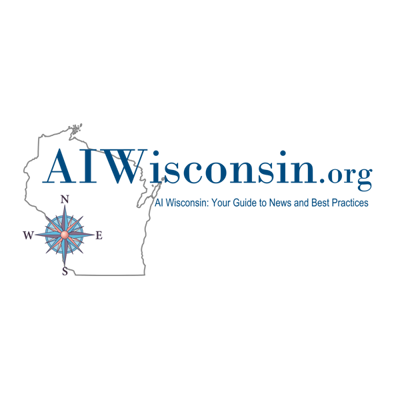 Ten thousand of environmentally minded business professionals, 500+ News outlets and reporters, and even a treehugger or two now read WDNGreen each week. Thank you!
Please
share WDNGreen with a friend
...
WDNGreen Network of Links
... or
Search WDNGreen
...
Ken Harwood
Advocating for Wisconsin
Editor [at] KenHarwood.com
608.334.2174
Help: WDNGreen is seeking sponsors for 2018. Help us present a pro business environmentally friendly and sustainable energy profile in Wisconsin. From green building, to energy production, to protecting our resources - WDNGreen keeps these issues front and center. We need your help - call 608-334-2174 to learn how...

...more
---
Measure Would Let Local Water Utilities Raise Rates To Help Pay For Lead Water Pipe Replacement.
A scaled back bill that would help homeowners replace lead drinking water pipes is headed to Gov. Scott Walker`s desk.
The plan would let local water utilities create grant or loan programs to replace lead pipes. Water utility rates could go up citywide to pay for the programs.
Senators passed a version of the bill unanimously in October, but the Assembly amended it so that the grant programs could only cover half the cost of lead lateral replacement....
...more

Ken Notes: We do not seem to be paying attention, since the liability falls to the utility, not fixing the problem is hazardous for the local governments. Reducing the funding solution to only half means many will (or will have to) pass on replacement and long term this will bite us and cost far more...
---
President Donald Trump's recently imposed tariff on solar panel components might not have a significant impact on the average homeowner or business owner, says Tyler Huebner, RENEW Wisconsin executive director. But he said large-scale projects might feel some of the cost strain.
"If it (the tariff) sort of dampens demand because the thought is out there that now solar is no longer going to be affordable, that would be really unfortunate," Huebner said.
The average consumer who is looking to install solar panels is not likely to see any significant changes in cost, Huebner said....
...more

Ken Notes: But how the consumer perceives the tariffs may be as bad as the actual tariffs. I.E. I could be saving 30% if not for the President -- Not true but hard to explain why it is not true...
---
RIPON - Thomas Mace, who has held leadership positions with the Environmental Protection Agency and NASA, will talk about climate change and the environment from a conservative viewpoint during a visit to Ripon College at 4:30 p.m. on Wednesday, Feb. 14, in Kresge Little Theatre, East Hall.
All are invited to attend at no charge.
Mace grew up in Menasha, and is a 1969 graduate of Ripon College with a degree in psychology. While at Ripon, he was a member of Phi Delta Theta, lettered in wrestling and was active in the Young Republicans...
...more
---
LADYSMITH, Wis. - The sounds of industry still occasionally bellow through Ladysmith, but in the past decade, the rumbling reminders have faded away from the northern Wisconsin city.
"Unfortunately, the recession of 2007, 2008 hit this area very hard," Ladysmith city administrator Alan Christianson said.
Christianson saw the city`s housing industry take a major hit during the recession, losing hundreds of jobs.
"It`s been a struggle actually ever since," Christianson said.

In the years before the recession, Christianson and the city saw a far different economy. One of the industries that drove its success is now completely gone. Signs it ever even existed are hard to find, but Christianson remembers what mining did...
...more

Ken Notes: We could do so much better - tech, modern manufacturing, housing, tourism, alternative energy, distribution, medicine, beer, cheese, dairy, produce, retail, insurance, finance, recreation...
---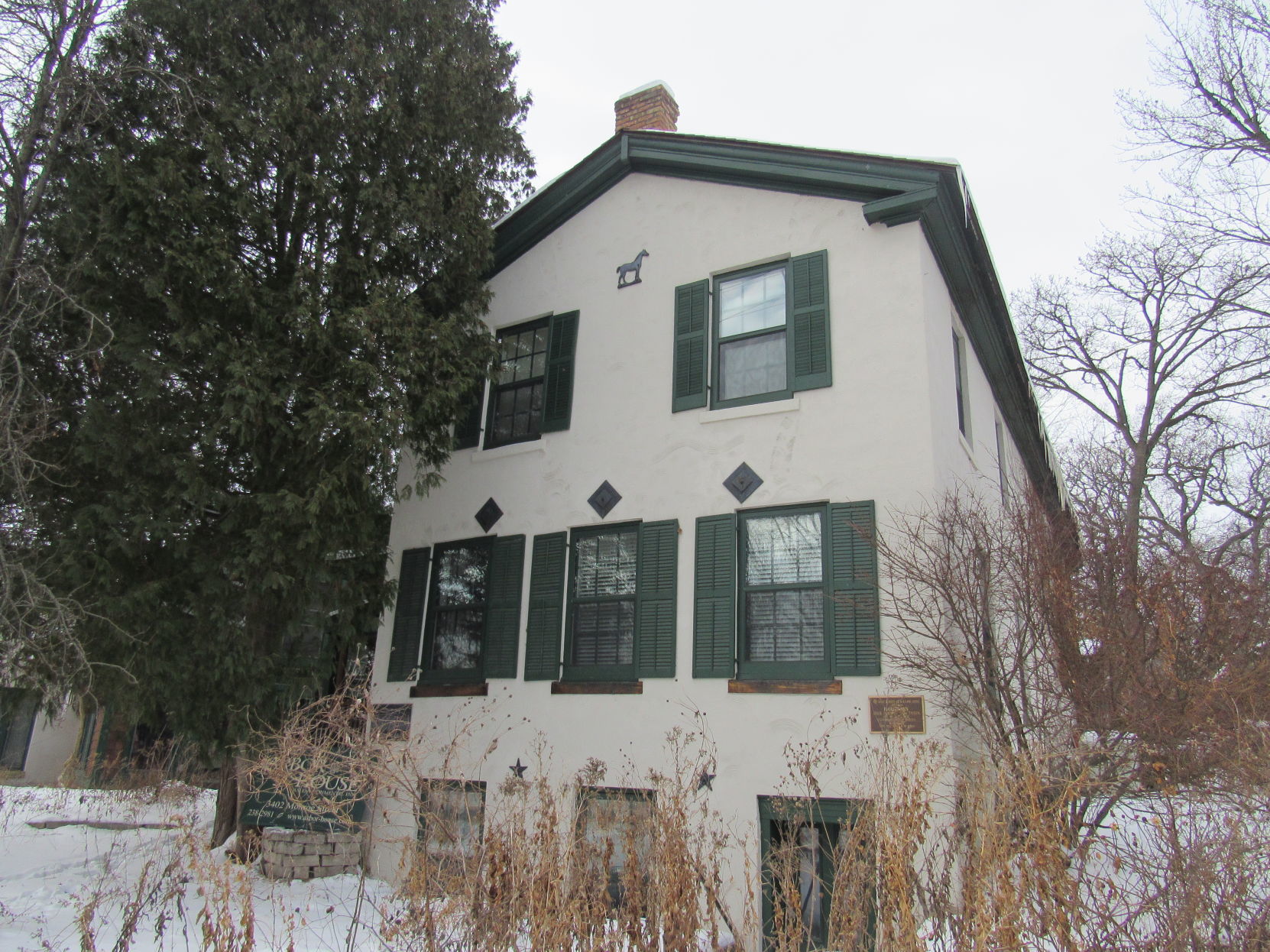 John and Cathie Imes have owned, operated, nourished and expanded one of Madison's most historic properties.
Now, after 24 years, the couple wants to spend more time with their children and on their marriage and pass the Arbor House on to new proprietors who have a similar environmental mission, a knack for hospitality and a love of history.
...more
---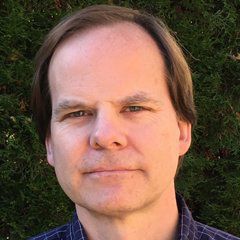 Wisconsin has some of the highest electricity prices in the nation, although the average customer spends far less on electricity than in most states.
The average residential price for a kilowatt of electricity was 10.67 cents in 2016, according to numbers released this week by the U.S. Energy Information Administration. Only 15 states had higher residential rates, a reversal from 20 years ago, when Wisconsin had the 14th lowest rates in the nation.
Commercial rates are 15th highest in the nation, while industrial rates are 18th...
...more

Ken Notes: We gave the power companies a higher base rate to cover infrastructure cost with a promise we would see lower cost and more sustainable energy. Lets see if they step up. We have also not gotten much back in exchange for power lines that bring power from the west to the east...
---
SunPeak is a turnkey developer of commercial solar PV electricity systems based in Madison, Wisconsin. Businesses can be assured their turnkey project will be professionally handled from initial feasibility study to final commissioning. Projects typically range from 100 kW to 5 MW (hundreds to thousands of solar panels) and offer significant cost savings relative to conventional utility electric rates.
---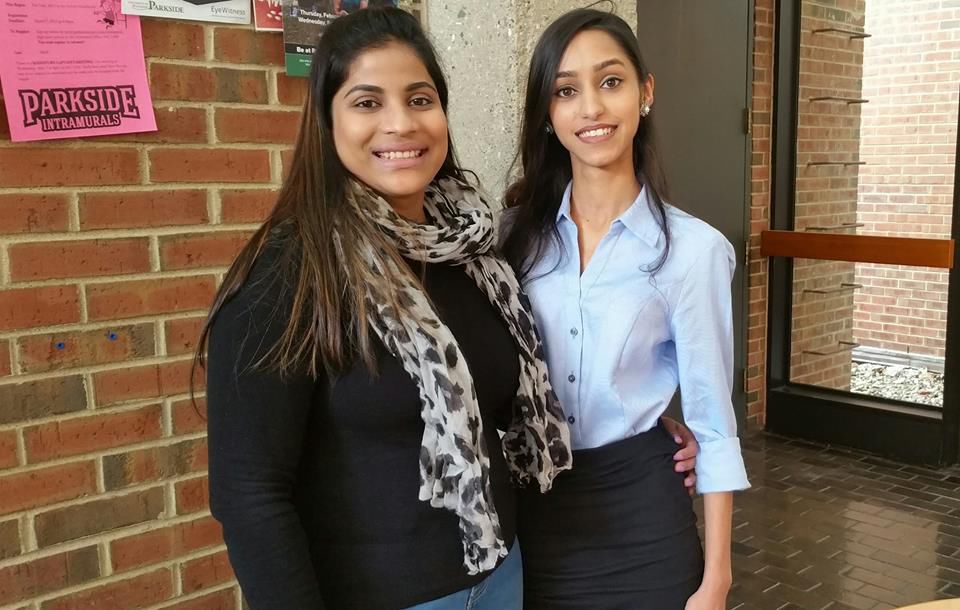 SOMERS — Two University of Wisconsin–Parkside students examining the intersection of business, education and environmental sustainability presented their findings on a world stage last month.
Meena Jose, 23, of Somers, and Inderjit Kaur, 24, of Kenosha, submitted papers to the inaugural International Conference on Sustainable Globalization held in Kochi, Kerala, Jan. 11-13.
The women's presentations were among the 86 papers featured from multiple universities from 14 countries.
Sustainability among entrepreneurs
In "The Psychology Behind Sustainability of Entrepreneurship," Jose, who is pursing a master's degree in business administration, looked at why sustainability often falls by the wayside when it comes to business....
...more

Ken Notes: CONGRATS!! The answer to their question may be that new businesses do not have the capital to pay for the up front cost needed for long range sustainability. This would be a great area for the state to invest in because even if the business fails the technology remains if place for the next user. This incentive would be attractive to a national audience interested in starting a new business. We spent million on advertising, what if we had offered millions in energy savings via alternative production. We could actually work with the power companies to develop this program...
---
CONCORD, N.H. (AP) — Experts who fear road salt is starting to take a toll on the nation`s waterways are turning to beet juice, molasses, and even beer or cheese waste to make them safer.
Tossed onto sidewalks and dumped onto highways, salt for decades has provided the cheapest and most effective way to cut down on traffic accidents and pedestrian falls during winter storms.
But researchers cite mounting evidence that those tons of sodium chloride crystals — more than 20 million nationwide each year — are increasing the salinity of hundreds of lakes, especially in the Northeast and Midwest. That`s putting everything from fish and frogs to microscopic zooplankton at risk....
...more

Ken Notes: We have a lot of beer and cheese waste, I`m just saying...
---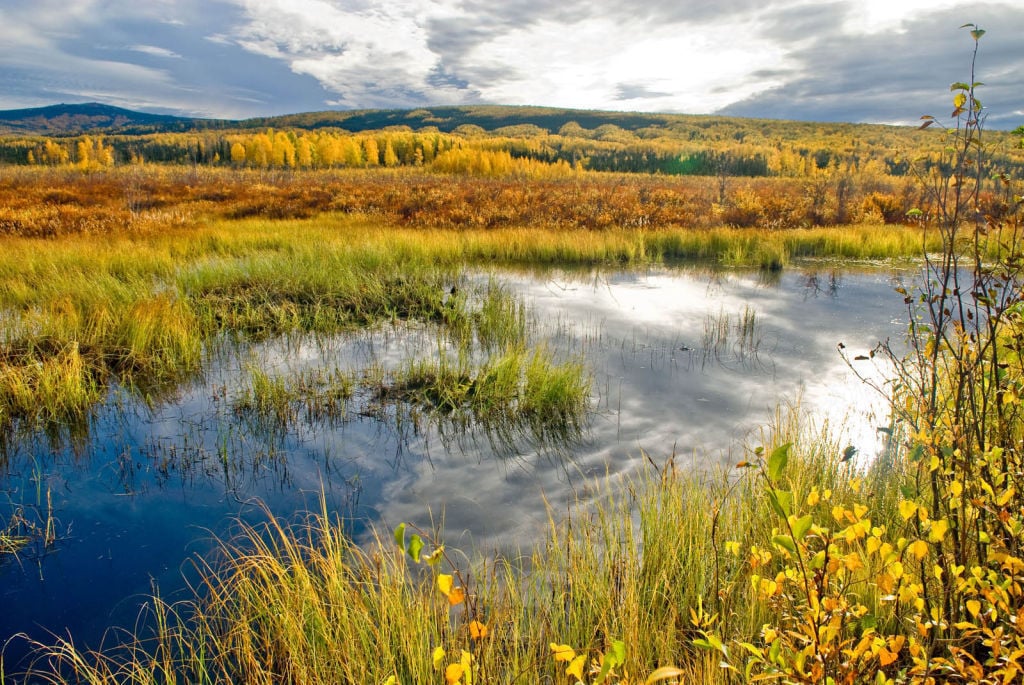 Wisconsin hunting and conservation groups have blasted a Republican proposal to roll back wetlands regulations as an environmental disaster. But after several tweaks, the authors think they have a bill that will quiet the opposition.
In its original form, Assembly Bill 547 would have opened up about 1 million acres of state-regulated wetlands for development. That represents more than 20 percent of the state's total wetlands.
The proposal was introduced in October and gained substantial support from real estate interests, developers and waste management companies who say regulations stymie development. But it also drew heated opposition from hunting and conservation groups, as well as Democrats....
...more

Ken Notes: Rather than oppose we need to modify this legislation to improve public access, long term wetland protection, and tourism activities in rural Wisconsin. The bill will pass so we should address the form the bill takes and use it to enhance Wisconsin....
---

Trinity`s new offices in Milwaukee and Cleveland, under the leadership of Steve Tasch and Mike Burr, respectively, will support environmental permitting and compliance challenges of industrial facilities in those markets.
Trinity Consultants, an international environmental consulting firm that specializes in industrial air quality issues, recently opened offices in Cleveland, Ohio and Milwaukee, Wisconsin under the leadership of Mike Burr and Steve Tasch, respectively. These two offices are the latest additions to Trinity's more than 50 offices across the U.S., Canada, the U.K., the Middle East, and China..
...more
---
MANITOWOC - After eight years of planning and dreaming, the vision set forth by a committed board of directors, staff and volunteers will become a reality when the Farm Wisconsin Discovery Center (Farm Wisconsin) opens its doors this summer.
...Nic Schoenberger, Farm Wisconsin board vice president continued, "As a farmer, I am most pleased with Farm Wisconsin's focus on agriculture and conservation. The land is our most important asset. The evolution of farm practices to minimize environmental impact is a great story."...
...more

Ken Notes: I support our small farmers, I even support our big farmers. It is the huuuuuge farms or CAFO`s I take issue with. These lots produce more waste than a large city and treat it using the same methods as a small farm except with exponentially higher concentrations presenting a real risk to our waterways, wells, and public water treatment systems. I hope the new center explores better options for handling this waste and treating the effluent.
---
U.S. mayors increasingly view climate change as a pressing urban issue, so much so that many advocate policies that could inconvenience residents or even hurt their cities financially.
The annual survey of big-city executives, released by the Boston University Initiative on Cities, also reflected the nation's sharp political divide. Ninety-five percent of Democratic mayors who responded believed climate change was caused by human activities, a view shared by only half of Republican mayors...
...more

Ken Notes: Milwaukee and Madison are in this camp, it will be interesting to watch as the issues moves forward. I see Trump turning on this issue because the numbers are not in his favor.
---
MONDOVI — Gone are the days of small family farms — the days when most of America grew up on a farm or, at the very least, children had their grandparents' farm to play freely on and to understand where food comes from.
Stephanie and Andy Schneider had been raising cattle, pigs and sheep on their all-natural, organic meat farm Together Farms in Mondovi for several years. With a "triple bottom line" of people, planet and profits, in that order, they wanted to create something different to foster the farm-to-table connections that had motivated them to start the farm in the first place....
...more

Ken Notes: Wouldn`t it be amazing if Wisconsin became the center of organic beef, dairy and produce for the nation! For the record this market is growing exponentially.
---
Since Uber and Lyft have been
cannibalizing CTA ridership
lately, this would be a great time to promote the transit system as a cheap, efficient, green, and interesting way to get around town. But right now there are advertisements displayed on el platforms, and inside and outside of 15 Brown Line cars, showing young people looking miserable on CTA trains, along with text suggesting that rapid transit is a soul-crushing waste of time. What gives?
...more

Ken Notes: If Wisconsin focused on being environmentally friendly, with great natural resources and ways to enjoy them, green living options, and modern convenient transit, we would attract many more to this state...
---

WGBA has combined forces with the U.S. Green Building Council (USGBC) and together we will pilot a new model for USGBC chapters and local market engagement...
---
In late 2012, three environmental groups filed a lawsuit on behalf of several LaSalle County residents over a proposed silica sand mine on the eastern edge of Starved Rock State Park.
The residents, who lived directly adjacent to the site of the proposed mine, were concerned about its effect on their property values and their health, given the lung-damaging particulate matter that often comes from such operations.
The environmental groups – Sierra Club, Prairie Rivers Network and Openlands – raised additional questions about the mine's impact on wildlife and the surrounding acres of soil-rich land, which is coveted by energy companies for the fine-grain sand found deep below the surface that serves as an essential ingredient for hydraulic fracturing, or fracking. The site contains an estimated 30 million tons of sand reserves...
...more
---
Foxconn Technology Group's request for an air emissions permit from the Department of Natural Resources details plans for three manufacturing plants in Racine County and provides the first public glimpse at the scope of regulatory requirements the company will face in Wisconsin.
As it has done with other major projects with high public interest, the DNR last week set up a web page devoted to Foxconn that provides information on upcoming environmental reviews for the massive industrial campus planned in the Village of Mount Pleasant.
So far, the filing provides details on the types of pollutants that will be produced and the equipment the Taiwan-based company plans to use to control emissions...
...more

Ken Notes: It will be important to watcht the details as this moves forward. Problems happen when we do nto keep an eye on each other and work together. This is moving forward so just say no is NOT an option....
---
EPA`s Stepp recuses herself from Wisconsin review
U.S. Environmental Protection Agency Regional Administrator Cathy Stepp has recused herself from a Wisconsin compliance review.
Midwest Environmental Advocates and 16 individuals petitioned the EPA in 2015 to review Wisconsin Department of Natural Resources` compliance with the Clean Water Act. The EPA in 2011 cited 75 deficiencies in DNR water regulation.
Stepp served as DNR secretary from 2011 through August 2017...
...more

Ken Notes: A catch 22 here. Cathy did the right thing, but I would like an advocate for our waterways and lakes in the center of the process. With EPA leaning to appease the new administration I worry that voices for the aquifer will not be heard...
---
Great Lakes regional chief helped gut environmental agency in Wisconsin.
Finding officials who would embrace the Trump administration's anti-regulation agenda was clearly a priority for Environmental Protection Agency (EPA) Administrator Scott Pruitt when he was filling the top spots in the agency's regional offices.
Two of Pruitt's regional administrators acquired reputations for cutting back on enforcement actions against polluters when they held the title of top environmental authority at the state level. Pruitt's aversion to acknowledging mainstream scientific consensus on climate change also trickled down to his appointees at the regional level...
...more

Ken Notes: We will see a stalemate after the midterm elections, but we need to come to the table now to prevent rules and actions that will be difficult to turn back in the future. The yin yang approach is not working...
---
A second top state official at the Wisconsin Department of Natural Resources is moving to the U.S. Environmental Protection Agency's regional office in Chicago — an agency that oversees federal regulatory issues in the Midwest, including Wisconsin.
RELATED: Former Wisconsin DNR Secretary Cathy Stepp to take charge of EPA`s Midwest regional office

Kurt Thiede, deputy secretary of the DNR, is joining the EPA as chief of staff for Cathy Stepp, the recently appointed regional administrator of the environmental enforcement agency...
...more
---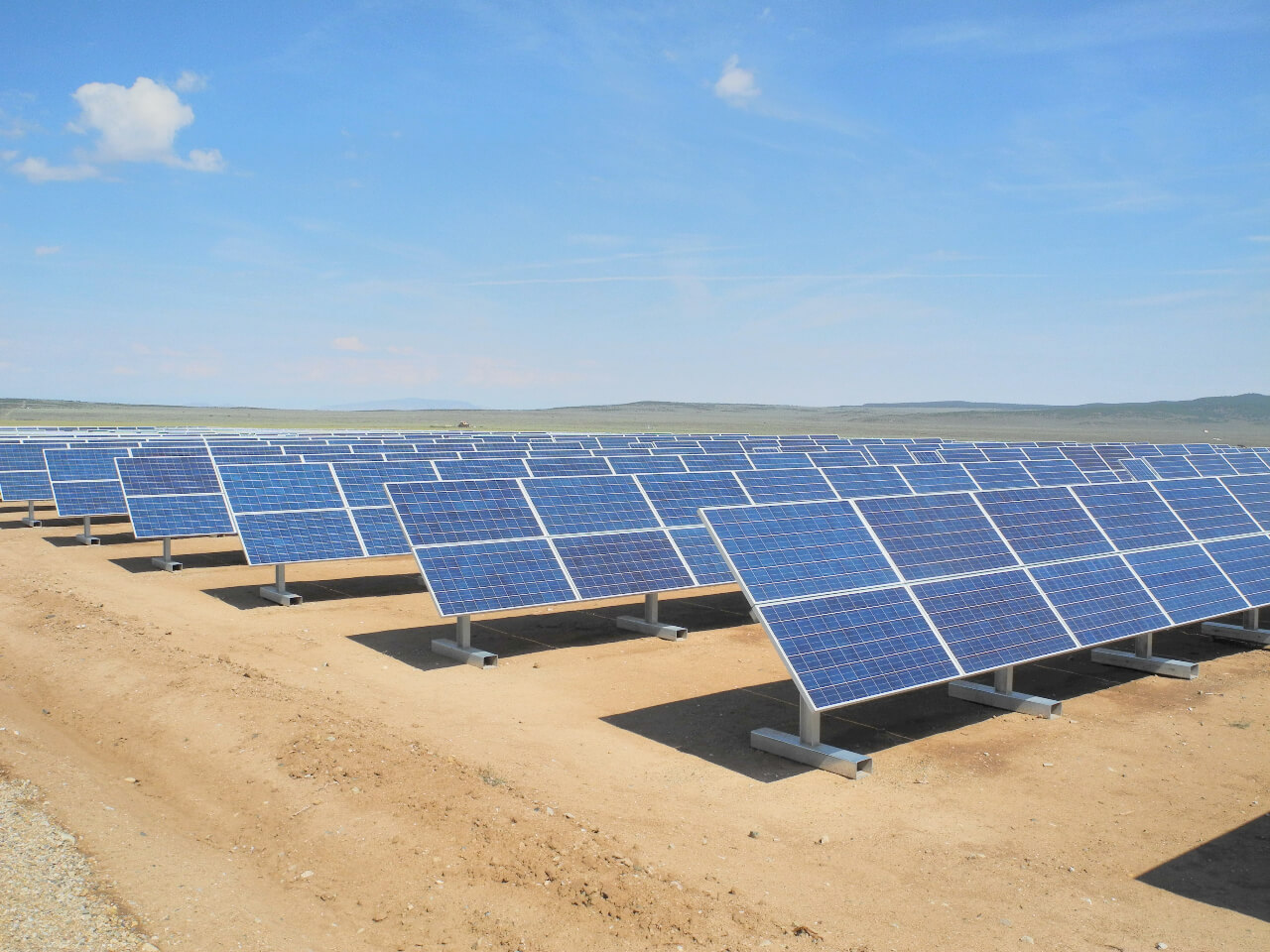 As the solar revolution picks up even more speed, a growing number of utilities and municipalities are jumping on the bandwagon, but they need the right partners to succeed.
For the past five years, the solar revolution has continued almost unabated as more consumers found solar energy to be an excellent investment, both to improve their homes' value and reduce their electricity bills.
Often, however, the largest obstacle to commercial and community solar installations, at least until recently, has been the utilities. Frequently state regulated, with guaranteed profits and with an enormous fossil-fuel infrastructure, utilities have seen solar as direct competition. After all, having customers produce their own power flies in the face of traditional, centralized electricity distribution.
...more

Ken Notes: We need utilities in the game or out of the way...
---
Miron specializes in providing innovative pre-construction, construction management, design-build, general construction and industrial services.
---
Only one sentence on clean water
When it comes to the Great Lakes, Wisconsin arguably ranks only behind Michigan in enjoying their bounty as well in its responsibility to preserve and protect them. It's one of three states that comprise the core of the Great Lakes region.
But that wasn't evident in Republican Gov. Scott Walker's State of the State speech last week.
Walker made no mention of the Great Lakes, Wisconsin's 220 miles of Lake Michigan shore or the state's Lake Superior border.
None.
Wisconsin's 15,000 inland lakes didn't get a mention either...
...more

Ken Notes: I hope we can make water and working with business an issue in the election. Right now neither side has a balanced approach....
---
Maybe it's time to run up one of those marine warning flags on behalf of Lake Michigan.
An effort to speed construction of a Foxconn complex in Wisconsin is opening a dangerous crack in an important eight-state law designed to protect Lake Michigan and the other Great Lakes...
...more

Ken Notes: One more time - if we are expediting the process OK - if we are circumventing the process NO...
---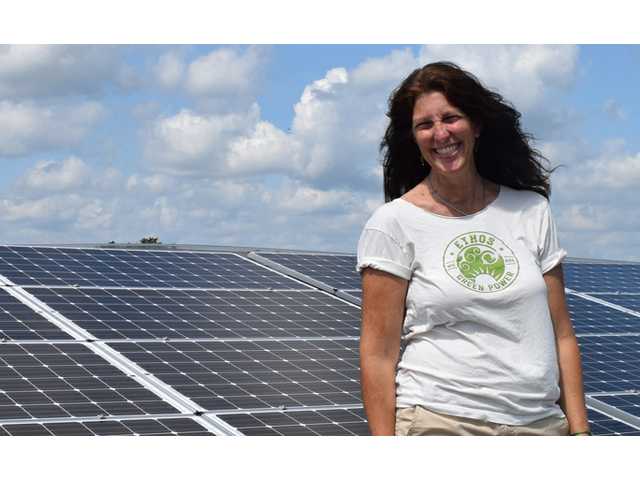 VIROQUA - Alicia Leinberger is the owner of an innovative Viroqua business, Ethos Green Power. She has worked in cutting-edge innovation in both the renewable energy and fair trade sectors of the economy for most of her adult life, and ran for the Wisconsin State Assembly's 96th District in 2016.
Ethos Green Power is a regional expert in solar design and installation. Leinberger established the company in 2013 with the objective of creating an independent green power economy that results in energy self-reliance...

...more

Ken Notes: To be honest this is a very tough sell...
---
Revisiting architect Frank Lloyd Wright's solutions-based-design thinking could inspire fixes for the most confounding of current housing crises, urban design challenges, and forthcoming climate change problems.
Clogged freeways, skyrocketing housing costs, vanishing resources — they're all-too-common problems for today's urban dwellers. While these challenges are on the minds of contemporary architects and urban planners, perhaps we should look to a designer of the past to chart our future: Frank Lloyd Wright.
"He was a relentless experimentalist," says Stuart Graff, president and CEO of the Frank Lloyd Wright Foundation, "I think of him as the first sustainable architect."
...more

Ken Notes: Fun read!
---
Dispute Was Over Remaining PCB Cleanup Costs
According to the Wisconsin Department of Justice, it was handed a victory in federal court involving a Fox River cleanup.
Global paper product supplier PH Glatfelter was contesting the amount it owed the state of Wisconsin and the U.S. Environmental Protection Agency for the cleanup of the Fox River — polluted in part by the paper company.
According to a state DOJ press release, continued remedial work and monitoring of the river way are still needed.
Judge William Griesbach of the U.S. District Court for the Eastern District of Wisconsin ruled Monday, Feb. 5, that PH Glatfelter must contribute money to the state for further cleanup...
...more

Ken Notes: Is this a victory for anyone when an entire industry will leave or has left the state?? We could have done much more working with the paper companies to make the River and Fox Valley a destination.
---
The City of Fort Atkinson and surrounding residents are looking toward a brighter future.
Heart of the City and Sustain Jefferson, nonprofit community service groups that encourage sustainable development, are working with Midwest Renewable Energy Association to organize a solar group buy in and around Jefferson County called Glacial Heritage Solar between January and August 2018.
...more
---
Republican Rep. Jim Steineke of Kaukauna authored the bill making it easier for landowners to fill some wetlands – not high quality systems, he says, but low-grade isolated ones. The bill passed in the Assembly last week.
Steineke says he's heard from his constituents and people around the state asking for a streamlined permitting process....
...more
---
Gov. Scott Walker signed a law repealing a virtual ban on nonferrous mining that had been in place in Wisconsin for nearly 20 years.
Gov. Scott Walker of Wisconsin signed a law repealing a virtual statewide ban on nonferrous mining that had been in place for nearly 20 years.
Walker signed the "Mining for America Act" on December 11, 2017, repealing provisions of the "Prove It First" law passed in 1998, which required any company seeking a permit to develop a sulfide mine to prove another mine in the United States or Canada operating for at least 10 years did not pollute groundwater or surface water during its time of operation and for at least 10 years after closure...
...more

Ken Notes: Old news but the more the story gets told the more aware the average citizen becomes. One of the newest political strategies is to wait for the news cycle to calm down and then act. The Trump media people actually manufacture news to calm the cycle on other issues and we fall for this every time.
---
MADISON – President Donald Trump`s highway plan may leave Wisconsin Republicans as split as ever when it comes to road funding.
The plan Trump is unveiling Monday would put $1.5 trillion toward infrastructure over the next decade, but just $200 billion of it would come from the federal government. States, local governments and the private sector would need to come up with the remaining $1.3 trillion...
...more

Ken Notes: This is a local plan and will only fund 20% of projects with federal dollars.
---
As Wisconsin becomes a wetter place, lawmakers are pushing ahead with controversial rules to weaken protections of wetlands.
These ecologically important landscapes are currently protected by state and federal laws for a variety of reasons, including their ability to hold storm water and protect against flooding....
...more

Ken Notes: We should use the ease in regulations to improve both storm water retention and publicly accessible permanent wetland preserves. I do not believe that is the intent but it is nice to dream...
---
A little crossover from Kia was named Green SUV of the Year and a sexy, exclusive plug-in hybrid car was honored as Green Luxury Car of the Year at the Washington, D.C., Auto Show.
The compact crossover is the Kia Niro, a relatively new nameplate that was designed to make owning an ecologically friendly SUV more affordable. The Niro hybrid starts at $23,340 for the hybrid and $27,900 for the plug-in hybrid, says the Green Car Journal, which created the awards.
"This kind of high efficiency is available to a wide range of buyers wishing to drive 'green' while limiting carbon emissions during their daily drives," the magazine wrote in explaining why the Kia came out on top...
...more
---
MADISON, Wis. (AP) — Wisconsin Senate Majority Leader Scott Fitzgerald said Wednesday that he expects "chaos" as the Legislature rushes to complete its business over the next several weeks and he would not guarantee that several of Gov. Scott Walker's top priorities would pass during the final push.
....The Assembly is also moving forward with a bill opposed by environmental and conservation groups that would allow developers to fill state wetlands without permits and scale back mitigation requirements....
More on this here!
...more

Ken Notes: This for example will get lost in the shuffle..
---
SCS - At the forefront of sustainable environmental solutions for over 40 years
---
The military is moving ahead with an environmental study of the potential impact of locating a squadron of F-35A fighter aircraft at Selfridge Air National Guard Base in Harrison Township, even though the U.S. Air Force didn't pick the base to host one of the next two F-35 squadrons.
The Pentagon announced this week it will prepare an environmental analysis of all five bases that competed to be the second and third Air National Guard locations for storing, maintaining and training on the F-35A, which is made by Lockheed Martin Corp.
...more

Ken Notes: They WILL be flying these somewhere so why not in Wisconsin... I think ot could bring revenue to the state for other projects... I know a few great businesses that are in Wisconsin because a tourist liked the area... Lands End comes to mind...
---

Xcel Energy is planning to bring community solar to northern Wisconsin as part of the Solar*Connect Community program, and customers can learn more during the company's "60 Minutes of Solar" next week in Ashland.
Area residents interested in community solar are encouraged to attend the meeting from 6-7 p.m. Feb. 22, at Northland College's Alvord Theatre, 1411 Ellis Ave. Participants will gain a better understanding of the benefits and economics of community solar, as well as have an opportunity to ask questions and work with an energy expert to size their solar subscription to meet energy needs and budget.
Last month, Xcel Energy announced plans to develop a third, one-megawatt solar garden on property near the company's Ashland service center. The program's first one-megawatt community solar garden was energized in October 2017 in Eau Claire and construction of another one-megawatt garden in the greater La Crosse area is planned for this year....
...more
---
When the world`s largest fast food company announced in 2015 that it planned to use only cage-free eggs, poultry farmers scrambled to meet the new standards. So, can we expect zero-deforestation pledges by McDonald`s and other influential companies to slow environmental degradation? A Stanford-led study examines why these otherwise remarkable and promising industry pledges often fall short of meaningful impact, and suggests a range of public-private policy solutions...
...more
---
The City of Fort Atkinson and surrounding residents are looking toward a brighter future.
Heart of the City and Sustain Jefferson, nonprofit community service groups that encourage sustainable development, are working with Midwest Renewable Energy Association to organize a solar group buy in and around Jefferson County called Glacial Heritage Solar between January and August 2018.
A solar group buy enables interested residential and commercial consumers in a designated geographic area to access volume discounts through choosing to purchase solar electric systems during the designated period of time. The more participants, the lower the cost of power will be for everyone...
...more
---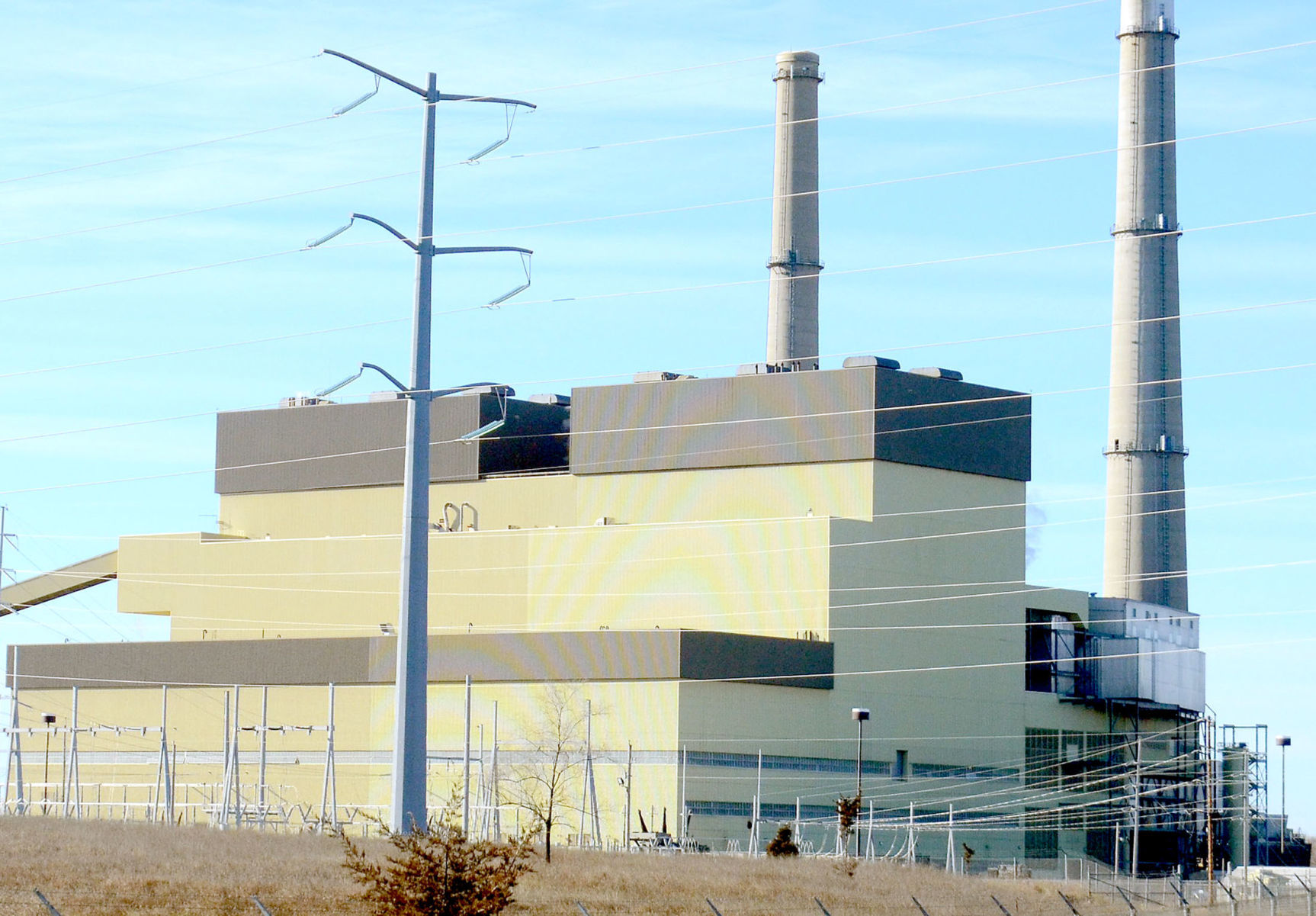 The Columbia Energy Center power plant outside Portage is in the final stages of work before flipping the switch on a revamped process which will cut nitrogen emissions in half.
The coal-fired plant is installing a selective catalytic reduction system, in one of the plant's two immense boilers. When it is turned on — which is scheduled for late March, according to Alliant Energy spokesman Scott Reigstad — the system will strip nitrogen from the plant's exhaust, reducing risks to residents' respiratory health and environmental hazards that can contribute to acid rain...
...more
---
President`s Budget Would Cut Great Lakes Cleanup Funding By 90 Percent.
Environmental and conservation groups are pushing back against President Donald Trump's proposal to cut federal funding for a Great Lakes cleanup program.
Trump's budget would roll back funding for the Great Lakes Restoration Initiative from $300 million to $30 million.
The Obama-era cleanup program has received bipartisan support in Congress. Todd Ambs, campaign director of Healing Our Waters-Great Lakes Coalition, said the president's proposal should be "dead on arrival."...
...more
---
TRAVERSE CITY, Mich. (AP) — For a second consecutive year, President Donald Trump is trying to drastically reduce or eliminate federal support of cleanups for iconic U.S. waterways including the Great Lakes and Chesapeake Bay.
Trump`s proposed 2019 budget for the Environmental Protection Agency released Monday would cut funding by 90 percent for the Great Lakes Restoration Initiative — an Obama-era plan for dealing with pervasive pollution in the world`s biggest surface freshwater system — and a similar program for Chesapeake Bay, the nation`s largest estuary.
It would remove all EPA funding of cleanup programs for the Gulf of Mexico, Lake Champlain, Long Island Sound, San Francisco Bay, Puget Sound and South Florida, including the Everglades and Keys. The administration`s EPA spending plan said the agency would "encourage state, tribal and local entities to continue to make progress" in those places...
...more
---

The WI Sustainable Business Council is a network of Wisconsin businesses and organizations that are interested in, or actively responding to, the challenge of sustainability.
---
GREEN BAY – On the heels of Friday's unanimous UW System Board of Regents approval of a Mechanical Engineering program and other critical components of a University-Community shared vision for STEM (Science, Technology, Engineering and Math) at UW-Green Bay, the University and two community partners today shared additional details on how they plan to quickly move the program from concept to reality, expediting the University's ability to meet the region's rising demand for engineering talent...
...Miller said UW-Green Bay hopes to begin accepting freshman into its Mechanical Engineering program for the Fall 2018 semester. The B.S. in Mechanical Engineering program will be UW-Green Bay's first four-year engineering program and brings the total of engineering programs offered at the campus to four. Since 2014, the
University has collaborated with NWTC to deliver Environmental, Electrical and Mechanical Technology programs
.
...more

Notes: An environmental focus in STEM programs is brilliant. I remember when politicians trusted expert in their field and governed for the people not the corporations than now fund their campaigns...
---
Recovery Represents Successful Conservation Story, Scientist Says
Scientists at the University of Wisconsin-Madison knew the bald eagle population grew by leaps and bounds over the last 50 years. They just didn't know why.
"One really important strategy that a number of agencies started implementing really around the 1960s, was the use of what was referred to as these buffer zones around nest sites," said Ben Zuckerberg, an associate professor of forest and wildlife ecology at the UW-Madison. "Agencies would set up areas that would generally restrict human activity."
The idea was that any human disturbance — things like hunting, hiking, fishing or boating — can agitate eagles. Scientists believed this could cause eagles to abandon their nests...
...more
---
Two hundred eighty snowy owls have been documented in Wisconsin this winter, the highest total on record, according to state birding experts.
The previous high was 253 in the winter of 2013-`14, said Ryan Brady, bird monitoring coordinator with the Department of Natural Resources.
In fact, more than 200 of the big, white owls have migrated to Wisconsin in three of the last five years, all historically large movements.
...more

Notes:
---
Links we like supporting Wisconsin`s Environment and Business. More will follow each week...
...more
Ken Notes: Share this and if you want to be included:
Call us - 608.334.2174 or Editor [at] WDNGreen.com....
---
Menominee Argue `Back Forty` Permitting Process Violates Clean Water Act
The Menominee Tribe of Wisconsin has filed a federal lawsuit against the U.S. government relating to a controversial pit sulfide mine planned near the border between Wisconsin and Michigan`s Upper Peninsula.
The suit, filed Monday in the U.S. District Court for the Eastern District of Wisconsin in Green Bay, alleges the U.S. Army Corps of Engineers and the U.S. Environmental Protection Agency wrongly delegated wetland permitting to the Michigan Department of Environmental Quality for the "Back Forty" mine project proposed by Aquila Resources, Inc. along the shores of the Menominee River...
...more
---
PLYMOUTH -- Local solar installers are bracing for the impact of a nationwide tariff that will hike up the cost of doing business. For Plymouth-based Arch Electric, that means some of the cost will be absorbed by the customer and some by the business itself.
"We try to make it as economically friendly as possible," said owner Edward Zinthefer.
...more
---
What`s it like to live and work at one of the most extreme places on earth? University of Wisconsin Physics Professor Suruj Seunarine and University of Chicago undergraduate Lindsay Berkhout can now tell you. They are working on a National Science Foundation project studying solar storms using detectors at the Amundsen-Scott Station at the South Pole.
...more
---
Gary Besaw Delivers Annual State Of The Tribes Speech To Legislature
A Menominee Indian tribal member is asking the Wisconsin Legislature for tougher action to stop chronic wasting disease and to join the fight against the proposed Back-Forty Mine.
Gary Besaw delivered the annual State of the Tribes speech Tuesday to the Legislature. He thanked lawmakers for working on bills that would define protections for Indian burial mounds and legalize commercial hemp.
He then demanded legislators enact stronger protections to stop the spread of CWD, saying Gov. Scott Walker`s hands-off approach is jeopardizing treaty rights, tourism and hunting...
...more

Ken Notes: Interesting...
---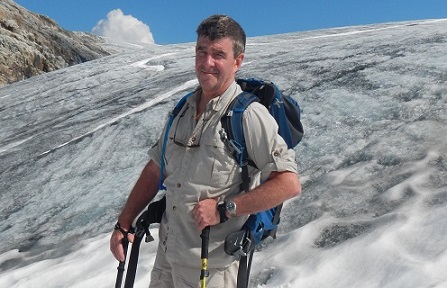 What do you think are the most challenging issues facing the environmental insurance and the overall insurance industry today?
The biggest problem with environmental insurance over the past 30 years is that the insurance distribution channel is not up to the task of engraining the product line in to the mainstream insurance programs. Without educated brokers explaining the gaps in insurance coverage created by pollution/mold/bacteria/category 3 water exclusions in property and liability insurance policies, the demand for insurance products is severely restrained. Today, less than 1% of commercial buildings are adequately insured for water intrusion events as a result.
Meanwhile, the overall insurance business is facing a problem with a very large percentage of the workforce retiring in the next seven years – a lot of knowledge will walk out to the door in that time period. We find it takes us five years before a new employee is fully functional in their job as an environmental insurance broker. Recruiting of young folks 10 years ago was not sufficient; I suspect we are all in for a competency crunch in the insurance business in five years as a result. We recruit young folks in ARMR to avoid the crunch, with 45% of our employees under 30 years old...
...more
---
MILWAUKEE, Feb. 9, 2018 /PRNewswire/ -- EnSync, Inc. (NYSE American: ESNC), dba EnSync Energy Systems, a leading developer of innovative distributed energy resources, announces a new global headquarter office at N88 W13901 Main Street, Suite 200, Menomonee Falls, Wisconsin 53051. The announcement follows the sale of its former headquarter building at N93 W14475 Whittaker Way, Menomonee Falls, Wisconsin 53051...
...more
---
MINNEAPOLIS (AP) — Tens of thousands of soybean and cotton farmers across the country are taking free but mandatory training in how to properly use a weed killer blamed for drifting and damaging crops in neighboring fields.
The U.S. Environmental Protection Agency required the training and other restrictions last fall in a deal with three major agribusiness companies — Monsanto, BASF and DuPont. All three make special formulations of dicamba for use on new soybean and cotton varieties that are genetically engineered to resist the herbicide, using seed technology commercialized by Monsanto. The products are increasingly popular because they give farmers a new weapon against aggressive weeds such as pigweed that have become resistant to other herbicides such as glyphosate, also known as Roundup...
...more

Ken Notes: I love farmers, but using these products incorrectly is a huge problem for organic farmers, growers of grapes and hops, and our waterways. We need the training and enforcement and most importantly education.
---
We try to include links to help you consider your GREEN economic development options in Wisconsin. Businesses feel free to send us your information here.
...more
Ken Notes: Feel free to include this link and logo on your website. Our Tools and Resources are always a
click
away. Also a new easy to use address:
www.WDNGreen.com/tools/
---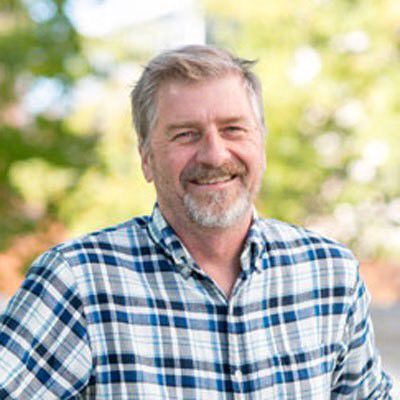 La Crosse area leaders continue to explore ways to amp up its use of renewable energy.
Michael Vickerman, program and policy director for Renew Wisconsin, told the Sustainable La Crosse Commission Thursday that with a lack of state and federal interest in promoting renewable energy, cities, counties and even school districts are in a position to lead the way by implementing programs such as energy efficiency, cooperative solar energy purchases, or electric buses...
...more
---
Coverage of local and national eco news for commercial development, home, transportation, food and community. We search for environmentally friendly news that makes economic sense for Wisconsin.
ONLINE HERE
. Please share with a friend. To receive WDNews GREEN on Monday of each week as an email you must subscribe -
secure link to subscribe is here
.
Want to comment, or have an idea:
Ideas[at]WisconsinDevelopment.com
We may now need to build a coalition that is willing to lobby from a "greener" yet pro business perspective. Lots of HUGE issues: Sand Mining, CNG, LEED Alternatives, Focus On Energy, LED Lighting R&D, Cleaner Power Generation, Recycling, Power Lines, Electric Cars, Wind, Solar, Bio Fuels, Digestors, Green AG, Business Incentives...And of course the Greenest and Happiest of Holidays to you!
Please consider sponsoring WDNGreen!
WDNews GREEN will be emailed on Mondays, included in WDNews on Thursdays, and online all the time at: WDNGreen.com Each week we will find 10 to 20 articles from Wisconsin and across the Nation dealing with environmental issues. Our goal is to promote environmental excellence from a sound business perspective.
Our resource guide at the bottom of this publication will continue to grow, and you may add links, suggest articles, include your press releases, or comment by
eMailing Me
. As always thanks for reading, and if you would like to sponsor or get involved call 608.334.2174...
...more
Ken Notes: Please forward this to friends and colleagues who have an interest in our economy and environment.
You may eMail Me Here
.
---
Our Current Publications:
Green News Search
...more
Start Week: 4 - Query String:SELECT * FROM wdngreen WHERE `issue` > 4 and volume = 6 OR `issue` > 90 ORDER BY sortorder